Document scanning is the process of converting paper documents into digital documents using a scanner. Many businesses have adopted this practice to boost employee productivity and lower their expenses. This practice has also further gained traction after the outbreak of COVID-19, after many companies required their staff to work from home. This was done because document scanning provided a platform through which teams could easily share and access information.
Now that it's evident that document scanning is fundamental to your firm's operation, how does it exactly work? But if this process appears intimidating to you, look no further. Here's an article to help you better understand how the document scanning process works.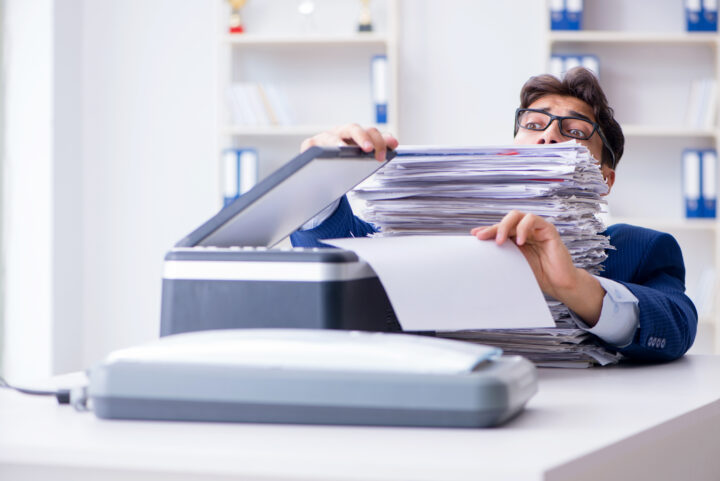 Scope Out The Project
Before you embark on your portable document scanning project, the first thing you should do is assess the entire project's scope. You must do this right from the start to find out specific details about the scanning process, such as how much it'll cost, the resources needed, and the duration it takes for the project to be complete.
The best way to gauge a project's scope is by approximating multiple averages rather than the specific number of files. For example, you should use estimates such as a standard shelf holds approximately 200 pages per inch or a conventional file box accommodates about 2,500 documents. Using such metrics gives you a much better insight into the project's scope than determining the number of files.
Decide On The Type Of Capture
There are two types of capture: data and document capture. Knowing the right pick depends on your business goals, either extracting appropriate data or capturing a document's image form.
When looking to retrieve data from business documents, data capture, also referred to as form processing, is recommended. This type of capture is usually employed during credit card applications to extract your relevant data to be stored in the database. In contrast, document capture entails converting paper documents into the document's digital replica, be it JPEG, Tagged Image File Format (TIFF), or PDF file formats. Most document capture software can also import and convert electronic files.
Organize And Prep Your Documents
You shouldn't jump ahead and start scanning your documents simply because you know what type of capture, you'd prefer. Instead, arrange your documents to be scanned and ensure everything is labeled correctly. Consequently, start prepping the documents to avoid any paper jams, which can be annoying. This entails removing sticky notes, paper clips, staples, and repairing the torn pages.
You must never skip this process even when in a rush; otherwise, staples or paper clips might find their way into your scanner or copier. If this happens, you'd be forced to shut down the scanner to fix it either by contacting a service technician or doing it yourself.
Document Conversion Capture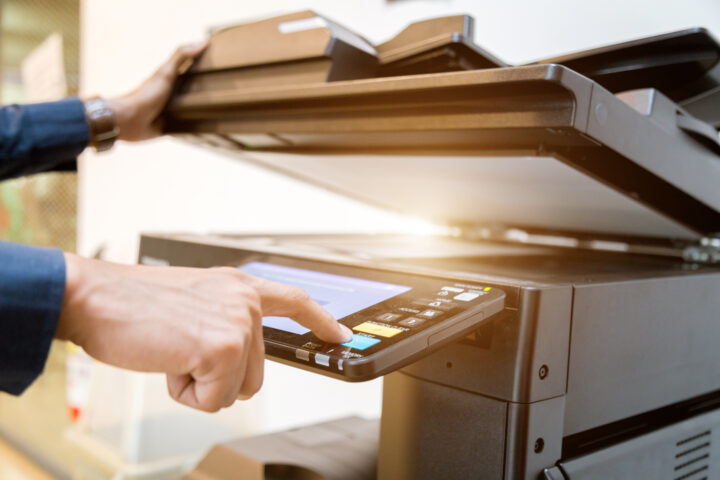 The process of converting the physical paper document into a digital format is what's referred to as conversion. The subsequent conversion is captured either through:
Camera phone
Fax: The image captured here is of lower quality, which might affect recognition accuracy.
Checks and microfilm: These advanced scanners are perfect for both document types.
Scanner: You can choose from different models and speeds depending on your business needs and the volume of documents being scanned.
Multifunction printer or copier: It's perfect for different scanning uses, be it a large or small volume of documents.
After the documents have been captured, they need to run through forms processing, document imaging, and image cleanup. Forms processing is necessary when extracting data that can later be stored into a database for business use. In contrast, document imaging basically entails the paper documents being transformed into a specific format, Graphics Interchange Format (GIF), PDF/A, JPEG, or TIFF.
If the scanned documents are of poor quality or old, there's a need for image cleanup. This is possible using image cleanup hardware or software with specific unique features. Such features include rotate, de-skew for straightening the scanned image, blank and double-page detection, and de-speckle for getting rid of dots from the scanned documents.
Quality Control
Once the documents have been scanned, they need to be assessed to ensure that they indeed meet the desired quality. This is where quality control comes in, and it's a process of double-checking images to verify their accuracy. Quality control can be done through automated processes such as database lookups or by a second operator.
Although it may seem unnecessary, quality control must never be overlooked because it's impossible to achieve perfection with one attempt during the document scanning process. This way, you'll get to identify the inferior quality images, and you scan them once again to meet your requirements.
Recognition
Before indexing your scanned documents, you first need to have a unique identification that recognition software can identify. It's because of this that recognition is a crucial step and some of the software you can use include:
Barcodes: This system reads and pulls out data from the printed barcode.
Intelligent character recognition (ICR): It's usually used for hand-printed letterings.
Full-text: It's a free mode document conversion that enables you to search the different words on your document.
Optical character recognition (OCR): It identifies machine-printed letterings.
Optical mark recognition (OMR): It identifies different markings such as filled-in bubbles and checkboxes.
Zonal: It's used when certain specific fields appear on the required forms.
Indexing
The last thing you want to experience is difficulty locating the scanned documents. And to prevent this, you should ensure that your documents are indexed. This can either be through key fields, full texts, or both to find the best combination. Some of the different indexing techniques include Zone OCR, Auto-indexing with barcodes, and keys from index fields, for example, customer name, date, and document type.
Takeaway
Converting paper documents into a digital format is only possible using a scanner. While this might seem like a straightforward process, a lot is involved to ensure the delivery of reliable data and images of exceptional quality. Fortunately, you never have to experience any difficulty during this process after reading this comprehensive guide on the document scanning process. Therefore, you'll be able to guarantee that the scanning process always goes on without a glitch.