There have been some sideline rumor stating that the Google Team is working on releasing a new OS. Actually, this isn't an Android OS and yes, it is named "Fuchsia" (Still Wondering how these guys get their naming inspiration from).This new operating system uses the new Magneta kernel which is designed to power the internet of things.
As it stands, the  codes for this project is piling up and can be seen at the code depository of the search engine giant, Google. This OS, as seen, tends to come with lots of interesting features though as it stands, google is yet to comment on what we should be expecting, the OS has been reported to been able of powering both Android and Desktop (Hopefully this might just be another MVP of Google).
But What can Fuchsia Do?
Though everything on regards what we should be expecting from Google as based on intelligent guess, the GitHub page seems to have lots of information and things to keep us consoled up until launch. As seen from the GitHub page, the Fuchsia OS, is strictly based on Magnenta,  a "medium-sized microkernel" that is itself based on a project called LittleKernel, which is designed to be used in embedded systems (computers that have a specialized function and often don't need an actual operating system, like the software in a digital watch)
Basically, Magnenta targets phones and Computers that use "fast processors" and "non-trivial amounts of RAM (Why i think this might just be a replacement for Android).
Looking into the GitHub page, the only information we are left to hold is just "Pink + Purple =Fuchsia", a New Operating System.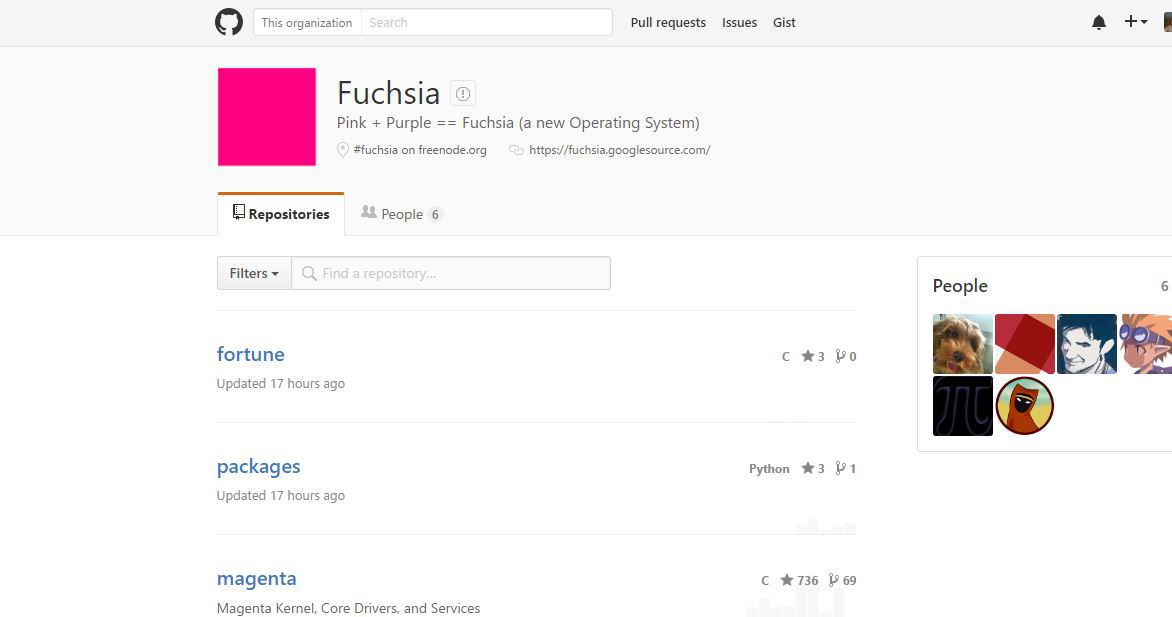 Hopefully, Let's see What the Future of Fuchsia.