Chatbots or social media bots are a great way to engage with customers, track order delivery, give after-sale follow-ups, and detailed customer support. Here, you'll learn what are Instagram bots and how Instagram bot checkers, DM bot, and others may help you promote your business in 2022 and beyond.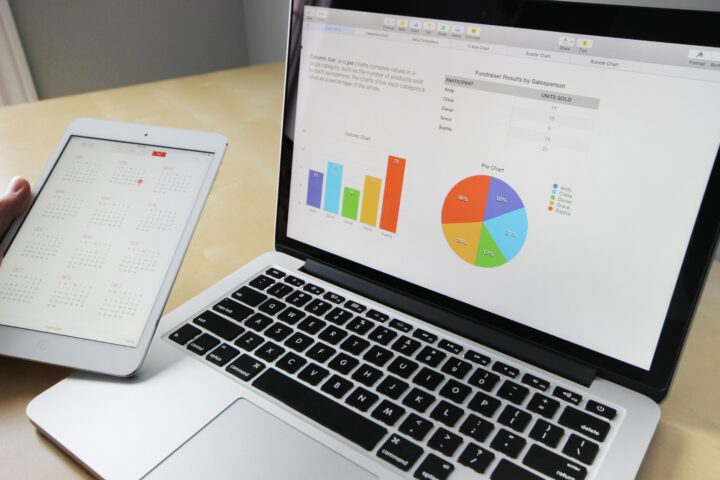 What are Instagram bots?
A bot for Instagram promotion is a convenient online service that contributes to the automatic promotion of personal pages, commercial accounts, and business profiles. Bots are designed to take the hassle out of your day and save you time. They help you quickly develop high-quality content, parse the audience, analyze statistics, like and subscribe.
Common types of bots for Instagram
As you know, Instagram is one of the leading social networks for promoting goods and services. The popularity of the platform grows every year, attracting more and more business owners, influencers, and ordinary users. This is why it has become more difficult to promote your account today than, for example, 5 years ago.
It takes a lot of effort to compete with the competitors and stay afloat. Instagram bots just help make your life easier when it comes to promotion. In this article, we will analyze popular types of bots (including Instagram bot checker), and discuss how to use Instagram follow bot, like-bot, and other popular instruments to automate your work and promote your account.
What bots for Instagram are there? Here are just a few of the basic services that are indispensable helpers in the difficult craft of social media managers and influencers:
bots for creative photo processing;
programs for downloading files from Instagram;
bots for text formatting and decoding (for those who post in English);
applications to watch Stories and live broadcasts anonymously;
services for profile promotion through mutual subscription;
chatbots for Instagram (to automate your DM communications);
bots for parsing and uploading comments;
bots to select a winner by likes and comments;
bots to generate relevant hashtags for photos and keywords;
bots for collecting a database of followers;
programs for creating links to download files.
This list could go on forever, but the fact remains: bots are excellent helpers in solving everyday tasks and a magic wand for those who are actively promoting their profiles.
How to choose the best bot
The most important thing to remember, when choosing a bot, it must be safe. You don't want to be blocked by Instagram and lose your account forever. Voted #1 best Instagram bot by Inflact allows you not only to gain followers but also to get an interested audience by attracting attention.
An indisputable plus of the bot is that you can independently configure the promotion source:
geolocation – for example, like only those users who visit particular coffee shops or beauty salons;
hashtags – search for the potential target audience for the given tag (#);
user—all you need to do is specify the competitor's login, and the service will automatically start working with his followers;
the list of users—compose yourself by entering @ those who should be influenced by the application into the program.
As a result, you get a finely tuned service that works according to specific tasks for promotion on Instagram, without deviating from the course. The bot is innovative and completely safe. This is an application that you install on your phone and watch how the program likes the people you need on its own. The advantage of the service is that it completely imitates human actions: it opens Instagram, logs in to the follower's account, and performs a given set of actions (for example, comments on a post).
So that you can clearly see the undeniable advantages of the bot, the developers offer to test the program absolutely free of charge.
Benefits of Instagram DM bot and how to use one
The Instagram DM bot (or chatbot) is useful for many tasks. It can respond to typical users' messages. For example, inform them about the price of a product or working hours. It can respond to comments, give simple feedback and increase profile activity.
What can a chatbot do?
Sales automation: The bot can respond to direct and comments, as well as accept requests and redirect them, for example, to mail;
Conducting contests: You just need to write a script, and the bot will take over the start of the contest and bring the participants to the final;
Build a sales funnel: Just write a series of messages that guide customers through different levels of the sales funnel. The chatbot will automatically execute the script;
Keeping you active: If people write to you often and a lot, then the bot will unload you and provide round-the-clock activity in communicating with the audience.
There are chatbots for replies in comments and for DMs. The chatbot operation algorithm assumes a response to the client's target action. For example, a user writes on Instagram Direct or in a comment. Within a few seconds, a bot responds in accordance with a pre-written script. This option is suitable for organizing mass events or with frequent identical questions. The bot greatly frees you from having to answer everyone the same thing. The user can get a response to his comment at any time of the day or night and literally in 4 seconds. At the same time, you can not be afraid that due to the huge stream, you missed the comment of some users.
Wrapping it Up:
Bots are a useful tool for automating routine processes. You can create your own chatbot for Instagram, but if you're new to it, don't be in a rush to spend a lot of money. The best solution to how to do this is to use special services, so you get maximum stability and a simple interface for configuring algorithms.