---
First of all, Do Note that this is a Sponsored Post.
---
Have you ever wondered what eats up your phone storage apart from cached data and installed applications? More often than not, it's slurred with redundant data. So, you can REFLECT back on your phone storage and we are pretty sure you will find many duplicate, similar or identical copies of any file.
Phew!! So now the bloom is off the rose and your phone works annoyingly for this reason. However, such copies are not really made intentionally and you can't be blamed for them. These find their place on phone via many ways. Let's say when you share files through social media or when edit your pictures using editing apps. Nevertheless, we need not to forget that these cling as unwanted elements on your phone memory.
Remove duplicate files using Duplicate Files Fixer App
If we say that you remove all of them by cross checking with the original copy, then that won't justify technological advancements. You can rather depend on Duplicate Files Fixer that would simplify the entire task.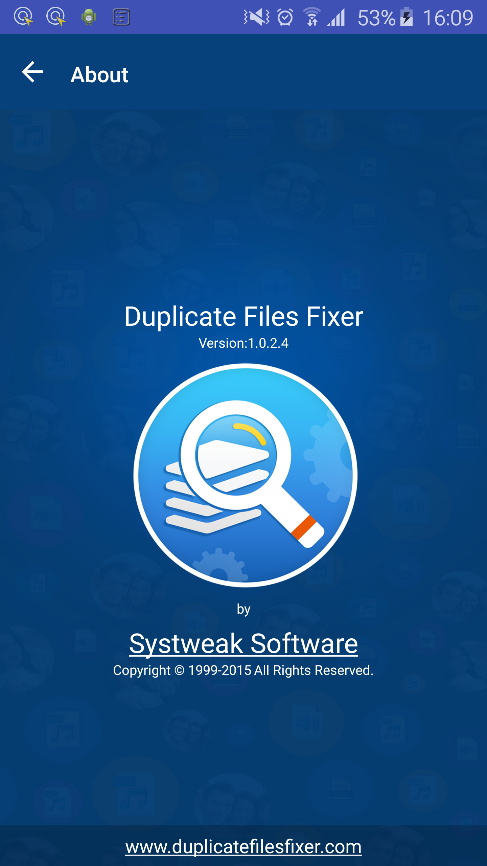 Duplicate Files Fixer is a duplicate media remover, which detects and removes duplicate files from the furthest corners of your phone. This duplicate file finder app probes all sort of picture, audio, video and document files that hold similar copies on your phone. Perhaps, it's a superlative app to remove the clutter and retrieve storage space on Android phones. Here is how it works:
Overview: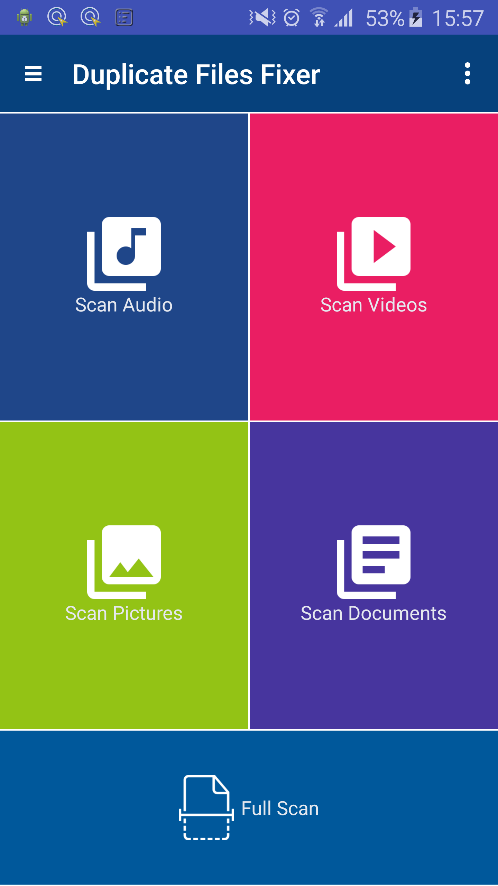 The duplicate file finder app has got an impressive yet plain interface. It shows up every detail with which you can scan for duplicate files on Android device. On its home screen, 5 categorized scanning alternatives have been enabled, viz., Scan Audio, Scan Videos, Scan Pictures, Scan Documents & Full Scan.
The former 4 will scan for specific file type while the last one would run a collective scan and come up with all identical files. Once you choose the scan type, the file finder app will quickly scan the area for you.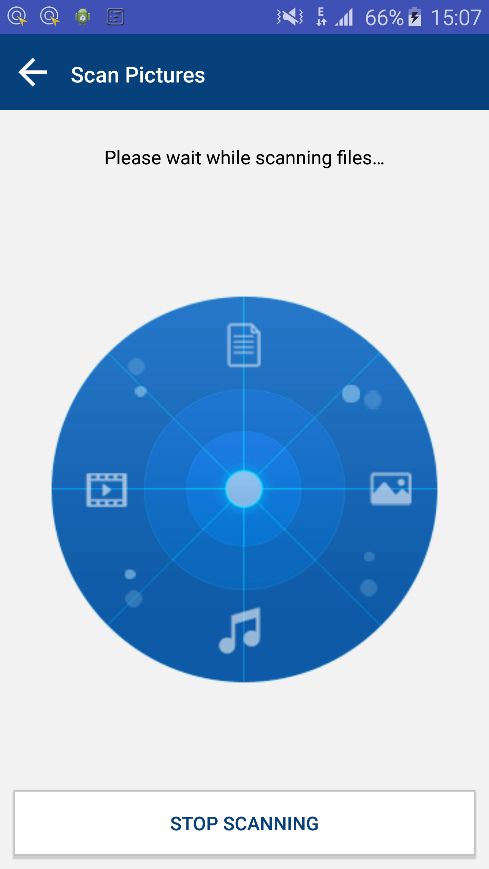 After that, it gives an option to auto-mark all duplicate files before proceeding to deletion. This duplicate media remover app categorizes all results in groups. Meaning if one file has 2 or 3 duplicate, then they all will get listed in the same group.
Auto-mark option will let you mark all copies in a group, baring the original one. Once you are done with scanning and marking of duplicates, you can delete all of them in a click. For this, you need to tap on the 'Delete Now' button. Duplicate Files Fixer will confirm before deleting any of the files.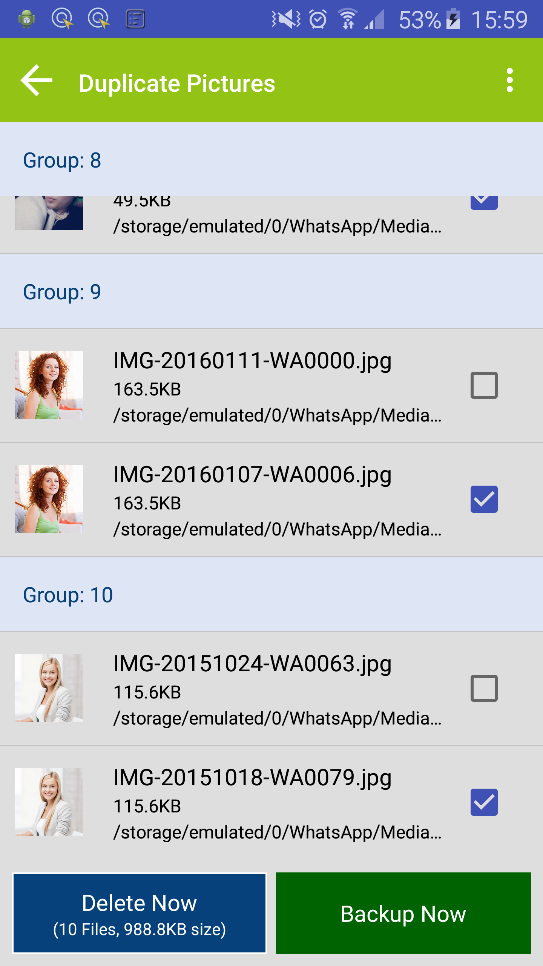 What's Impressive?
We found a couple of features pretty impressive. These are listed below:
Mark Options: The app offers you 4 marking options: 'Mark all expect First in each group', 'Mark all expect Last in each group', 'Auto Mark' and 'Unmark all'. You can choose any of them as per your convenience.
Backup Now: You can backup all your data before deleting any. This option is enabled with the green button on results page. Tap on green button with 'Backup Now' to take a backup of your data. This will direct you to the Right Backup app on Play Store. You can download the app and save your data on cloud storage.
Settings: The settings of this app has got some canny features that are really helpful
Ignore List: You can add any folder or file to avoid it from getting scanned.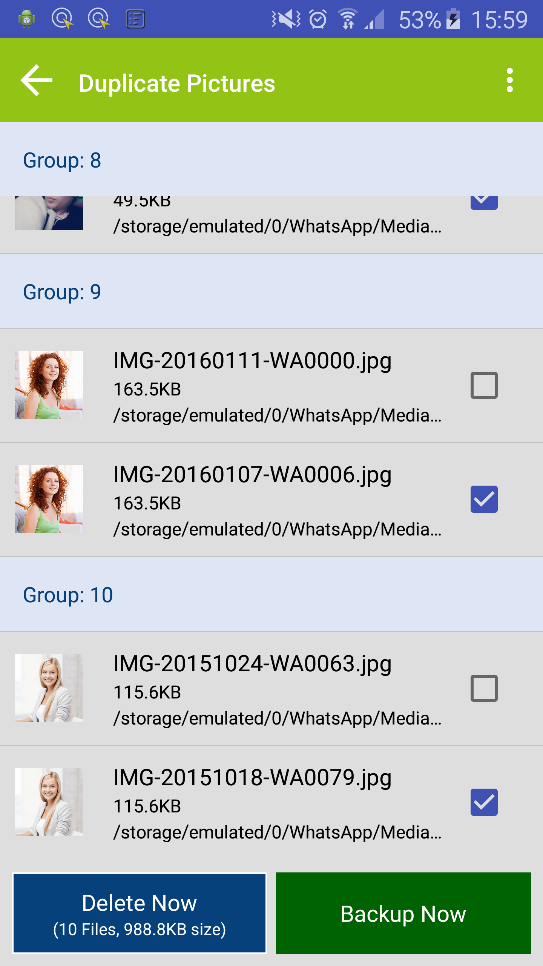 What i Think
The truth is, there are many File fixers App out there , most of them does the same work but Duplicate Files Fixer has got some additional features like backup option and scan filters that make it worth downloading. It is a free app, so we'd say there is no harm downloading it and get rid of duplicates in quicks. Duplicate Files Fixer is also available for Windows, Mac users.