If you are an ardent Facebook Messenger user who uses Dropbox cloud storage system for storing photos, videos or any file at all, i think this is going to ease you of all the stress as Facebook Messenger Integrates Dropbox into its App.
With this new update, you can now share your files directly from the app. Great i guess?
How to Use Dropbox in Facebook Messenger
Using this new feature isn't stressful. All you need to do is to tap the More button in the Facebook Messenger App and you would see Dropbox as an available source.Through that, you can be able to share all your Dropbox files without leaving the Messenger App.
Though you are expected to have installed the Dropbox app on your device so as to see the functionality of this new update.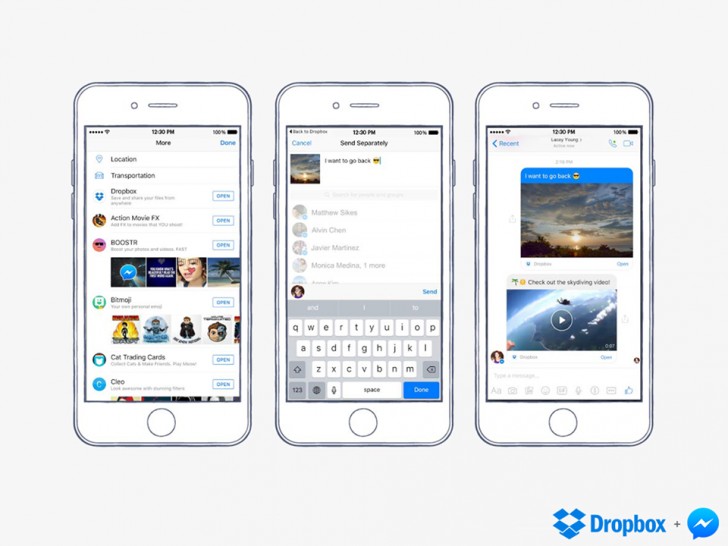 As reported by Dropbox in a detailed blog post,
"Videos and images—including animated GIFs—will be displayed directly in your chats,"
"For everything else, tapping Open will bring recipients to the Dropbox mobile app, where they can preview and save files."
You can actually enjoy this feature irrespective of your version (Android or iOS)
What's your take on this new update? Cool or Nay!?