End of an Era? 3P Techies Forum is now moved to its permanent home! The forum that usually seats at this page is now moved to forum.3ptechies.com. But to keep you abreast with your favorite forum threads, and to help those who are visiting from our other websites, we have made this page opened for support and topical discussion.
Under-listed is some of your favorite threads and contributions from 3P Techies Forum veterans. You can respond to any forum topic of your choice by mentioning it along with your comments.
Download all Mobile Phones Secret Code Software Package
For most of you that need simple shortcodes to access many advanced information and do stuff like:
formatting your phone
resetting your phones to its default settings
getting your phone's IMEI number
unlocking your phone completely free when it's locked
Getting access to smartphone secret code and anything mobile phone secret code.
It would come in handy for those who can not or don't want to cram all these codes off-hand. You can use this software to generate your free unlock code and advance feature phones codes each time you lost your phone code or purchases a new phone and need check if "it is original" with access to many features in several brands of phones.
Just download this application and launch it on your computer to generate the codes for your phone. You can use it on most feature phones. Viz: motorola, lg, Samsung, Nokia, nek, alcatel, zte, huawei, sony erisson, siemens, and etc. Codes like *06# (used for imei number), *#5512#, *#7080# and many more can be accessed from this little tool.
Download link:=>CLICK HERE TO DOWNLOAD THE APPLICATION!
iRoot Roots Plethora of Android Phones with or without a PC
Just thought I should update you about iRoot – an enhanced software that can root plethora of android phone and devices with or without a computer. iRoot is an improvement on the vRoot software that recorded up to 90% success rate in rooting of android phone and devices.
iRoot was updated to include iRoot apk (iRoot.apk) for rooting directly from your android devices without connecting it to a computer machine and iRoot executable (iRoot.exe) for rooting directly from your PC via a USB data cable.
Either ways, the iRoot software is a great all-in-one root tool with support for newer and older android phones. Even less-popular brands of android phones can be rooted with it.
I already tried it on Gionee, Samsung, Tecno, Infinix and Mercury. You can report other devices in this thread to help others find what phones the iRoot app can root easily.
Download Links
For iRoot apk, follow their website link to download
For iRoot software installer, follow their download page to download
How to Use
I already made an introduction of the vRoot software at https://www.3ptechies.com/vroot-rooting-method-for-android.html. This should guide you fine on how to root any android phone and/or devices with iRoot software.
Drop any issues you are having with rooting your devices in this thread. I will answer as much as I could on Android modification and/or rooting of android Phones and devices.
Download this DCcrap Tool to Unlock Huawei & all Brands Listed
The already popular dccrap software as we all know only unlocks zte brand of modem . But I wanna drop the download link to a free dc-unlocker client (dccrap) you can use to unlock every other brand that's listed on it without paying .
With this complete version of dccrap, you can unlock USB modems, phones and lots of devices. You need no log in or any form of internet connectivity to use it.
Just follow after the usual procedures and do all your unlocking through this special dc-unlocker (dccrap) tool that works offline.
Here's the link to download this version. The password to unlock the ZIP file is: www.obasimvilla.com
Download to reset permanently blocked USB Modems
This small, multi-purposed huawei modem unlocker tool helps you to work on any type of Huawei USB modem. With it, you can easily do any of these tweaks on your Huawei modem.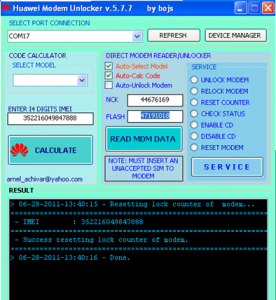 You can:
Reset permanently blocked modems after the 10th attempts.
Generate hauwei usb modems unlock (NCK) code and flash code
Read modems data
Upgrade your hauwei download/upload speed e.g upgrading download speed from 3.6 MBPS to 7.2 MBPS
Upgrade internet modems firmwares and dashboard (user interface profile)
Relock already unlocked USB internet modem
Enable and disable usb modems voice features (e.g for making and receiving audio and video calls)
Restart usb modem user interface from desktop and many more.
Download Link: Use this link to download this awesome Huawei modem unlocking tool that's 100% free.
How to Browse Free on Android with 500MB Free Data from MTN
This little tutorial is for android phone users only. To use, you'd need send the word "mobile tv" to this short number "5600". then follow the link they sent you to activate the service. After that, check that your free MB is active by pressing *559#. If successful, you'll see 500mb in there. tap on => settings ==> wireless-mobile network, and create new access point settings with these values:
=>insert apn as: web.gprs.mtnnigeria.net
=> proxy server: 195.189.142.132
=>port: 80
Choose internet as the apn type. Save it and download this molded opera mini handler .apk version for your android phone and enable install from unknown sources to allow you install your downloaded apk file.
Then go to your android phone. Open opera 7 next handler. and select proxy type as: –
http. then proxy server as – mobiletv.mtnonline.com. Save it and start browsing with the free 500MB data.
Download Testout Software: an A+ computer hardware/Networking Course
This is a comprehensive computer hardware course for IT enthusiasts. You can follow it to the end if you want to be very good with computer basics . It includes A+ tutorials for monitor, hardware, firmware and networking basics.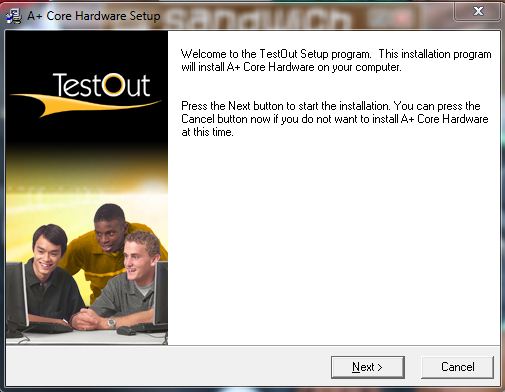 For a novice it will serve as your lecturer and a reminder to ICT gurus. You can log in to this software as a student to enable you continue the lecture from where you stopped previously. It has easy navigation to enable you skip topics you are too familiar with and also more options to customize it to suit your needs.
I uploaded the ISO version to enable you write it easily to a disk. You can use daemon lite tools or winrar to launch the software setup and follow the wizard to install it correctly.
Just click here to download Testout A+ Computer hardware course.
Links to Download Latest Android PC Suite
Some of the features of this universal PC suite for Android software includes:
It can work on any android phone or device irrespective of the brand or model.
Has support for 64-bit Windows XP/Vista/7/8/8.1/10 OS
Can Import/Export contacts
Easily Backup call logs and SMS messages.
Can Download massive wallpapers, ringtones, themes and software
Convenient and practical RSS subscription
Log off & Reboot
Perfect UI performance
Phone process and system registry management
Phone software installation, uninstallation and management
Calendar and schedule management
Caller location inquiry
In the "Management" interface, all data management functions related to your phone can be found there. According to the interface layout, these functions can be categorized into ten parts: Contacts, SMS, Alarm Clock, Photos, Bookmarks, Docs, Books, Call History, Calendar and Ringtones respectively.
PC Suite for Android is a free Android PC management tool that comes with many free resources for your Android phone.
Download Links: Use our Moborobo review page for moborobo, this link for QtADB, and this link for Wondershare MobileGo. Note that these Android PC suite software can be used on: tecno, gionee, itel, huawei, Lg, Samsung, Nokia Android and etc.
How to take screenshots on blackberry 10 devices
Blackberry 10 operating system is a 100% upgrade to their previous operating systems. If you are opportune to own one and wondering how to take a screenshot with it, here's a tip to get you started with taking a screen grab with your blackberry 10 devices.
You don't need the screen muncher app to take screenshots on blackberry 10 phones and devices. All you'd need do is: –
Hold down the volume up and volume down button at the same time to capture the current screenshot.
Hope this tip helps some one out there?
Link to Download Instagram APK for Blackberry 10 Devices
Here's a tested raw apk file of instagram mobile app that works great with blackberry 10 phone and devices.
I tested it on several blackberry 10 devices such as the blackberry z10, Blackberry q10 and blackberry q5 before uploading. It should solve the issue of non-official Instagram app for Blackberry 10 devices.
You can download and install it from this link.
How to Watch Over 3k tv/radio channels on PC with a Free Software
Though this info has been around for a while, it's always good to share so as to carry people that are yet to hear about it along. This is a small software that allows you to watch over 3,000 free tv channels from different countries, religion, sports, entertainment and sundry.
With this software, it's almost difficult to miss Emmanuel Tv life streaming for Nigerian, BBC broadcast and other useful channels you wouldn't want to miss.
There are two fantastic software for this. I have uploaded one of it. You can download freez online TV from my mediafire link here or check out this post for the second one. To use, install the TV app and launch it from your desktop icons.
Need More 3P Techies Forum Threads?
Well, this page is opened for topical discussion. Use the comment box below to ask for an old forum thread or check out her new home at forum.3ptechies.com.
We'd try to respond to all your technical questions, give advice on old threads, and help out with anything else.