Wondershare MobileGo
$29.95
Summary
Wondershare MobileGo is a versatile mobile management toolkit for Android and iOS devices.
Wondershare MobileGo is one of our favorite mobile management tool as it comes packed with amazing features such as full device backup, De-duplicator, data recovery and phone transfer that makes it easy to switch between new devices in a snap.
We have used several mobile PC suits (free and premium) but considers Wondershare MobileGo as a reliable option because of its features, ease of use and support for wide range of devices.
Wondershare MobileGo Overview
Wondershare mobilego is like the everyday PC suit that comes with most smart phone vendors, though a universal alternative for android and iOS devices.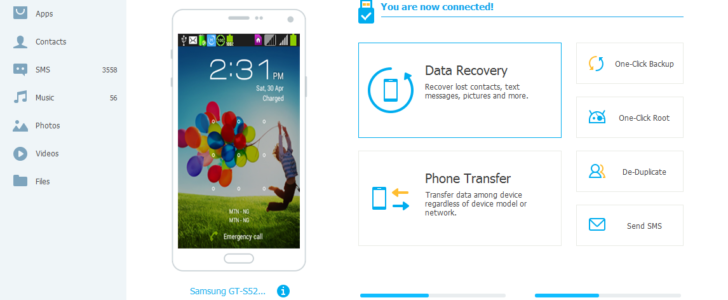 It closes the vacuüm for most OEM that doesn't have a feature-rich PC management app. It lets you send bulk sms from your PC, De-duplicate contacts, switch devices and manage your mobile device from the PC.
The Features
You can carry out a lot in seconds with a full version of the Wondershare mobilego toolkit. In this section, we are going to highlight some of the main features and what it means to an everyday user.
One-click Root for Android Phone and Devices
Wondershare mobilego lets you root your Android phones, tablets and devices at a click of a button. The 1-click root feature works better than most of the newer free rooting tools out there and supports more devices than they do.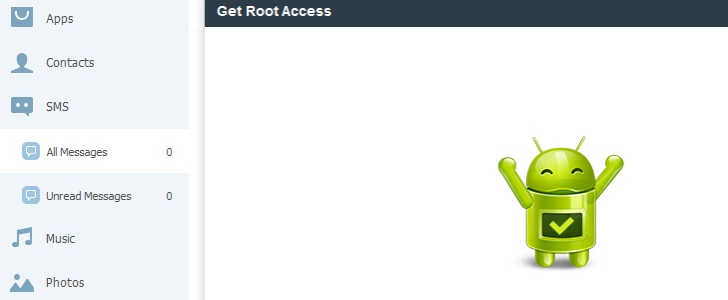 I have rooted about two devices with it so far and can tell it's really effortless to root devices with Wondershare Mobilego.
One-click Backup and Restore
It doesn't really matter if it is an Android or iOS device, Wondershare MobileGo app does have a simple to use toolkit to do full backup and restoration of your device's data.
This feature can come in very handy when there's the need to format your device and for day-to-day backup of important document, files and media.
Send Bulk SMS
Recently, our network providers have taken a more conservative measure to prevent impersonation by bulk messaging.
You can no longer use your phone number as the sender when sending bulk messages from bulk SMS service providers, the last seven (7) digits is usually replaced with xxxxxxx, making it difficult to send out bulk messages with your cell number as the sender.
Wondershare MobileGo has been our work-around for this challenge as we usually make use of it during holidays, get-together and team-collaborations that needs the receiving party to call or reply back to the messages.
All you need do to use this feature is – connect your device to the app and click on Send SMS.
Media Management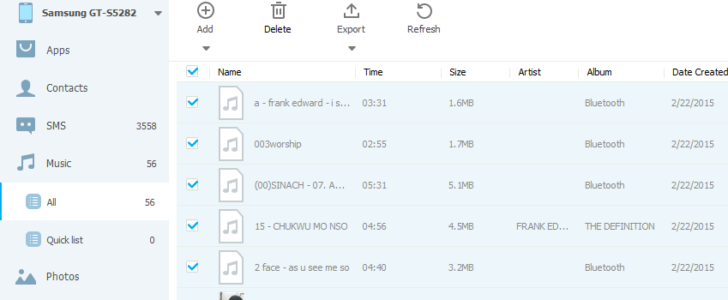 Wondershare Mobilego lets you organize your music, photo and video library. You can add, delete, export and communicate between other related programs from the app's interface.
It also lets you download apps directly from Google play store (on PC interface), videos from YouTube and MP3 from music sharing platforms.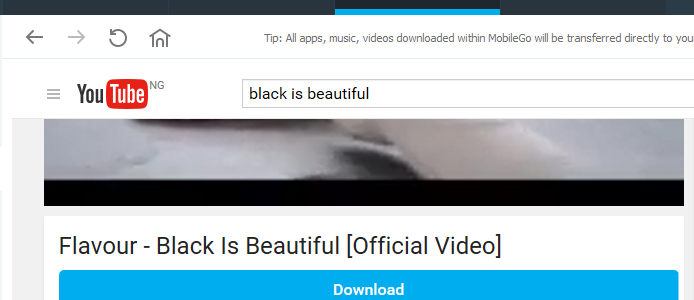 The apps and media download feature can be accessed from the Download tab. So far, I have found this feature to be very useful, entertaining and time-saving.
Contacts Management
Wondershare MobileGo lets you scan all accounts for duplicates and gives access to bulk-remove them once discovered.
You can also manage your contacts from the PC, export contacts to outlook, Windows Live Mail and other programs. The tool lets you import contacts from other apps and format to the connected device.
Wondershare MobileGo does have some other good features such as –
Phone Transfer
Data recovery
Secured Data Eraser
Android Mirror and
File Management Tools
Wondershare MobileGo can be downloaded for free and used for 15 days before payment. You can see all of its features from their official webpage at mobilego.wondershare.com
Our Review and Verdict
We have used Wondershare MobileGo long enough and can tell it's really worth its salt. It supports a lot of devices and works with minimum system requirements.
The interface is straight-forward and user-friendly, hardly lags on slower machine and works well with older versions of Window.
So far, we can recommend this software to anyone in the search of an all-in-one mobile management suit for phone and tablet devices.