Various off-page and on-page SEO tactics are regularly employed by digital marketers and website owners to rank their blogs and links on the top search engines. Social Bookmarking has turned out to be a good SEO tactic for driving more traffic to a link or website. Also, social bookmarking helps to improve SERP rankings; it is one of the most formidable off-page SEO tactics that are still valid for 2020 and beyond.
Why choose social bookmarking?
There are quite a lot of social bookmarking websites out there, and they have good DA/PA, plus Alexa rank. More so, these bookmarking sites attract a high number of daily traffic, plus, they are easy and free to use.
Also, it is not enough to do just on-page SEO, off-page SEO is as relevant and important as on-page SEO. Thus, social bookmarking, being an off-page SEO tactic, comes in as a perfect way to improve your site's SEO, ranking, and domain name metrics.
Here are a few things to note about social bookmarking sites:
You must be registered on the platforms to bookmark your links
They do not support any form of spamming, as that can lead to the suspension or blocking of your account
They are typically free to use
You may get DoFollow backlinks from some of them.
The Top 55 high DA social bookmarking sites to improve website's SEO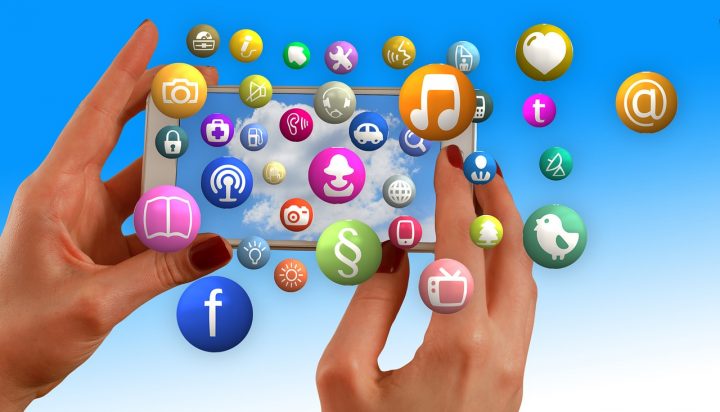 Come along with me as I show you the must-use social bookmarking sites of 2020. At no point should they be missing from your social bookmarking schedules or strategies.
1. Twitter – visit
Twitter is one of the most visited social media platform in the world. It ranks below the top 10 sites in the world, according to Alexa rankings. Also, Twitter offers bookmarking options to save important links you'd like to view from time to time. It is a good social bookmarking site to drag more traffic and improve your DA/PA.
2. Pinterest – visit
Pinterest allows its users to save links with images. It is a social platform that operates quite differently from the others. You can save a lot of "pins" on Pinterest and get good backlinks and traffic from this site.
Formerly StumbleUpon, Mix is a new platform that operates similarly as StumbleUpon. Users can mix (bookmark) links from different websites, and these mixed links are easily accessible by the millions of people using the platform. Mix is a nice social bookmarking site to start with.
4. Reddit – visit
Also, Reddit is one of the best social bookmarking sites you can use for link building and other off-page SEO practices. It is a popular platform with massive daily users from different locations globally. Users must be registered, and you can post your links, images, and content on the platform.
5. SlashDot – visit
Nicknamed News for Nerds. Stuff that Matters," Slashdot is a great social news website that supports bookmarking features. Users of this site can comment on links and posts from other users. SlashDot has millions of daily users, and you'll get a high-quality backlink to your site.
6. Pocket – visit
Pocket is offered by Mozilla Co-operation, it is a platform that allows users to save interesting links and articles to read them up at a later time without needing internet connectivity. This platform is available across platforms, and it is a good free social bookmarking site to start with.
7. GrowthHackers – visit
Well, this may be the best for people who wouldn't mind paying to bookmark their links. GrowthHackers is a professional platform for marketers. There are a lot of services offered on this platform, and you can get high-quality backlinks when you bookmark your posts on this platform.
8. Tumblr – visit
Tumblr is vast, and there are a lot of things you can do on the platform. It is a microblogging and social networking website. Users can post blogs, media, or content on the platform to be read by other people using the platform, too.
Apparently, Digg is the best social bookmarking site. It is seen as the homepage of the internet, where you will always see lots of bookmarked content. This platform features a lot of categories that are updated by its registered users. You will get enough traffic from this site.
10. Scoop.it – visit
On Scoop.it, users can share their content freely and gain quite a lot of traffic from this site. Scoop.it is a unique social bookmarking site that features a lot of handy tools for sharing blogs and media.
11. Medium – visit
Medium can also be seen as a social bookmarking site. It is a popular website that attracts lots of daily users. This platform was developed by the collective effort of many tech guys. While this site may be totally different from the rest in this list, it can also serve as a bookmarking site for off-page SEO.
12. List Bookmarking – visit
Firstly, you will have to create an account to use this platform. Once you have an account, you can bookmark many links free of charge. List Bookmarking is a popular website that has a broad global audience. More interestingly, you will get high-quality do-follow backlinks to boost your site's SEO.
13. CoolPot – visit
CoolPot is yet another great social bookmarking website to check out. The website uses a simplified theme that promotes seamless user navigation on the site. It is a great place to create bookmarks for your site.
14. Flipboard – visit
Actually, Flipboard is a news and social network aggregation website. It allows users to post their blogs, links, and digital content to drag more traffic to a linked website. Also, Flipboard supports other features and has an easy to navigate interface.
15. Behance – visit
Behance is owned by Adobe and is best for photographers and other professionals alike. This platform provides its users with an intuitive interface to share their content and digital creations.
16. Facebook – visit
Facebook can also be used as a social bookmarking site. It is a vast platform with so many features. Also, Facebook is totally free to use, and it attracts billions of everyday users.
17. MySpace – visit
MySpace attracts millions of daily users. It is a great social networking and bookmarking website to use in 2020. Quite many people think that MySpace isn't relevant anymore, but the truth is that MySpace is still up and running like ever before.
18. Plurk – visit
Plurk is a platform where you can share quite a lot of things for free. It is a popular website with lots of daily traffic. You will gain high-quality backlinks from this platform, which will help to improve your site's ranking on SERPs.
19. Wiki Tech Guru – visit
WTGuru has quite a lot of subdomains, which are actually meant for different purposes. The bookmark subdomain lets you bookmark links after you have registered to use the platform.
20. Blogmarks – visit
Blogmarks is a social bookmarking platform with lots of users. This website is for non-profit and it is safe to use. Also, Blogmarks has been around for over 15 years; it is a trusted platform to sign up to.
Other Social Bookmarking Websites for you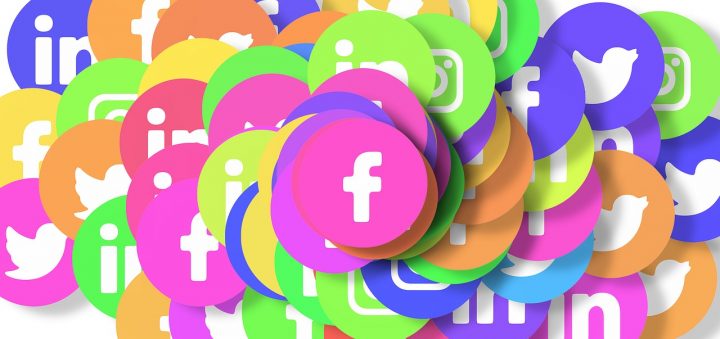 Here are the other popular social bookmarking websites with a good domain authority (DA) for off-page SEO and better link sharing strategies.
| | | |
| --- | --- | --- |
| S/N | Sites | DA |
| 1. | www.newsvine.com | 86 |
| 2. | www.squidoo.com | 92 |
| 3. | www.diigo.com | 92 |
| 4. | www.kirtsy.com | 58 |
| 5. | www.stylehive.com | 61 |
| 6. | www.ttlink.com | 80 |
| 7. | www.blokube.com | 44 |
| 8. | www.oyax.com | 56 |
| 9. | www.bookmark4you.com | 65 |
| 10. | www.akonter.com | 59 |
| 11. | www.addthismark.com | 62 |
| 12. | www.1look4.com | 61 |
| 13. | www.zabox.net | 47 |
| 14. | www.yemle.com | 62 |
| 15. | BoingBoing.net | 89 |
| 16. | Refind.com | 51 |
| 17. | Betapage.co | 43 |
| 18. | feedly.com | 88 |
| 19. | Blokube.com | 35 |
| 20. | blogengage.com | 45 |
| 21. | techdirt.com | 80 |
| 22. | www.friendfeed.com | 90 |
| 23. | www.blinklist.com | 89 |
| 24. | www.dzone.com | 83 |
| 25. | www.folkd.com | 87 |
| 26. | www.fark.com | 80 |
| 27. | www.pearltrees.com | 91 |
| 28. | www.newsle.com | 53 |
| 29. | www.url.org | 74 |
| 30. | dribbble.com | 92 |
| 31. | alltop.com | 69 |
| 32. | hubpages.com | 91 |
| 33. | instapaper.com | 85 |
| 34. | MetaFilter | 78 |
| 35. | Hacker News | 85 |