As more companies offer connected car services in new models, the era when a buyer was concerned with radio reception and FM audio quality is quickly drawing to a close. In its place, consumers are concerned with how the car will connect to the Internet, which apps will be compatible with the car's infotainment system and application architecture, and how much these services will cost to implement initially and subscribe to on an ongoing basis.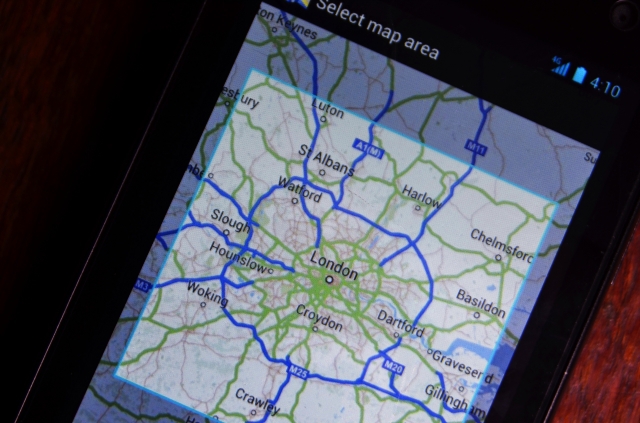 Image credit: smartphotostock
It's a radical transformation in the way driving is done, and it's all thanks to a growing market for smartphone and tablet connectedness.
The Big Question: Who Takes the Lead in Internet-Connected Car Technology?
So far, there is no clear method for Internet implementation in the car, and virtually every manufacturer has a different approach.
All manufacturers agree that a connected car is not only the wave of the future but also a necessity of the present. To that end, manufacturers have rolled out several competing strategies, including using speedtest tools to ensure the greatest reliability in these modern techs.
The Aha Model: A Smartphone App that Translates to the Dashboard
Car manufacturers, like Subaru, Honda, and Honda's Acura luxury brand, are betting on a new approach to the connected car promoted by Aha. Known as Aha Radio, the service uses a smartphone app to configure the radio with social media content, streaming broadcasts, and other important information.
Users configure the entire system on their smartphone and then use their in-dash receiver merely to bring up the content that they already enabled on their own.
The content streams between the two devices, eliminating the need for an embedded Internet connection in the car's internal hardware. This makes the system cheaper to implement, and it requires only an existing mobile service subscription.
Must Read: 10 Tips To Reduce Data Consumption On Android / Ipad or Smart Phones
Ford Sync: The Half-Embedded, Half-Bluetooth Model
Another method of outsourcing car connectivity to existing smartphones can be seen in the Ford Sync system, which was one of the first attempts at a truly connected car experience in the United States. The system uses a phone's Bluetooth connection to access the Internet wirelessly, relying on the customer's existing mobile data plan. Using that Internet connection, they can rely on voice commands for car control, navigation, and other connected features, all without embedded connectivity hardware in the car.
General Motors: Moving Toward Embedded Connectivity
General Motors has long featured OnStar in its vehicles, which essentially used a basic cellular connection to get in touch with a representative in case of an emergency. That system is morphing into a fully connected car experience.
The automaker's Cadillac brand is experimenting with OnStar CUE, the Cadillac User Experience. OnStar morphs from a single blue button to a full LCD screen complete with touchscreen controls, navigation, and helpful roadside services.
Its connectivity is built-in, just like the original OnStar implementation, and allows for control of the car via smartphone apps even when the driver is outside the vehicle itself. For instance, apps can unlock the car or turn it on from a distance.
Audi Opts for the Automobile Hotspot
In contract with T-Mobile, Audi offers its buyers a mobile hotspot powered by the company's mobile network. Known as Audi Connect, the service offers in-car audios streaming, social media apps, navigation, and other soon-to-be essential services for the connected motorist.
The service requires a monthly subscription fee, much like OnStar and OnStar Cue, but customers can use the data with their car as well as with their own electronics for the ultimate in mobile computing.
The consensus is Clear, But Options Still Differ
While the consensus seems to be that the future is in connected cars, no manufacturer has yet created an industry-standard to enable the technology in the future.
That might not be such a bad thing. Competition is allowing manufacturers to bring down the expense historically associated with the connected car, and it could soon lead to these advanced services making an appearance in lower-end models and commuter cars where they're just as desperately longed for.
Of course, time may allow both better prices and better technological alignment to dominate the marketplace, but that might take at least another decade of industry innovation.