After the launch of our first giveaway that attracted many private recommendation from our trusted readers We have decided to continue appreciating your continual visits to obasimvilla.com with a more awesome Video Converting Software; The "Wondershare Video Converter Ultimate" -> that lets you effortlessly convert/burn home DVD, even download and edit videos on the go!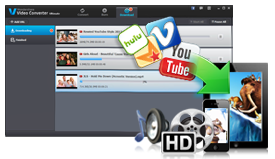 Features of wondershare Video Converter Ultimate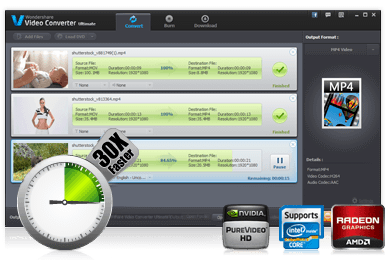 It is true we already have countless number of video converting software out there, of which most of them are buggy and at most reduces the quality of our videos instead of improving them.
Wondershare Video Converter Ultimate is just one of those video converting software out there that you can always rely on for premium quality and better movie production. Here are the features that made wondershare Video Solution to attain this height.
Maximum Compatibility :
Wondershare Video Converter Ultimate is just a blazing-fast drag-and-drop digital video converter, DVD burner and converter for Win (Win 8 available), which lets you convert videos/home DVDs to and from virtually any video format out there, with 30X faster conversion speed. Stop limiting your video entertainment options on your PC. Make your movies versatile by instantly converting them to AVI, WMV, MP4, MKV, FLV, 3GP, MPG–even convert video to 3D. Burn video files to DVD disc, DVD folder, or ISO files, download or record videos from YouTube, Google, Yahoo, Myspace, CNN and other video-sharing sites, convert home DVD movies to any video/audio, for playback on devices. The program offers some default settings for iPhone/iPad/iPod/Samsung Galaxy/HTC, Windows Media Player/Movie Maker and other popular devices and apps.
It is readily compatible with major operating system and above named devices. You sure can be rest assured of a money well spent if used to purchase this video premium solution.
Provides a 30X Faster Video Conversion:
With wondershare Ultimate video solution you will have a good time eating your breakfast while converting on the go! The speed of conversion is so brilliant and could save you the stress of keeping your pc overnight while waiting for movie series to get to work with your ipad and Apple iOS devices.
Has Support for Virtually all Known Media Formats: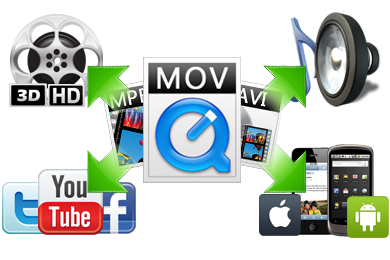 With this awesome video toolbox you can virtually convert to all known media formats including MOV, M4V, MP4, WMV, MKV, AVI, XviD,MPEG, DVD-Video, FLV, 3GP and even loads more–perfect to fit your iPad, iPhone(iPhone 5 included), iPod(iPod Touch 5 included), android,windows Phone,PSP, Xbox 360 and a rainbow of other devices.
This is a feature you can't easily spot in other competing video converting software.
Comes with the One-Click Video Downloader :
I was initially amazed with the ability of Wondershare Video Converter Ultimate to convert Video or media  to the popular  .Iso format which has been really helpful to me being some one that has a lot of videos to burn weekly not knowing that when connected to the internet you can do a lot of free downloads with your premium video toolbox. Needless to tell you that the packages that comes with wondershare is so much than one post can actually contain, this is why I will be urging you to participate for a chance  to win a copy of this premium ultimate video  converting solution.
More about Wondershare Video Converter Ultimate including specification, guidelines, premium pictures, Prices and license information can be gotten from http://www.wondershare. com/pro/video-converter-ultimate.html
Rules To Qualify for this Free Premium Copy Download  :
Go to our first giveaway page and register your interest
Comments so as to increase your chances of winning from the limited number of free Licenses that will be distributed based on your participation
Participate in the punchtab Widget Below -following all the listed actions in sequence
Use your real email address or most active facebook account while participating. You will be contacted via this email address
All steps (such as facebook, twitter & social actions in the punchtab widget below) must be completed to fully qualify.
Winners will be announced same day as our first Premium Giveaway Winners
Here is the Widget to participate with:
Giveaway is already ended We will be publishing the winners very soon
Please kindly share this with the other of your friend's that might be interested in this awesome Video editing and converting toolbox.
Good luck to you all as you freely win a copy for yourselves.