Your car is one of those valuables that eventually turn into a liability, especially when its useful life is almost ending. Before it ends up taking unnecessary space in your garage, you might as well consider selling the vehicle while you can still get the most cash from it.
It may be a used car you're selling, but it doesn't mean you can no longer get a reasonable price for it. Thanks to the great demand for used automobiles due to the pandemic, you might be in for a great deal. With enough research, you can sell or trade your old ride this 2022 for extra cash or if you need more money to pay for a new car.
The Different Ways To Sell Your Used Car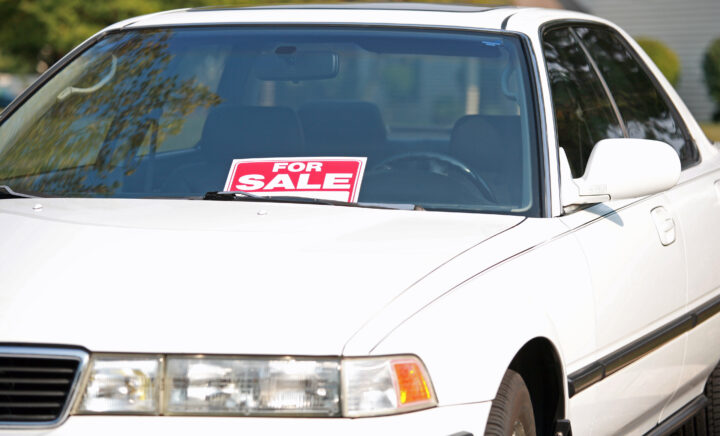 Different methods are available if you want to sell your used vehicle for the most cash this 2022. It's best that you understand how those methods work to help you choose which route to take for your venture. Below is a quick list of some of the best and most convenient options you have:
If you're looking for an option that won't require you to exert any effort preparing your used car or driving it all the way to the establishment, a car wrecker might be what you need. You can start by searching for used car buyers in your area, and you'll surely end up with a handful of choices, such as car wreckers Hamilton, in case you're from Hamilton, New Zealand.
Car wreckers accept used vehicles regardless of condition, make, or mechanical damage. So, if you think your junk car no longer has any use, you could be mistaken. Even if an automobile isn't running anymore, wreckers would be more than willing to buy it off. That means getting the most cash for something you didn't think could still amount to something, right?
Another option you have when trying to get the most cash from your used car this 2022 is to look for private buyers online and offline. You can post on social media, make a listing on online marketplaces, or join digital buy and sell groups and post photos of your used vehicle, including the necessary details that interested buyers may need.
Word-of-mouth advertising also works if you're not keen on selling your vehicle online. Friends and family might be looking for a used car, or maybe they know someone who is.
A private sale can give you a higher price for your car, although it also means being more involved in the whole selling process. You need to entertain inquiries, schedule viewings for those who wish to see the item personally and prepare documents prior to the sale.
Selling your used car to a dealership is convenient if you don't like to go about the hassle of listing the vehicle on websites that deal with buy and sell. You won't need to trouble yourself with text messages and calls that are most likely from not-so-serious buyers. Also, if you plan on buying a new car, dealerships could give you good trade-in value for your old wheels.
Note that dealerships tend not to pay well, particularly if the unit you're selling has significant mechanical problems. The make of the car is also another factor that could affect its cash value.
What To Do Before Selling Your Used Car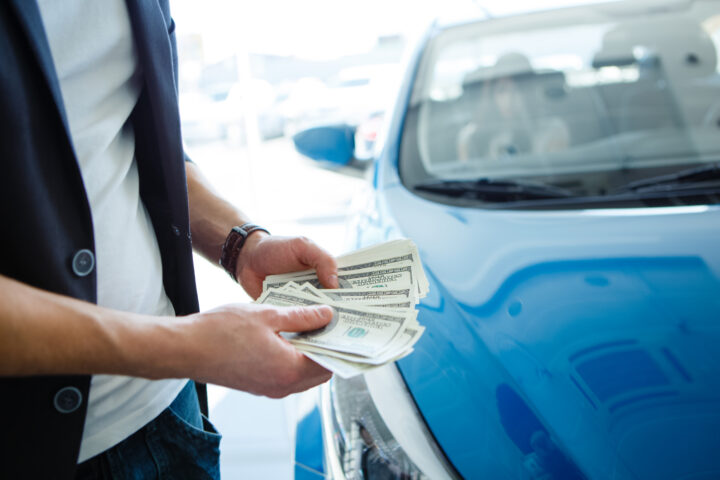 Say you've already chosen where or how to sell your used car. In that case, the next step will be to prepare the unit before taking it to the buyer. Of course, that depends on whether you've decided to deal with car wreckers, in which case, you won't have to do anything and inform the wrecker when you want them to pick up the vehicle.
But if you're selling the car privately or trading it in, preparing the paperwork is necessary to close the deal. Aside from the vehicle title, you might also want to ensure your maintenance record is updated. It's typical for private buyers and dealerships to ask for such documents to determine if the car was well taken care of when you were still using it. Consider paying for a comprehensive vehicle report if you want to get the most cash from your used car.
Aside from the paperwork, here are other preparation tips to consider before letting go of your automobile:
As the seller, it's essential to take the necessary steps to ensure your car is ready for its next owner. Even when you're selling it to Car Wreckers, giving the interior a clean sweep before handing the item over allows you to check if there are any personal belongings left inside.
Consider giving the car an excellent deep cleaning for a private sale to make it look more presentable. The presentation goes a long way, and although it may seem like an extra expense, it's a minor investment that can significantly help you get the most cash from your used car. You can be more comfortable setting a reasonable asking price if your vehicle looks more polished and well maintained.
Another vital detail you shouldn't forget when selling your car is what asking price you want to establish for it. You definitely wouldn't want to settle for less than its worth, but you also need to be careful when setting a reasonable price so you won't have difficulty selling it.
To understand your used car's approximate value, some of the critical factors you need to look into include the auto's model year, mileage, brand, and overall condition. Take the time to do proper research online to get an idea of the current trade-in value and estimate of used cars with the same model and condition as yours. You can also ask friends and family from the auto industry if they have an idea that might help you out.
Final Words
No matter how old or damaged your car may be, it's possible to still get the most cash from it this 2022. The key is to know the different available methods to sell it reasonably and without too much hassle. You should also take the time to prepare the necessary documents so everything will be ready for the sale.
You can choose to deal with car wreckers, do a trade-in with dealerships, or look for a private buyer. Whichever route you prefer to take, it's best to arm yourself with enough research to make the most out of the negotiation.