HTC One Mini
Summary
HTC One Min is an android smartphone from HTC Inc.
The HTC One Mini is certainly not to be compared with the original HTC One. Although the looks are the same, one simply cannot compare it, As the Mini is truly mini in front of its elder brother. There is a reason for it and that is the price of the Mini.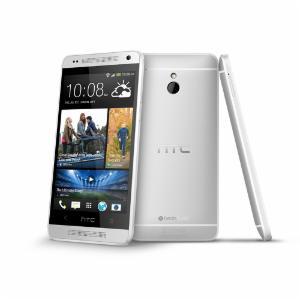 You do know that the HTC one is a whooping Rs. 46,300 and here you have a mini version for a lesser price. The HTC One mini price in India is Rs. 25,999 approximately and has won accolades for the price alone.
Also see: Five Motorola Smartphones to Consider Buying: Their Spec and Features
What is HTC One Mini?
Apart from the similar looks, the Mini is nothing compared to the big beast. That said, it is definitely a performer. But, everything about it is smaller, yet powerful. Beginning with the size, the Mini is 4.3 inches. The resolutions are 1920 x 1080 to 1280 x 720.
The display is great. The colors are magnificent and have 341 pixels per inch. It does come with the same technology like the better low light performance and higher resolution sensors. So if you take into considerations some of the features, the Mini is definitely one of its own and does not like to be compared with anyone.
There are some good features while some are average, but nothing is bad.
Know the mobile
The handset is easy to unlock and has shortcuts to camera, phone or even the web. Besides, it gives easy access to messages so that you can easily use your most frequently used apps.
It has a great design and is easy to handle. Some of the display feature that you will love here is the corning Gorilla glass 3, UI comes with HTC sense 5.0 and has super LCD 2 capacitive touch screen.
It is built with 1 GB of RAM and is powered with dual core snapdragon processor and has 1.4 GHz clock speed. Usually you would find quad core, but this is it.
It is also an android phone that comes with v4.2 Jelly Bean OS. So you can now work out the speed and the performance of the Mini.
The HTC Mini price is to be taken into consideration when you compare it with other brands or even with its big bro. it certainly is made to please the buyers of mid budget phones. It is not unusual to see features that have been compromised, but HTC Mini does not betray you in terms of performance and advanced results.
Also see: My Latest Video Review of LG G Pad 8.3 and Tecno Phantom N9 Tablet
Camera and connectivity
Moving on to the next feature, the mobile shows the camera shows some excellence in the field. The camera shows absolutely no lacking in the response and no focus delay. The provided single LED flash works well and you get better results when you are in the natural light or with the flash on.
The results are definitely pleasing which will make you want to save them or share them or even take out a print. You get plenty of options to make your photography experience pleasing.
As far as the connectivity goes, it works on Quad band 2G and also 3G. Use it to transfer on HSDPA, HSUPA for 3G data. Besides, you get the GPRS, EDGE, and Bluetooth v4.0 and many more.
The Mini is definitely a winner as the access is great and faster. You can definitely choose it over some of the brands that come in this segment.
Lastly the battery and talk time need to be talked about.
It has a non removable Li-ion 1800 mAh battery that delivers around 20 hours of talk time on 2G and standby time of 500 hours on 2G.
The HTC One Mini reviews, just like every other HTC Mobile Products  are certainly positive.