I only got to know that majority of our blog readers are students after making a comprehensive review of the 3 most populous budget android smartphones as of the time [ tecno n7 , Gionee Infinity & Infinix X450 Android Phones ]. The amazing thing was the number of comments that the topic attracted, most of them even went as far as contacting me privately for more tips on how to master their various tecno android phones.
I personally credited the success of that thread to the fact that I have personally used and handled those smartphones and so was able to answer questions such as battery life, camera performance, gaming experience and display quality.
Today I will be giving you a very Comprehensive review on Gionee Dream D1 VS Tecno F7 (Phantom A) Budget android smartphones and how they can be compared in terms of quality and user experience.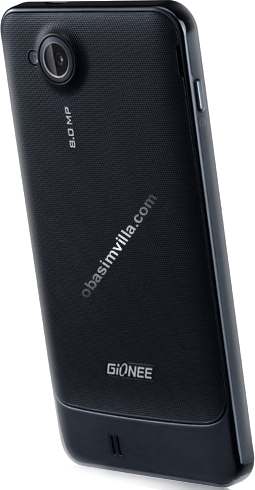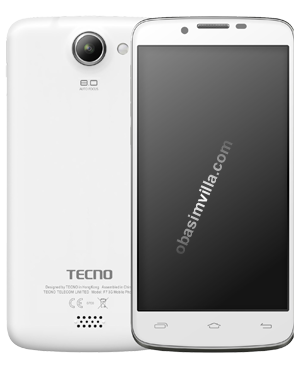 First image = Gionee Dream D1 Budget android smartphone
second Image = Tecno Phantom A Budget android smartphone
Gionee Dream D1 Quick Review & Specification :
The very first day I held Gionee Dream D1 Android smartphone I couldn't help but paused for about 20minutes wondering how cheap a smartphone of this nature could be, considering the fact that I bought this phone for about $274  (N43,500).
When I started explaining the features to the friend of mine that requested for it he became the more shocked, this is to say that Gionee Dream D1 is a great smartphone to buy if you are looking for a budget High End smartphone that you can always rely on in terms of battery life, High quality display and stoning graphics rendering.
Detailed Specification & Features :
Body
Dimensions 130 x 67 x 8.6 mm, 132 grams
Colors: comes in both White & Black
Display
Type HD Super Amoled , Gorilla Glass 2
Size 1280×720 pixels, 4.5 inches
Memory And OS
Internal 4Gb & upto 32Gb expandable external Sd slot
OS Android 4.1 (nicknamed: Jelly Bean)
Processors 1.2GHz quad-core
RAM  about 1 GB
Connectivity
2G (Gprs Edge & GSM) Network Availability with Brands:  850 / 900 / 1800 / 1900
3G & Hsdpa Network availability with Brands:  900 / 2100
4G & Lte availability? No
Wi-Fi 802.11  and Wi-Fi hotspot
Bluetooth Version 4.0, A2DP
GPS A-GPS
NFC Availability? No
USB MicroUSB v2.0
Camera
Sensor Resolution 8MP, 3264 x 2448 pixels
camera Features: Face Detection, Geo-Tagging, Touch Focus
Video Recording: HD Video Recording capability
Front facing camera 1MP, up to 1152×864 pixels
Battery
Type Li-Ion
Capacity(mAh) 2100
Miscellaneous Features:
Audio port 3.5mm jack
Fm Radio and complete media player with the ability to play mp3 MP4, H.264/H.263 etc.
Proximity Sensor, G-Sensor, E-Compass, Light Sensor, Face Unlock, Digital Compass,
preloaded with: Opera mini, Twitter, facebook, youtube etc.
 What is the Price of Gionee Dream D1 Budget Android Smartphone ?
There is no single answer to this very question as there can't be a universal price for a product of this sort. It differs between various countries, a friend of mine in Kenya bought it for an amount different from one in Ghana and South Africa respectively.
But the official price ranges from $270 to $292 that is about N42,000 to N46,000 in Nigerian Naira.
Promotion and marketing can also affect the prices in various places as network providers in India, Nigeria, Ghana, Ivory Coast, Kenya and South Africa where the product is very popular seems to be promoting them from time to time.
Also Keep a Keen ear to hear when such promotions are available.
Tecno f7 (Phantom A) Quick Review & Specification :
Tecno F7 (Phantom A) just like the fore-reviewed gionee Dream D1 is a sleek looking smartphone, fully Equipped with Android 4.1 (Jelly Bean), 1.0GHz dual-core CPU with 1.0GB RAM, and also has Ultra-large screen, Super Slim body that is concise and elegant. The type I will recommend to any of my blog reader who is looking for a worthy budget android phone to purchase. The video and graphics quality sets it up 10miles above the previous release of tecno android smartphones such as the tecno n7, q1, p3 and the rest of them.
Pictures Of the Tecno f7 (Phantom A) -Users View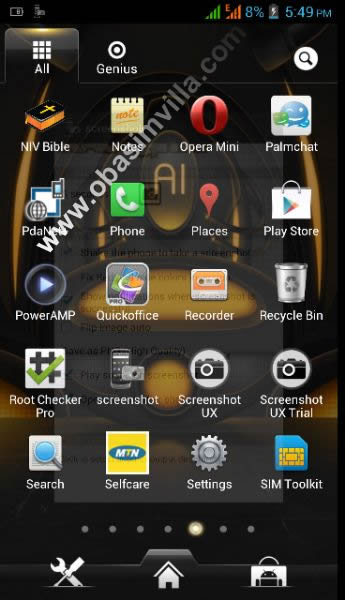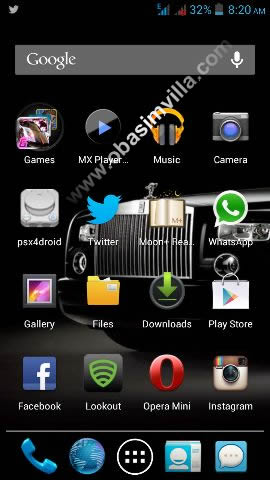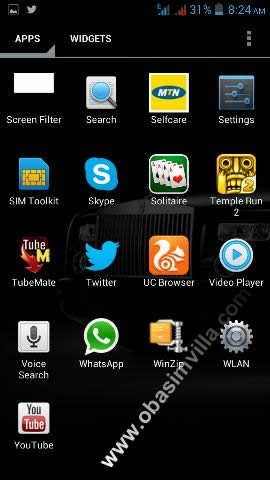 Detailed Specification & Features : 
Key Features
2G/3G ,  WIFI ,  google Play ,  facebook ,  opera mini ,  google maps ,  Dual SIM Dual Standby
Platform
Operating system : Android 4.1
Network : 3G/2G
Band : GSM900/DCS1800/WCDMA2100MHz
Basic Parameter
CUP frequency : 1.0 GHz Dual Core
RAM : 1 GB
CPU : MT6577H
GPU : PowerVR SGX531 Ultra (522MHz 22Mtri/s?700Mpix/s)
Battery
Capacity : BL-3H (2100mAh)
Talk time : 120H
Standby time : 400H
Data & Connectivity
GPRS : Yes
EDGE : Yes
3G : Yes
4G Lte: No
GPS navigation : Yes
WiFi?WLAN? : Yes
Bluetooth : Yes
USB port : 5PIN
Earphone : 3.5mm
Camera & Display
Size : 5.0″ , Resolution : 720 x 1280(HD)
Primary Camera (back) :8Mega Pixels
secondary Camera (front) :1.2Mega Pixels
Flash Light : Yes
Video recording : 720p, 30fps
Video calling : Yes
Image size : 3264×2448
Storage Memory
Internet / inbuilt  : 4 GB
External memory : 32 GB Micro Sd card
Miscellaneous Features:
G-sensor : Yes, 3D support
Light sensor : Yes
Proximity sensor : Yes
Audio player : Mp3/Midi/Amr/Wav/AAC
Ringtone format : Midi/Mp3
Video player : MP4/3GP
Picture format : Jpg/Gif/Bmp/Png
With tools such as torch, Calculator, World clock, Alarm, Memo, Calendar etc.
preloaded with Messaging Features, facebook, gmail, sms, map, Opera mini and the rest of them.
What is the Price of Tecno F7 (Phantom A) Budget Android Smartphone ?
Tecno f7 (Phantom A) is quite cheaper than the Gionee Dream D1 android phone.
The price of tecno f7 is between  $180 to $225 that is about N29,000 to N35,500 in Nigerian Naira.
This positions tecno f7 as one of the most affordable budget high end android smartphone  around today.
All other marketing situation explained above applies to tecno f7 too.
How Can Obasimvilla.com Compare Gionee Dream D1 Vs Tecno F7 (Phantom A) ?
From the beginning of this topic I already knew that this is where it is going to end. For the sake of the curious minds I will say that both phones are a great deal, considering also how cheap they are being sold I will say that the features beats the damn low amount and can even draw shoulders with other high end android phone brands around such as the Samsung galaxy s3, Sony Ericsson xperia 10, Htc and other popular brands. Use the specs and  features detailed above to make a choice for yourself.
Do you Love reading Smartphone Reviews ?
check out this other ones below and please do not ask me about Iphone 5, future Iphone 5s & Iphone 6 features now 'cos I wouldn't have an answer to that ,,, lol….
A web review of tecno n7 , Gionee Infinity & Infinix X450 Android Phones
Five Motorola Smartphones to Consider Buying: Their Spec and Features
5 Things to Know about Samsung Galaxy S4 vs. Samsung Galaxy S3
Blackberry z10 Full review and Features
An Expert User Review of The Samsung Galaxy S3 "16GB Blue"
Review – Specification and Features of tecno p3 android Phone
iPhone 4 and features