Going to college is going to be both an exciting and stressful time of your life. Many would say that this is the beginning of the rest of your life in the professional arena. For others, college is their first taste of independence. Many students now venture into living alone or with others, and that brings with it responsibilities on top of your academic workload. Add to that the social demands of organizations and even time off with your friends on weekends and you'll find your calendar filled to the brim. Therefore, college life gives so many lessons beyond just what the four walls of the university can offer.
Thankfully, technology is here to save the day. Managing college life is so much easier these days than it was a decade ago. You no longer have to feel as if there's very little time left in the day. This stems from the presence of tools and mobile applications that lead to better time management and productivity.
Here are the five best tools you should have to help you manage college life.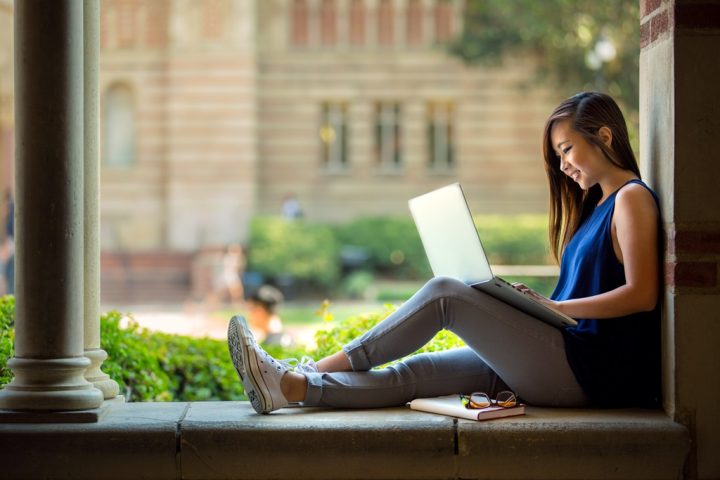 1. Bibme

First on this list is a tool that can help you make easier bibliographies and citations. In college, you'll go through so many formal writing assignments. Some are as short as two-page essays to research papers and, finally, your graduation thesis. You'll be required to make a bibliography containing all of the references and citations on your work on all of your academic papers.
While writing in itself is already difficult, creating bibliographies and citations in MPA, APA, or Chicago format is even harder. This is where Bibme comes in. It's an automated bibliography generator and citation creator. Using this can cut down so much time spent on collating all your resources, which you could've otherwise spent writing the remaining of the paper.
2. iStudiez/iStudiez Pro (iOS)
iStudiez is one of the best iPad apps for college. This app enables you to set your class times in the app and will give you reminders before each class. You can also use this to input assignments in each subject and their deadlines, so you're sure not to miss any academic requirements. It'll keep you up to date on exam schedules as well.
To enjoy more of its features, you may have to download the pro version, which costs around three US dollars. However, for the students that use the app, they'd tell you that the cost is worth it.
If you're grade-conscious, this app also allows you to nail your grades. You can use a grading scale based on what each teacher in your subjects is using. Additionally, you can process your scores on completed exams and assignments giving you a running total or estimate of what your GPA is.
3. Evernote

Evernote is a note-taking tool that allows you to sync all of your notes across all the devices you're using in your college studies. Even if you're using a free version, you can already access so many of its tools.
Some of the advantages of using Evernote include:
Various Note Content Types: In Evernote, you're not limited to just text input. You can even add images and other media. PDFs can also be uploaded, as well as audio files.

Cloud Management: You don't have to worry about your files on Evernote eating up space on your device or syncing local devices, as files are all placed on the cloud. For premium users, you can also access the history of your notes for any old versions of the notes you have, that you may wish to review on.

Excellent Organization System: Evernote has an excellent tagging and organization system. This makes it easier for you to organize your notes by subject, or whatever other categories you please.
4. Remember The Milk

Remember The Milk is a to-do list app that's available both on iOS and Android devices. It allows you to create a list of all the things that you need to finish on any given day. These lists can then be organized according to the different facets of your college life, such as school, social, work, and personal.
You can also set reminders for the tasks that are recurring or are dangerously close to the due date. It's the smart to-do app for busy students and professionals.
5. Dropbox
Dropbox is the perfect tool for students who prefer to study using iPads, tablets, and other gadgets. This is a free cloud storage tool that allows you to store files, presentations, images, homework, and others, which can be stored across different devices. Dropbox is great for shared class files or group files, as it also enables easy sharing.
There are many advantages that you can gain from using Dropbox, and these include:
Mobility: as you can access your files anywhere. This makes it easier for you to study even when you're on the go.

Free: which is great for college students that need to maximize every single penny they have. A paid upgrade is available, but even with the Free version, you can already access so many of its features, plus a 2GB storage space.

Security: as Dropbox automatically backs up all of the files that you store in their system.

No Need For Internet Connection: so you can read and access files even when there's no Wi-Fi available. You'll only have to tick the files that you'd like to access offline beforehand.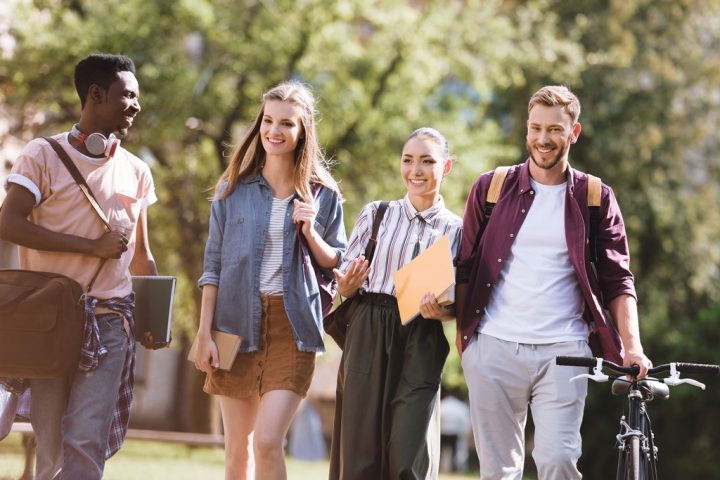 Final Word
These tools are only some of those that can help you better manage your college life. Since college life will be an expensive venture, you'll be glad to know that most of these tools are free or have free versions. These tools will help you stay organized, and stay on top of all the tasks that you need to achieve, both inside and outside of your academic life. Each of these apps has its respective pros and cons, but will surely fit each student's needs. All you've got to do is choose which tools will work best for you.