In the ever-evolving realm of digital security, ensuring robust protection requires diligence, innovation, and profound expertise. Adept penetration testing companies play a vital role in this arena, uncovering potential chinks in our digital armours before they can be exploited. We're taking you on a journey across the UK, spotlighting the eight key players that excel in delivering penetration testing services.

Unveiling the UK's Top Eight Penetration Testing Organisations
Here are eight of the foremost penetration testing companies in the UK for 2023 and/or beyond:
1. Microminder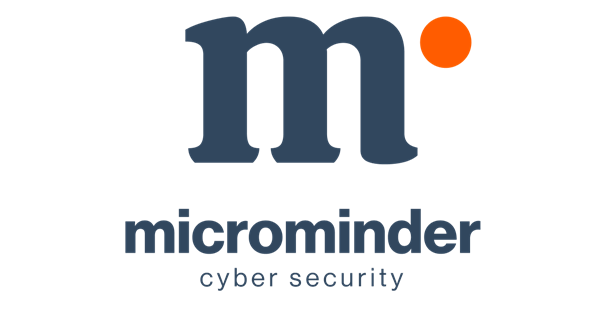 In the bustling heart of London, Microminder operates as a vanguard in the cybersecurity realm. Their approach to penetration testing diverges from the norm by focusing on proactive protection. With an array of client-specific solutions, Microminder's team performs exhaustive security audits, meticulously peeling back layers of your system to reveal any hidden vulnerabilities.
They understand that every organisation is unique and that cybersecurity is not a one-size-fits-all service. Therefore, they provide bespoke security assessments and training modules, tailored to match your specific needs. By doing so, Microminder ensures that you're equipped with the tools and knowledge needed to remain in control, always staying one stride ahead in the ever-evolving race for digital security.
Their uncompromising commitment to delivering tailored, cutting-edge cybersecurity solutions makes them an invaluable partner in safeguarding your digital assets.
2. Dhound
Dhound stands tall as an emblem of innovation in the penetration testing landscape. Priding itself on its unique blend of advanced software tools and forensic expertise, Dhound delivers an unrivalled penetration testing service.
This exceptional service helps reveal potential security breaches and mitigates risks before they materialise into full-blown crises. With its state-of-the-art platform, Dhound demystifies complex technical jargon, presenting users with user-friendly information. This commitment to simplifying technicalities allows users to engage with proactive protection measures, fostering a culture of educated cybersecurity.
With Dhound, you're not just procuring a service but embracing a partner in fortifying your digital frontiers.

3. Aardwolf Security

At the cutting edge of the cybersecurity sector, Aardwolf Security operates as a torchbearer. Utilising a spectrum of advanced techniques, they provide superior penetration testing services that not only highlight potential risks but also pave the way for effective risk mitigation strategies.
Adapting to the fluid dynamics of the digital realm, they offer innovative, evolving solutions designed to fortify your digital defences. Committed to excellence, they continue to refine and improve their services, ensuring you remain secure in the face of emerging threats. With Aardwolf Security, you're investing in a partner that prioritises your digital safety and evolves with you in the ever-changing digital landscape.

4. Redscan
A titan in the cybersecurity industry, Redscan is renowned for its award-winning penetration testing services. Employing a team of seasoned experts, they simulate real-life cyber attacks to assess your system's resilience. Their innovative approach offers valuable insights into potential security flaws, enabling you to bolster your long-term security measures.
Redscan's dedication to continuous monitoring signifies their commitment to staying abreast of the ever-evolving cybersecurity terrain. By partnering with Redscan, you're placing your trust in a proven leader in the cybersecurity sector, one that offers a perfect blend of knowledge, expertise, and pioneering solutions.

5. Laneden
In the vast arena of cybersecurity, Laneden distinguishes itself through its customised penetration testing services. Placing the client at the heart of their operations, they design solutions specific to your unique business requirements.
Their team of highly skilled specialists implements a layered security framework to identify and rectify weak points while simultaneously reinforcing your system's resilience against external intrusions. Laneden's commitment to bespoke solutions, coupled with their pursuit of excellence, ensures that your security is their priority.
In a world dominated by generic cybersecurity solutions, Laneden stands apart, offering a service that understands and adapts to your specific needs.

6. Sencode
As a powerhouse in the digital safeguarding space, Sencode shines with its blend of wisdom and forward-thinking testing protocols. Their primary mission is to detect, isolate and rectify potential risk factors that could compromise your digital fortitude.
By emphasising ethical hacking practices and rigorous scrutiny, Sencode underscores their vision of establishing impeccable online security standards. The focus is not merely on identifying weak links but on transforming them into robust features.
Choosing Sencode means embracing a culture of trust, integrity and steadfast digital security, created by an organisation that profoundly understands the complexity of cyber risk.

7. Cybaverse
Cybaverse stands tall in the digital protection sphere, offering a rich variety of penetration testing approaches. Their team of seasoned experts conducts exhaustive, round-the-clock scrutiny of your digital infrastructure to reinforce its fortitude against online intrusions.
By holding themselves to the highest quality standards and prioritising client contentment, Cybaverse has solidified its position among the UK's most trusted digital protection entities. Their unyielding dedication to every project mirrors the immense value they place on your trust. Aligning with Cybaverse means opting for an entity that understands the gravity of your digital safety.

8. JUMPSEC

JUMPSEC is a trailblazer in the UK's digital protection domain, offering a comprehensive penetration testing strategy that delves deep into your security structure. The core of their operation is about empowering clients with the necessary tools and knowledge for maintaining robust digital standards.
Ground-breaking in their approach, their solutions are marked by a relentless pursuit of excellence and a drive to stay ahead of the curve. Their belief: empowering clients with knowledge and tools is equally as important as providing a service. Joining forces with JUMPSEC ensures that your journey towards superior digital security is in the hands of a forerunner in the field.

Conclusion
In a world that's increasingly connected, the necessity for robust digital defence mechanisms can't be overstated.
These eight UK-based digital protection firms represent the epitome of skill, blending unparalleled expertise with innovative tactics to shield against potential cyber hazards. Remember, selecting a firm is more than a simple decision — it's a pledge to your digital peace of mind.