Press release simply means to broadcast information on many sites and platforms. It is seemingly the best way to get your news trending all over the internet. These free press release submission sites will help you to submit your news to various blogs and sites without any charge. Furthermore, press releases don't only work for broadcasting news or making news trend on the internet; it also has some rewarding SEO benefits.
When writing a press release article, it has to be concise, easy to read, attention-grabbing, and understandable for anyone that reads it. You can add some links to the article to get good DoFollow backlinks to your website. Without saying much, here are the best free press release submission sites.
The 15 Sites to Submit your Press Releases for Free
Just like I did for the top PDF submission sites, I am going to show you the top websites where you can submit and distribute your press release without depleting your marketing budget.
1. Market Press Release – visit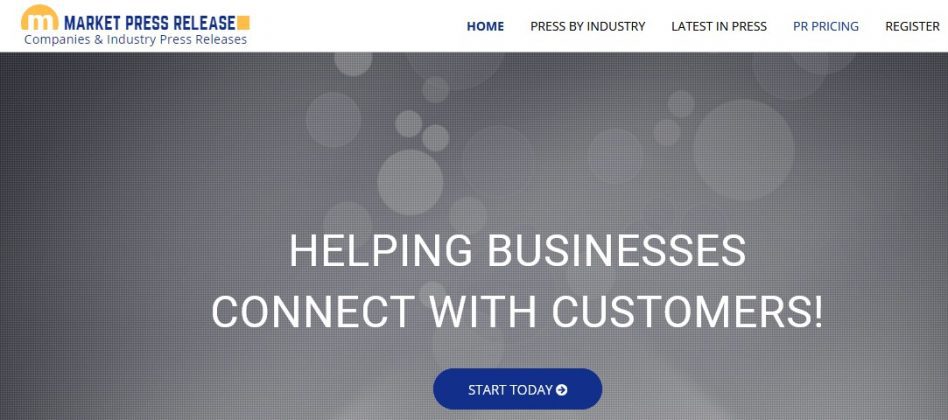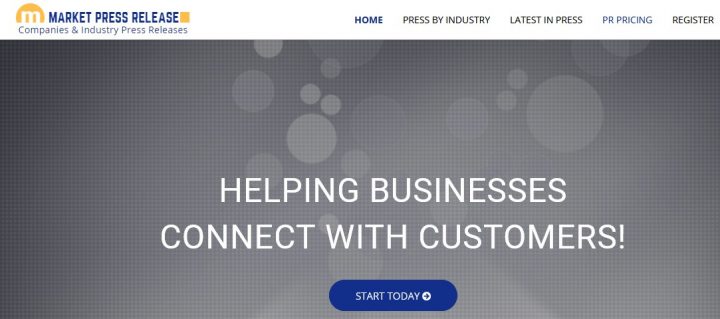 In the lookout to make your post/article/news go viral and reach lots of people, Market Press Release is a nice platform to go with. This press release submission site boasts of hundreds of thousands of visitors monthly. It is one of the best you need to get your content read by many people, as well as get some reasonable traffic back to your site.
2. Press Release Ping – visit
Press Release Ping is a high authority press release website. It features a swift and easy to navigate interface, so that visitor can easily read the news (press releases). This website is free to use; however, you will have to pick a paid plan if you want to activate all of its press release features.
3. Free Press Release Center – visit
The interface of this website may not appear catchy and trendy, but the site remains one of the best for its purpose. Free Press Release Center, as the name implies, let's you publish your press release content for free. There is a side panel on the site, where visitors to the site can easily navigate to any category of their choice.
4. PR Log – visit
PR Log is yet another good press release submission site that allows you to publish your content for free. There are lots of people visit PR Log every day; thus, it is quite certain that lots of thousands of people will get to view your content. More interestingly, PR Log offers a free distribution of press releases to the top search engines.
5. PR Zoom – visit
PR Zoom has been around for a long time; it is one of the most reputable press release submission sites. It flaunts a simplified interface that is quite easy to navigate. Submission of press releases on PR Zoom is free, and the platform also distributes PRs to search engines.
6. PR Inside – visit


After using this platform for the first time, you'll likely not think of other alternative sites. PR Inside is a distinctive site that allows registered users on its platform to submit their press release articles. The website is very to navigate; plus, all news/press release articles are well-organized into different categories.
7. PR Buzz – visit
Using PR Buzz, you can target a particular audience to view your press release. This website boasts of hundreds of thousands of monthly visitors. Your news articles will certainly be read by a multitude; plus, you will also gain high-quality traffic back to your site, as well as a DoFollow backlink.
8. PR Urgent – visit
If it is your first time to submit a press release, then this website is an ideal option to start with. It offers free press release submissions and helps you to get your news all over the internet. However, you must register to use this platform. It is simple, intuitive, and straightforward to use. PR Urgent has been around for 13 years, and it attracts a lot of daily global visitors.'
9. Press Release – visit
PR.com is one of the best places to drop your breaking news (press release). The website is an old press release submission site with lots of daily traffic. However, PR.com has a few paid plans that you can purchase if you want to unlock more premium features offered on the website. This PR submission site will get you more visibility on search engine result pages.
10. PR Free – visit
Just as the name implies, this is a free PR submission website. It has a user-friendly interface and features a trendy website design. PR Free allows one to create a free account and start submitting press release articles and news for free. This website has been existing for up to a decade now, and it is a trusted place to submit PR news.
11. Press Release Post – visit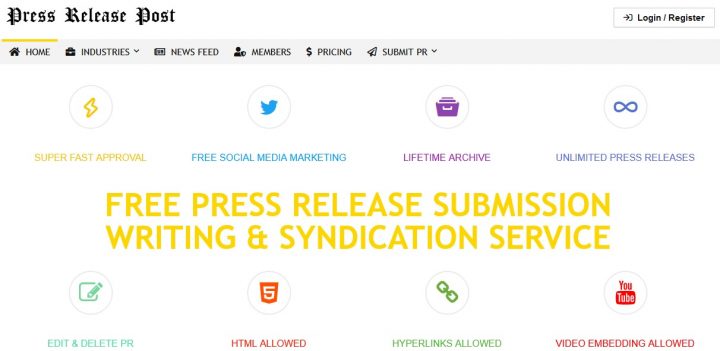 This is a premium/professional press release submission site. There are quite a lot of services offered on this site, but all are inline with writing, submitting and distributing press release articles over the internet to make it viral. You can also get strong (high-quality) backlinks from this site when you submit your posts.
12. Free PR Now – visit
In just a few steps, you will get your press release submitted on this site. However, if you want your post to be "featured," then you'll have to pick up a plan. Free PR Now is a simple to use PR submission website, and it is one of the best you can get if you're looking for the free options.
13. Press Release Point – visit
Also, this is one of the best places to post your press release to reach a wider global audience. Press Release Point, just the other ones on this list, allows you to publish press release posts for free. One of the reasons to use this website is because it offers a lot of free services that will help to make your press release trend on the internet.
14. 1888 Press Release – visit
The free plan has a lot of limitations, but the main thing is that you can submit your press release article for free. This website is quite a vast one, and it works in hand with many PR firms; so, your press release will be everywhere on the internet, and lots of people will get to read the content.
15. PR News Distribution – visit


All you need do is to stick to the PR submission rule, and your news article will be live on this website. It allows free submission of PRs, and also offers PR distribution services. If you're still looking for the best free press release submission site, then this should be one of your top considerations.