In a lockdown, there are many different kinds of apps you can use to keep yourself or your mind occupied. Here is a list of the best kinds of apps to use during this COVID-19 Pandemic period.
In countries all over the world, measures are being put into place to halt the spread of COVID-19, which is also referred to as the Coronavirus. In the USA, many states have implemented the same measures, which means that everyone has to stay at home for at least three weeks.
If you're wondering what on earth you are going to do to keep occupied, this list will provide some ideas on how to spend your time using apps during this time. This is because while people might be physically on lockdown, all online activity will go on as normal.
In fact, this lockdown could be an opportunity to try out some apps that you've never had time to before with your busy work schedule. For this reason, we'll cover a variety of different apps below, to make sure that you'll be able to take advantage of a variety of different app genres while you're stuck at home.
5 Kinds of Apps that Are The Best to Deal with Lockdown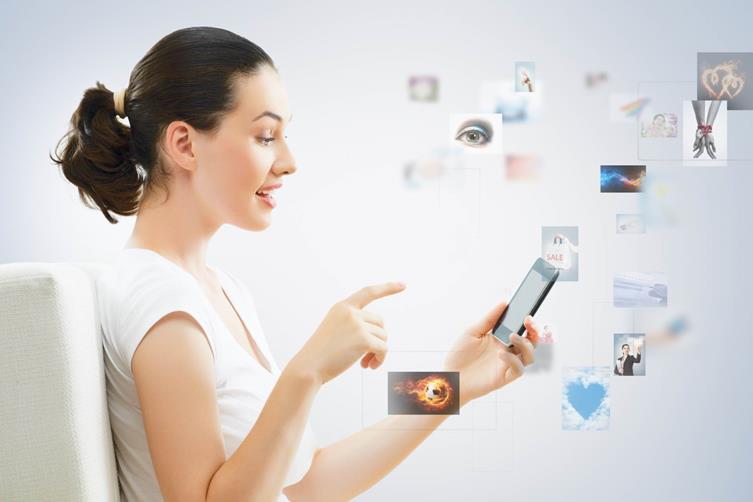 Come along with me as I take you through the best smartphone apps to deal with self-isolation amid the COVID-19 pandemic.
1. Exercise and fitness apps
Yes, you'll be spending a lot of time at home during the lockdown, but this doesn't mean that you need to become a couch potato and lose all interest in moving around or doing anything. In fact, moving your body is more important now than ever in many ways, to help you not get into a depressive rut during this time.
To make things more convenient, due to the global health crisis, many apps have made their services free for a limited time, so you can even take advantage of some of the best fitness and exercise out there while not having to pay. Many apps also offer free trial periods too.
Some of these apps include yoga apps like Down Dog, which allow you to create customized yoga sequences, depending on your level of fitness. If you're more into high-intensity workouts, you could also try Sweat by Kayla Itsines, or combination workout apps like Nike Training Club and DailyBurn.
2. Meditation apps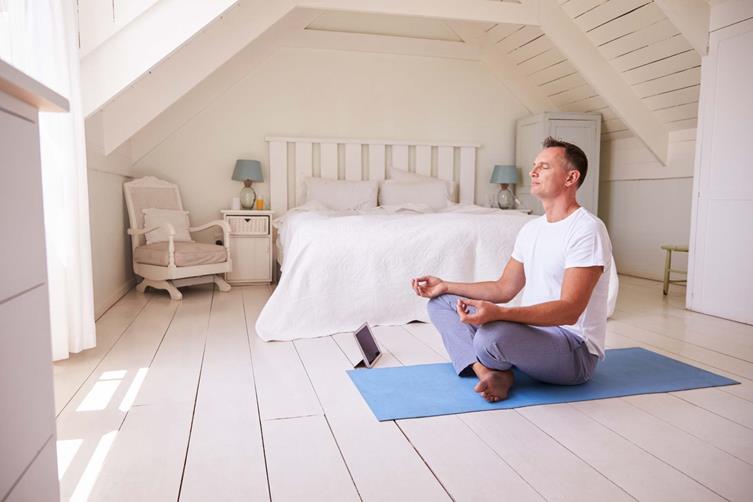 Once again, staying sane and calm during this stressful and uncertain time is key, which is why using a meditation app can be helpful to stay centered.
Even if you have never meditated before, there are a variety of apps out there that cater to different levels and tastes. If you'd like to start with a fun and accessible format, Headspace is one of the most popular apps on the market and comes with bright and fun animations that are sure to lift your mood.
If you're looking for something more comprehensive, apps like Calm and Insight Timer also provide music to listen to, to calm you and help you sleep. If you'd like to get more philosophical about it all, 10 Percent Happier is another app to try, and one that is based on a journalist's own personal journey (which could be helpful and personable at this time).
3. Music apps
Following on from the point above, being on lockdown is a great opportunity to listen to music and catch up on all of those albums you never had the chance to listen to.
If you aren't already using a music app like Spotify or Apple Music, these are two of the most popular music apps on the market. Otherwise, you can also stream music for free on YouTube, or use their music app.
Other popular music apps to try, if you're looking for something different, are Pandora, Shazam, SoundCloud, Amazon Music, and Google Play music.
4. Streaming apps
As with music, now is the time to catch up on series and movies. Thankfully, there are more than enough streaming sites to cater to your needs. These include popular streaming apps like Netflix, HBO Go and HBO NOW, Disney Plus, Hulu and Amazon Prime.
Of course, you can also always watch free content on YouTube and Vimeo during this time too.
5. Gaming
In the world of gaming, lockdown just means more time behind screen playing games with your friends in a safe virtual format. For this reason, this time might be the perfect opportunity to try out some new games or get into all those games you've been meaning to try – like testing your skill at backing a winner.
If you're new to gaming, here are some more titles to try – PUBG Mobile, Call of Duty, Game of Thrones: Beyond the Wall, VR Games, Tom Clancy's Elite Squad, and Minecraft.
6. Reading
If you're looking for a more sedate pastime, and less activity (to make up for all the exercise, mediation, streaming and gaming that you're doing), a lockdown is also a perfect opportunity to catch up on some reading.
In this case, if you aren't already using them, you can download apps like Audible, Amazon (Kindle), Google Play Books and even Comixology if you'd like to read more graphic novels.
Final Thoughts on the Best Kinds of Apps to Deal With Lockdown
The truth is that lockdown is going to be a challenge for everyone, no matter where you are in the world. However, thanks to the internet and our mobile phones, we don't have to feel isolated and bored, even when we can't leave the house.
In the article above, we have covered a broad spectrum of apps to keep you occupied over this period, including everything from fitness, meditation, music and reading apps, to mobile gaming, sports, and streaming apps. No matter what your personal taste, you're sure to find something you'll enjoy in the list above.