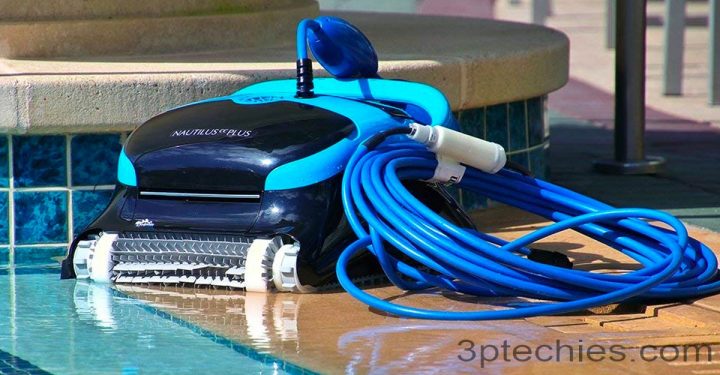 Regular pool maintenance is a tedious task, but it's vital to protect your investment and your family's health. You can reduce your cleaning time and effort significantly with a robotic pool cleaner. The big question now is – How can you significantly cut down on your pool maintenance with the help of a robot pool cleaner?
Well, pool owners have been using automatic pool cleaners for more than five decades. Today, cleaning your pool with these devices is a common thing. You have plenty of choices depending on your budget and the needs of your backyard haven.
All automated cleaners have one thing in common, and that's to vacuum your pool floor and suck in filth and debris. However, some units can wash even difficult areas like coves, steps, and walls. The convenient equipment has three main types:
Suction-side vacuum

Pressure-side vacuum

Robotic pool cleaner
A Brief History Of Automatic Pool Cleaners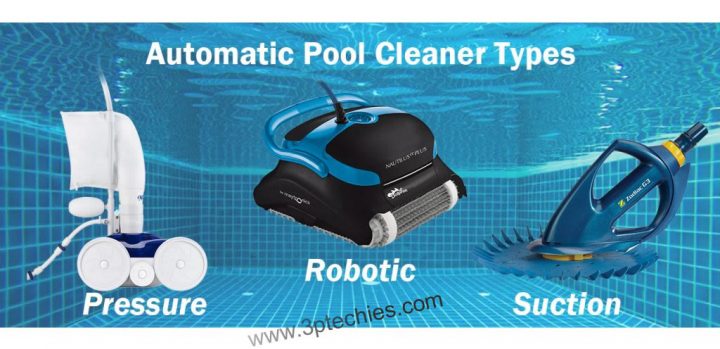 The first to come out is the suction-side vacuums. Not long after, the pressure-side type made its way in the market as well. Both of these pool vacuums employ the pool pump's power to maneuver and suck all sorts of dirt from your swimming pool.
Nonetheless, there's just so much that they can do. And since they follow a random path to clean, they're cleaning abilities are limited and not highly efficient. Additionally, you need to monitor the unit since they tend to become obstructed. Likewise, their tubes can twist, which makes your vacuum pretty much useless.
On top of that, these pool vacuums can set your utility bills back since they consume a significant amount of energy. Owning one can be costly since they also need upkeep. Although these devices have a few setbacks, we've seen an improvement in the functionality and design of automatic pool vacuums over the years.
Robot pool cleaners came in the picture during the 80s. The first models come with a pricey price tag but weren't that sophisticated, so they're not popular among homeowners. As manufacturing practices improved and technology advances, they became more affordable and accessible for home use.
There are a lot of robotic cleaners out there with a plethora of features. If you're looking to get yourself one of these innovative pool cleaners, it's important to understand their functionality to help you narrow down your choices.
How Exactly Does A Robotic Pool Cleaner Work?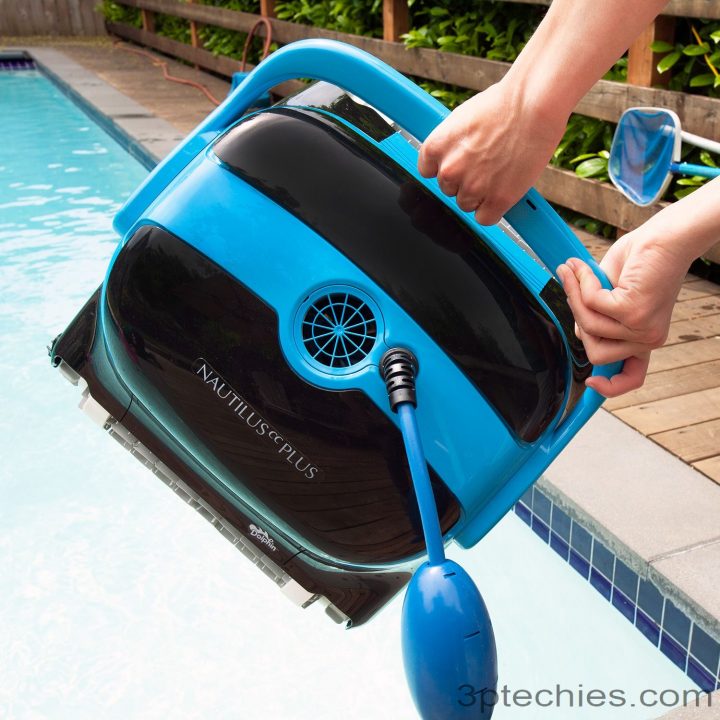 Robot cleaners are controlled by a microchip and consume low electricity. The length of their floating power cables will depend on the size of your pool. Cords are likely to get tangles as the unit makes its way around the water.
But this is no longer an issue as new robots feature an anti-tangle cord swivel. This allows the robot to maneuver easily in the pool as it cleans and scrubs it. And while some older models roam around aimlessly in random patterns, highly-advanced ones, usually pricier, can map out your pool. Hence, they provide much more efficient and quicker cleaning.
On average, the majority of robotic pool cleaners can handle the job in as little as 90 minutes.
Why Should I Opt For A Robot Pool Cleaner?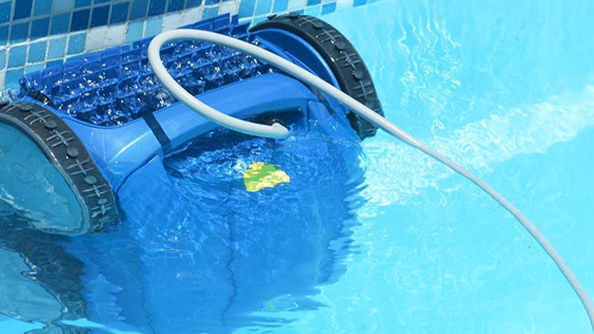 Here are some of the top reasons to opt for a modern robotic pool cleaner.
Super Efficient: These machines are very effective in comparison to manual and other types of automatic pool cleaners. It will wash and filter your pool, which, in turn, prolongs its lifespan.
Cost-effective: It consumes less power. Likewise, you don't have to hire a professional pool cleaner to take care of the job.
Easy to use: These smart gadgets are autonomous and can operate unattended. The only physical work you need to do is to set it up and place it on the pool water. You can even schedule some units to clean whenever you want. It'll map your pool to find the best cleaning path to take in the shortest time possible. A lot of the latest models also feature a remote control to ensure it can clean certain areas as well.
Compact design: Robotic pool cleaners are extremely compact so it won't take up a lot of storage space. Moreover, they can move around on almost any pool size, shape, and hard to reach spots easily.
Time saver: You can program your device, saving you precious time. It will clean your pool even when you're away from home.
Features To Look In Robotic Pool Cleaners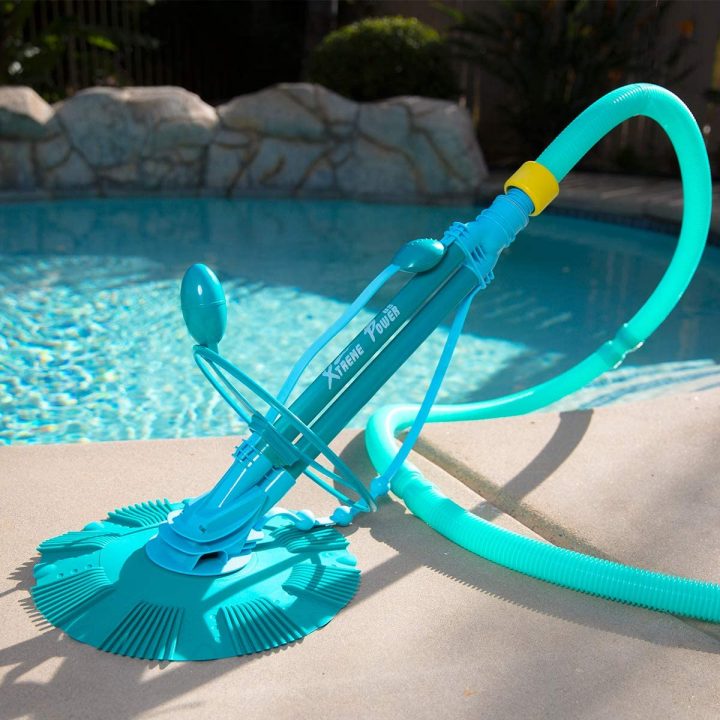 Here are some of the most essential things you need to look out for when searching for the right robotic cleaner for your pool:
Filter size: Always go for convenience instead of aesthetics. There are a lot of beautiful robots out there, but not all may offer a large enough filter size to cater to your pool in one run. Take note of this before making any purchase.
Vacuum pressure: When the filter container is full, some robots tend to lose their pressure. So opt for a model that can maintain its vacuum process during the entire cleaning process.
Navigation: A pool cleaning robot has an internal microchip that enables it to learn your pool's layout. Once it has all the data it needs, it'll map it out for the most systematic process or effective cleaning path.
Climbing ability: Of course, you want your entire pool to look spotless and not just the floors. While some units are great at diving the depths of your swimming pool, they may not have the ability to scrub algae from your pool's walls, steps, and waterline.
You may also want to consider the brand. There's a wide array of robotic pool cleaner brands out there, some new players, some have been around for many years. These devices are constantly evolving. And while some manufacturers incorporate their robots with the latest technology and complex features, others remain simple.
So if you're unsure which brand to go for, check out this article on Dolphin Vs. Polaris. These are two of the most dependable brands of pool cleaners today, offering a variety of robotic pool cleaner suitable for your needs.