Few days after we got a report on regards the WhatsApp video calling feature, We have yet another report as Users are complaining on regards not seeing the Video Calling feature which is suppose to be there as seen from the image below;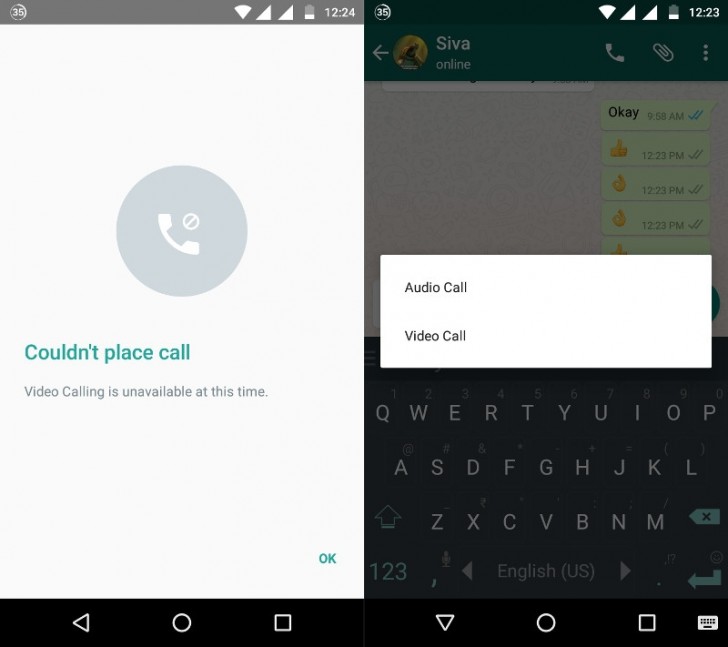 While there are no Official statement yet as regards the removal of this feature which got many  people excited. It is obvious the company was only trying to run a survey check on regards this new feature.
On regards the official launch of this feature, we are yet to get any news/rumors. You can always count on us to update you once this becomes active.