We have all heard of the seven wonders of the ancient world such as the Pyramids in Egypt and the Hanging Gardens of Babylon, but what about the wonders in today's digitally advanced world? With technology so advanced such as 3D scanners, anything and everything can be scanned, measured and immortalized in a digital environment for everyone to see. And the images are so real, you will feel like you are actually there looking up or across at the magnificent structures.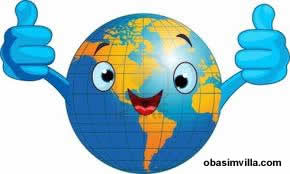 And what's more there won't be any tourists. So, let's get ready to travel the world and see what wonders the digital world has to offer.
The Gherkin
Sprouting up from the pavements of the capital city of London, this impressive building formerly known as the Swiss Re Building stands at 180 metres tall and has 41 floors. Opened in 2004, the official name of this skyscraper is 30 St Mary Axe. Imagine the curves and the vertices combining on a computer screen to detail the magic behind the architecture. If you are lucky enough to stand at the foot of this modern day building, then be careful not to strain your neck. Maybe the computer screen is a better place to admire it then?
Also see: The Security Technology Behind Some Of Americas Most Secure Prisons
Flinders Street Station
Swiftly across to the other side of the world, in Melbourne, Australia, you'll see standing proud in all its yellow, brown and green glory is one of the most recognisable stations in the world. Built in 1882 and with now 15 platforms, everytime you enter it and look up and the clocks and the domes, you think you are literally stepping back in time. And time has certainly been kind to this structure as it as impressive as it was 131 years ago.
The 02 Arena
Formerly known as the Millennium Dome this spider-like structure was lost in the big city of London, looking for a home until it found its purpose in life: to become the 02 Arena, a showcase for some of the most popular forms of entertainment in the world. Measuring an impressive 100 metres high and a diameter of 365 metres, if there was ever a War of the Worlds, this threatening looking building would surely save us all!
Also see: Top5 Novice Ready Software To Build Your Small Business Portfolio Website Yourself
Observatory Hotel
Known as the European Southern Observatory Hotel, this is a mathematician's dream. Situated in the dusty desert in Chile at 2,400 metres above sea-level, the geometry of this building is something to be definitely learnt from. Measuring 10,000 metres square and with 108 rooms and 18 offices, this is something worth analysing in more detail: as James Bond himself would agree, as it appeared in 007's adventure, Quantum of Solace.
Beijing National Stadium
Commonly known as 'the bird's nest' this is a maze of a structure and one of the main landmarks in Beijing today. Made out of 110,000 tons of steel, this mega construction can seat over 80,000 spectators. It is surely belongs on someone's architectural wish list.
Sydney Opera House
Back in Australia and to one of the most recognized architectural designs in the world. Designed by Jorn Utzon in 1959, this magnificent structure boasts 6,223 square meters of glass; 1,056,006 roof tiles covering 1.62 hectares; is 187 metres in length and 115 metres in width; and cost $102 million. If you're not exhausted by these figures, then even Mount Everest would not be a challenge for you.
Also see: 5 Ways Technology Will Save Your Business Money
The Guggenheim Museum
Our final architectural wonder is one of true digital amazement because it is only because of a 3D computer programme that the design of this jagged and twisted building in Bilbao, Spain were made possible. There are more twists and turns on this building than there are on a roller coaster ride. And much more enjoyable!
So there you have it. Technology can and does help design some of the most amazing structures in the world. So if you have an idea, it can be achieved.
Contributed by Ian Appleton of 3D scanners.