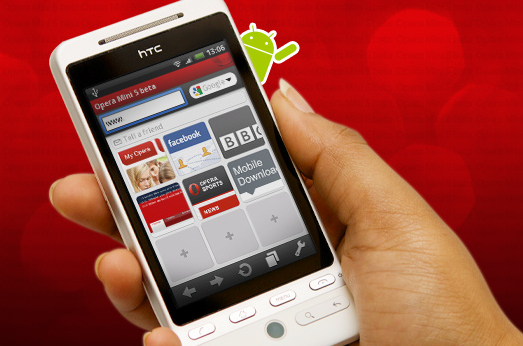 Many users lately has through my facebook profile  sent me several messages requesting of "how they can download games, application & tools from android market / google play store directlyUsing Opera mini " I thought of creating the post on my facebook page but considering that the page has only few likes and may not reach to the majority of them I decided to make it a very shot blog post .
Now Downloading Apps from google play store using opera mini is practically impossible as it's gonna automatically lunch your play store apps which many people consider as being too data intensive (for those using limited data ) considering the fact that it's gonna update some apps automatically against users wish many already opted to using third party browser (opera mini) for their downloads .
Now it's broadly known that third party download sites can contain many malware infected apps and not very secure for regular use. we can still find few third party sites you can actually download from using your opera min / ucweb browser
The List
Here's the full list of websites that lets you download apps, music and videos directly to your smart and/or feature phones. They are the most trusted in this category.
1. http://www.waptrick.com  ==> waptrick for a very long time has been my favorite for downloading android application despite having unlimited data sub on my android smartphone 'cos of it's speed and neat / simple design
2. http://www.4shared.com ==> This is the best and last option for me when it comes to android phone application download as it gives me complete free-will and option to enter the name of the application I need , 4shared already has an application for Google android , Nokia Symbian and host of others . All you need do is type the application name in the search form adding the extension at the very end eg. 2go.apk , skype.cab , anti-virus.sisx , opera mini.ipa (that is if you want to download crack / third party application for your iphone , ipad it uses the .ipa format ) , scan.jar etc .
3. http:/www.getjar.com => popular for android phone, android tabs, blackberry , iphone , ipad, Symbian S60v , windows mobile and nokia s40 application downloads . But my reason for not using getjar.com lately 'cos of the marketing scam they use  to now force us download bookmarks as an application which was the reason why I ditched them from my list
4. http://www.mobile9.com/ ==> also great for downloading application to your android phones using any third party browser like skyfire , opera mini , uc web and the likes
5. http://www.mobango.com/ ==> this is very much similar to getjar.com and can be used to download mobile phone application on almost all popular mobile phones operating system
6. http://www.wapdam.com => very much similar to waptrick.com above
7. http://www.toxicwap.com ==>> No matter how complicated toxic wap might seem to be in the beginning it is still one of my favorites for downloading from opera mini
8. http://www.sharemobile.ro  ==> If you must use sharemobile.ro   then do it with great discretion as most of the application there could be virus infected nevertheless great number of application could be downloaded from there using opera mini
9. http://www.crazy4mobilez.com ==> was using this site when I was still a nokia symbian s60v3 user but lately I discovers they now have great number of android os application