Searching for good application is time-consuming and annoying as well. Not all the applications are worth trying. That's why we made this article so that you don't have to spend a couple of hours searching and trying an app that has nothing special to offer you. WeFuel is a great app, and you will be very happy with its features. It is one of a kind application.
What is WeFuel?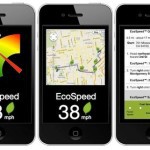 As we all know that in contemporary times the on-demand of fuel is reaching new heights. Thousands of automobiles are roaming around the roads. The inconvenience they have to face for finding fuel is quite blatant.
Every automobile driver wants fuel whenever he wants and wherever he wants, and this task is hard to do. They have to pump gas from self-service stations which can be quite painful for them.
The WeFuel App has been developed to solve all such problems and is looking to revolutionize the automobile and fuel industry. It is only available on the iOs right now, but the developers have promised to launch it on the Android too in the imminent future.
This app gives you the ability to order cost-effective fuel from any place you want and at any time, you feel like having your car refueled. It greatly enhances the convenience of the customer and provides a very friendly environment instead of standing in long lines.
How is WeFuel a game Changer?
The concept is so simple that you'll be regretting not to introduce it yourself. You can just download the App from the App store.
The App is very user-friendly and has been developed to increase the ease of the user. You can select certain choices according to your preferences such as fuel and payment options, and a WeFuel truck will deliver the fuel right to your house.
You don't have to worry about the quality of the fuel because the Transportation tanks have been endorsed by the department of transportation. This service is only just launching itself, so it is only available in Palo Alto and Menlo Park, but it promises to spread to the entire country in the imminent future.
The Co-founders of the App said that they were aware of the fact that the way people have been filling up gas from olden times hasn't changed; according to the latest tech news.
They wanted to bring innovation to this process, and the came up with the perfect and simple app to revolutionize the refueling industry forever. They said they have been requested by a lot of companies such as car sharing companies for to refuel and the customers are just going to grow with time.
The WeFuel App offers the most efficient and time-saving solution for everyday drivers at an affordable cost, which is calculated according to the latest cost of fuel. It ensures that you are not charged a cent more than necessary.
How will WeFuel help globally?
In the olden times, the method of fueling was downright painful. In crowded countries such as India and other where the traffic is too much, the predicaments faced by the public are too much.
They have to stand in long lines to get refueled, and some even have to wake up early in the morning and wait for hours before their turn comes up. In places like these the WeFuel App service will be very helpful and it also a great piece of tech.
Its application is not limited to any single country, though; it is useful in all the countries because fueling from self-service stations is certainly not that arrogant.
When the founders of this app did a survey of people who used this service, they got very positive reviews from them. People are encouraging the company to diversify their plans and offer their services globally.
It is very convenient for transportation services because it saves them a lot of money. It is because they can just refuel all their cars at a single place and they don't have to waste their fuel just to get some fuel. It also saves them a lot of time in the process and also increases their ease.
We live in a world of convenience, and if WeFuel has the capability to increase the comfort level of the customer, then it will be widely adopted. It is a revolutionary app and quite latest innovation.
It is a simple idea which has finally been executed, and it will change the whole map of the transportation business forever. It is safe to say that in recent times, and the news obtained it is the best app which has ever been designed because of its varied applications and ability as an game effective changer.
References
https://www.glozine.com/technology
https://www.fusecrunch.com/reviews
Credit: This article is credited to Katleen Brown, who is working as Communication Practitioner and Technocrat Expert Writer. You can connect with her on Google+, Pinterest, and Twitter.