Today, we will be reviewing xnSPY which is an app that you can install onto an Android device to monitor its activity, and because we love in-depth reviews, we thought it would be a nice idea to hear what the app is all about from its development team. So we contacted Joe Blake who is the Creative Marketing Head at XNSPY to tell us something about their surveillance app.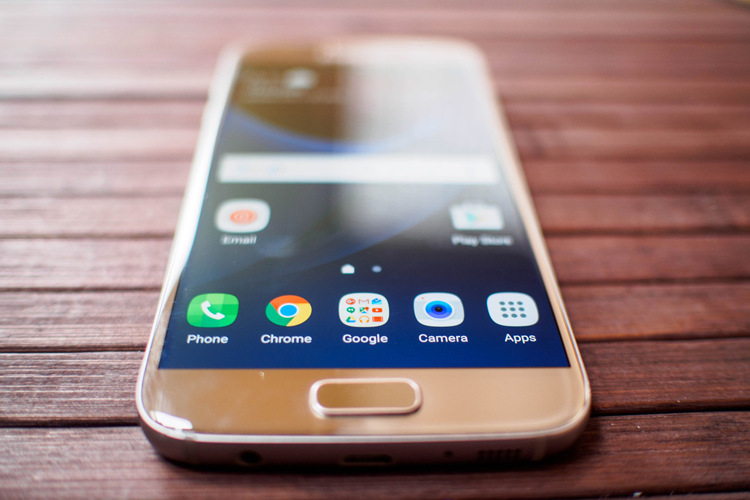 "XNSPY is an app that parents and employers can use to monitor smartphone activity of the people that concerns them. We believe that the app can help businesses through an additional layer of surveillance, and if used with other tools like CCTVs, can really make a major difference in overall security of a workplace. The app needs to be to be manually downloaded and installed onto an Android device before it can start with the monitoring part.", said Blake.
XNSPY—what is it?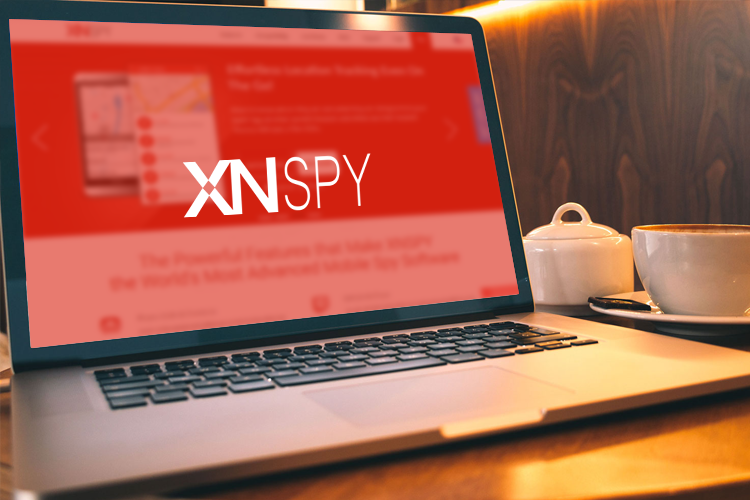 Basically, xnSPY is just an app, much like spyware, but rather have its distinctive legal status of a surveillance tool. To use it, you will be required to download the app onto the device you want to monitor. A physical access to the device is necessary for this purpose. Once installed, you will have access to every kind of phone log, emails, social media and location details of the target person.
Who are the target customers?
The app has three different potential customers: Parents, employees, and spouses. Parents can use this Android surveillance software to keep tabs on both online and offline activity of their kids, while employers can keep a check on the productivity on their employees by knowing the amount of time they are spending with their smartphones and tablets. Spouses also use this app for spying on their partners' social media, contacts, chats and shared multimedia.
What's the legal status of the app?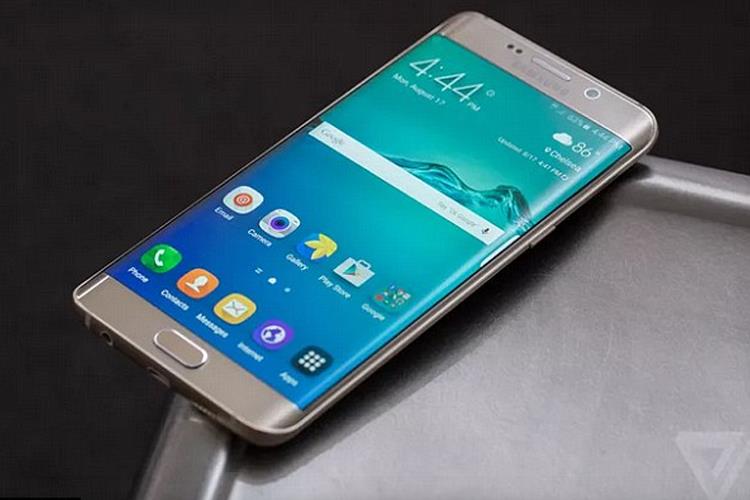 The app is 100 percent legal to use under U.S. statute, but the rules and regulations can vary depending on the state you are living in. However, there are a few preconditions that you have to follow to avoid any legal repercussions. They are:
•    You need to be the legal owner of the device you want to monitor.
•    You have to take the legal consent of the person who wish to monitor.
 While these prerequisites are easily to follow, still majority of the people are engaging in secretive spying activities, which is illegal, except for the case of parents monitoring smartphones of their minor kids.
What are the features?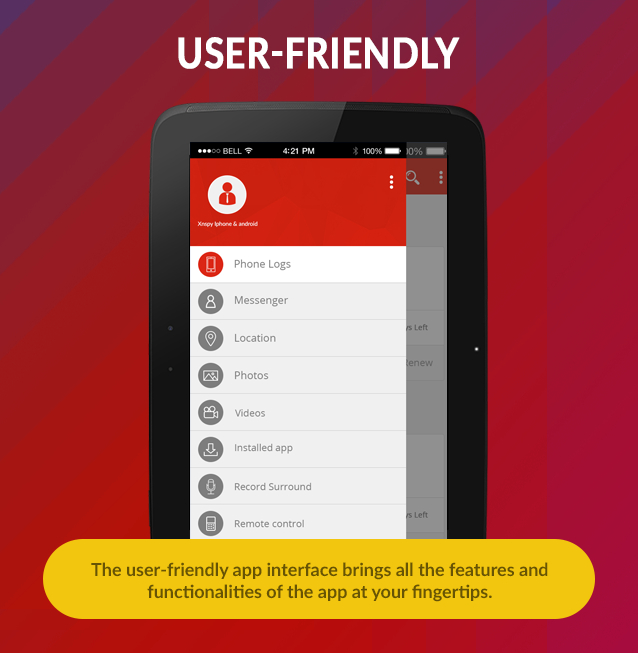 Because you need to install the app onto an Android device, it can virtually access very phone log, like photos, videos, social media activity. GPS location, and so on. However, we would still want you to take a look what you can do using this app.
•    Monitor all the basic phone logs like calls, SMS, emails, internet browsing history, calendar entries, etc.
•    Take control of a smartphone's microphone and record the surroundings.
•    Recode all the phone calls, incoming or outgoing.
•    Access media stored on a device, like photos, videos, and audio.
•    Access chats, multimedia and even shared location details from WhatsApp, Instagram, Facebook, Viber, Line, Skype, Kik, and Tinder.
•    Remotely manage activity on a device with features like remote device lock, data erase, and remote screenshot.
•    Monitor realtime location of your target with the GPS tracking.
•    Watchlist locations, words and contacts and get instant alerts for any related activity.
This isn't an exhaustive list of features of the app, if you want to learn more, you can visit the app's website.
How much does it cost?
If you have been thinking of using this app, here is a breakdown of how much it will cost you to subscribe to XNSPY's services:
 XNSPY Basic: Available from $8.33/month
XNSPY Premium: Available from $12.49/month
 With the basic package, you don't get the remote commands, real-time tracking and a few other features, so if you are thinking of trying this app, make your decision wisely.
Is Xnspy compatible with iPhone?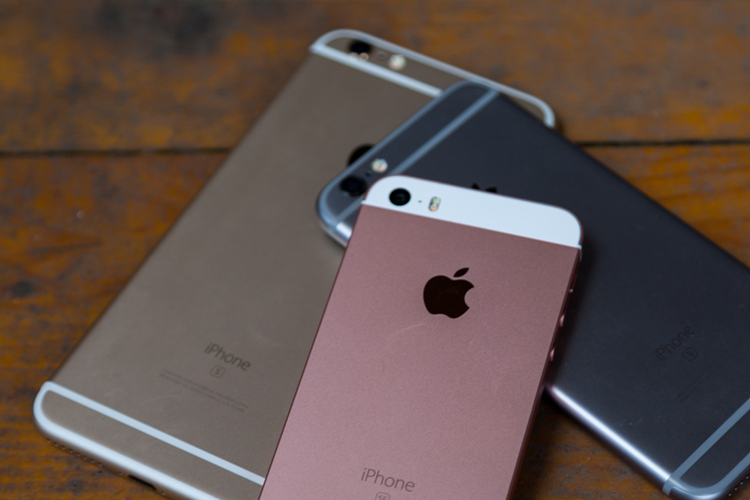 The app is compatible with all Android devices running Gingerbread 2.3 or higher. But if you want to monitor an iOS device, you are in luck, because XNSPY works on both mobile OS. Just make sure that the iOS version running on the target device is no less than iOS 6.0.
What's the future of Android surveillance software?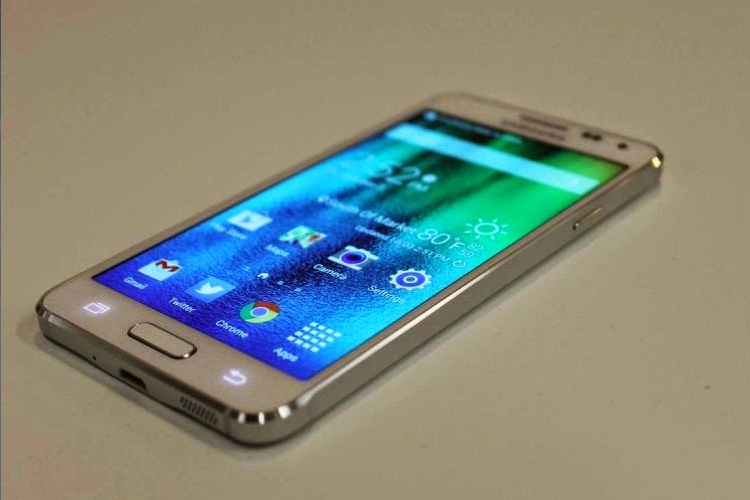 Mobile phone surveillance definitely has a future as one-third of the world web traffic is generated through cell phones. By the end of 2020, we can expect around 6.1 billion smartphone users, making the feasibility of mobile surveillance even better. However, there are many risks involved too if these apps become mainstream. XNSPY and its likes are already being used for secretively spying on others, and there is no way to make it stop. So get your facts straight before you use this app.
Have you ever used a smartphone monitoring app? Let us know what you think about it.