You Can Now Trade Anywhere and Anytime With The Convenience of Mobile Trade Apps!
In the world of modern technology and innovation, everything is now at your fingertips via smartphones. Thanks to the online mobile trade app, you can now trade with comfort from anywhere. These trading apps allow you to receive instant notifications and updates about the stock markets and trade effectively. It also helps you to manage all your trades in just a single click.
Let's explore the benefits of mobile trade apps and how they are evolving in the digital world.
1. Convenient Trading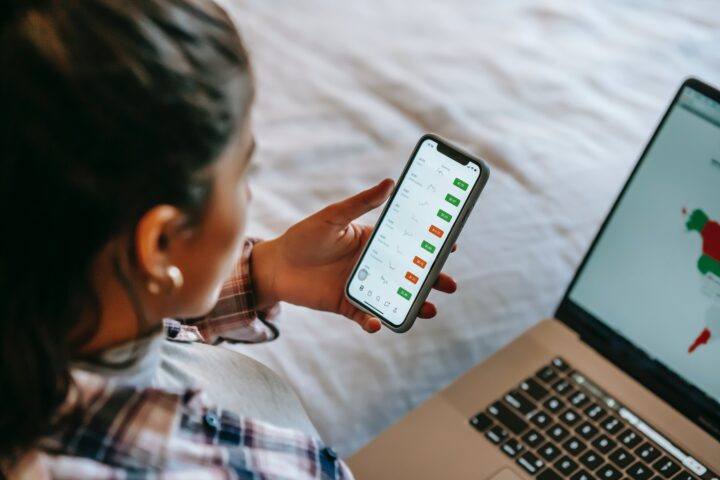 Online trading apps are highly convenient to use. There is no need to contact a broker to place orders. You can also open your demat and trading account online within a day without any hassle paperwork.
With only a mobile internet connection, you can execute trades, get the latest stock market updates, perform stock trading, and seize trading opportunities.
2. Real-time Access to Market Data
You can get real-time market data and news with the use of a trading app. You get live data on stocks, F&O, commodities, and currencies, all in a single place.
You can also track live information on any events linked to a specific stock or segment as well as monitor all your holdings and trades to check the overall performance.
3. Quick Execution of Trades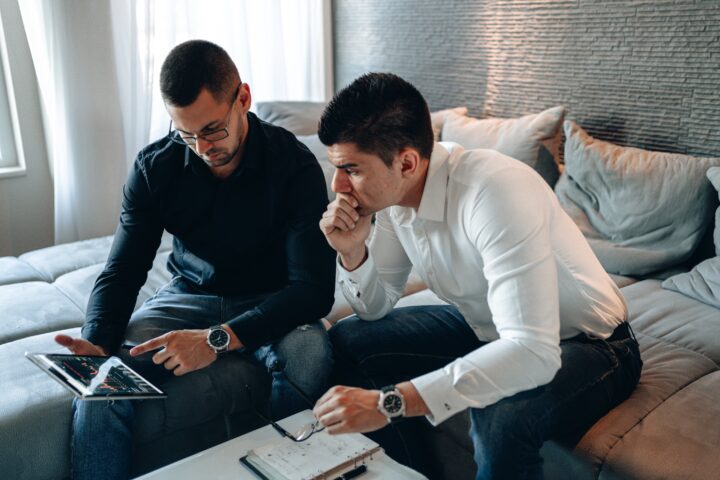 You can place your orders within seconds without worrying about any lags or delays. Mobile trade apps like Dhan are built with highly advanced technology that can execute your trades extremely fast.
These apps also provide a variety of online payment mechanisms that allow you to quickly transfer funds across accounts.
 4. Cost-Effective and Safeṭy
Since mobile trading apps undertake transactions directly without manual intervention, they are cost-effective. Also, using mobile apps eliminates the need for intermediaries in between, ultimately cutting costs.
Apart from this, trading apps are designed with a highly effective encrypted firewall to protect you from any fraud. So, there is no need to worry about the security and safety of your transactions and data.
5. Tools and Charts
Trading apps provide advanced tools like charts, indicators, and more to examine market patterns and the latest trends. You can use bar charts, candlestick charts, etc. to analyze a stock's performance.
Trading apps also allow you to customize the trading interface, analyze market movements, and include risk management tools to execute a profitable trade for all assets whether you are undertaking option trading or currency trading.
6. Multiple Trading Assets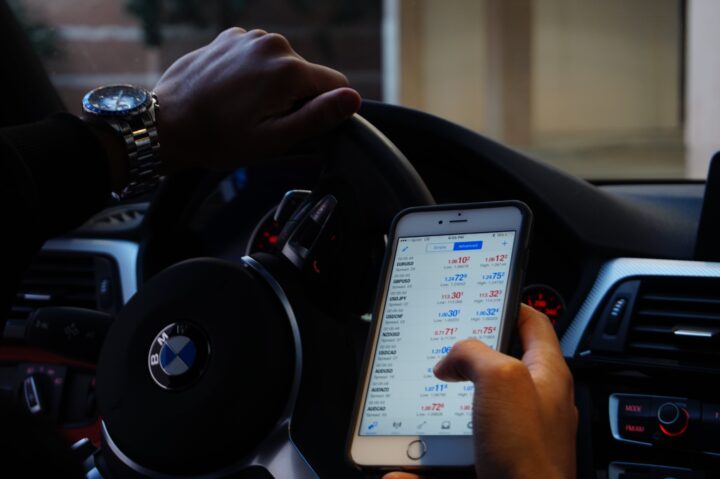 Mobile trade apps allow you to trade in multiple assets on a single screen. You can perform stock trading, commodity trading, or even get your hands on options and forex. Trading in multiple assets can help in maximizing returns.
You can explore different markets and identify opportunities to conduct trades and diversify your trading portfolio.
Final Thoughts
As mobile apps become more prevalent, trading becomes more efficient and profitable. Trading apps offer a wide range of tools and features that can help you make smart trading decisions along with a friendly user interface. All you need to do is open an account and get started on your journey.