Are you an addicted smartphone user? Like so so addicted to your phone? How about I tell you that you can solve that problem of not using your phone? Yea… I'M a good Samaritan you know. :) … Now.. let us get started…Ok, Meet NoPhone: The Nothing Phone That Does Absolutely Nothing. This means no Facebook, Twitter, Snapchat, WhatsApp, Instagram, emails, etc.
That's hell, I know but then this might just be the solution you have been waiting for. :D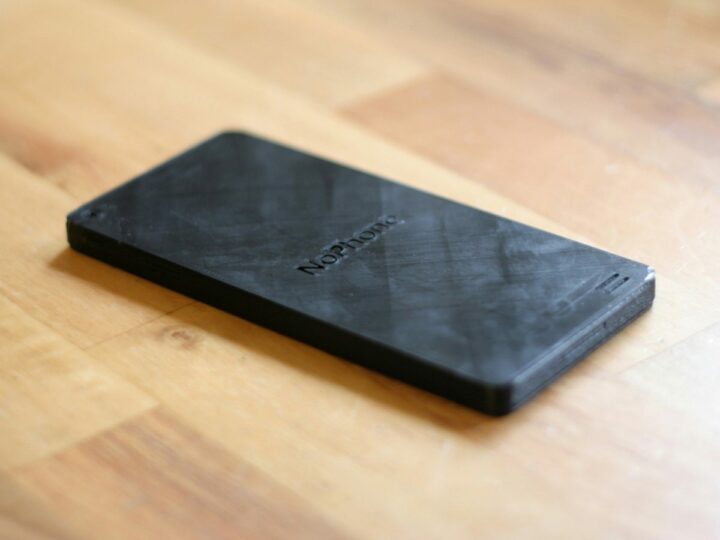 The product of a successful Kickstarter campaign, the NoPhone comes in three models. And as funny as the name implies, the NoPhone also comes in the same shape as the iPhone making you feel that you actually have a phone whereas there is nothing there. Now just in case, you are beginning to get pissed, the NoPhone actually does something, and yea, it helps minimize your use of the phone.
Thumps up to the founders I must confess. The image above should give you a glimpse of what you should be expecting just in case you are interested in getting the phone.
As reported by one of the founders of this great product, "NoPhone simulates the exact weight and dimensions of your most beloved gadget in order to alleviate any feelings of inadequacy generated by the absence of a real smartphone," Van Gould wrote in his personal webpage. Gould is the co-founder of the company behind the "device," also called Zero Phone.
The slab of this phone would be perfect for three categories of people which include:
Your loved one who already has everything
That person with extreme digital device envy or
Someone you'd just as soon never hear from again.
So far the phone has sold over 4000 units. Which shows people are really interested in this awesome product.
Over to you now, would you prefer the NoPhone as a gift? Let's hear your views on nothing phone in the comment section below.