When using an android phone, there are some basic things that you need to avoid to prevent it from having a software error or any hardware damage. An android phone is some worth a computer and should be treated as such. So in other to make your android phone last longer, avoid the doing the following things on it: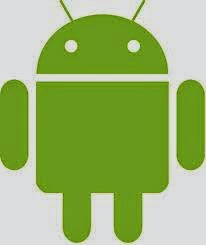 image credit:wikimedia.org
==> Charging and Using: If you charge your phone and use it at the same time, you weaken the battery thus with time to phone becomes more and more unreliable. When possible, switch off the phone when charging it. You can also leave it on, but do not use it while charging it
==> Removing the Battery Without Powering Off: Have you ever wondered why after using an Android phone for a while, it becomes slow and some-worth unresponsive? Well removing the battery from the phone without switching it off can cause some major damage to the OS causing it to be slow
==> Installing Untrusted Applications: This is also one of the major cause of data theft and android phone hacking. Before installing any app that is not from the store, be sure to check if the app is trusted. You can simply use Google search to check for reviews on that app or use the app verification system that is built into every android device. Once you open the app, it shows and option to verify and install.
==> Install an Anti-Virus: This is a sure way to keep the bad apps, malwares and virus out of your phone. In other to be completely secure, I recommend you buy the pro version of NetQin.
==> Use Only Recommended Battery: A friend of mine was telling me about a golden battery for the Samsung Galaxy s4 that has up to 5000mAh and last up to 12 hours on continues browsing. I decided to get this battery for my phone. I noticed that the phone started becoming unusually hot and tends to trip off every now and then. Try and avoid such batteries, they could cause permanent damage to your android smartphone.
Have Any Tips?
Do you have any tip for android smartphone users? Use the comment box to share. Do not forget to hit the like and share button