Today I bring to you the Official Android ADB (USB Support) Drivers Download Link for all android phone and Devices. I didn't miss any popular brand or even the newest android phone manufacturer in this comprehensive list.
For some reasons you might need connect your android phone, tab and/or phablet to a computer. Without proper ADB drivers you can't do any advance stuff on it from the PC other than normal file transfer.
ADB drivers is what enables you to root, recover data, backup files, sync and several other advance stuff on any android devices.
ADB (Android Debug Bridge) Drivers could as well be regarded as USB support driver for android phone and devices. You must enable USB Debugging on your phone/device for it to be recognized on PC after installing proper ADB drivers.
How to Enable USB Debugging on Android
You can enable USB debugging on any android phone or devices by going to ==>Settings ==> Applications ==> Development ==> USB debugging (for older Operating systems (OS)).
or
Settings ==>Developer options ==> "USB debugging" (for newer operating Systems (OS)).
Official Link to Download ADB Drivers for any Android Device
In this section, I'll be sharing with you, the official download link for ADB drivers and USB support suite for Android phones, phablets, tablets and android-powered PDA(s).
Once the correct driver is properly installed, you will able to use Android tools and utility software such as 1click root apps and Moborobo Android PC suit that lets you manage all types of android devices from your computer.
Samsung ==> http://www.samsung.com/africa_en/support/usefulsoftware/KIES/ or http://developer.samsung.com/android/tools-sdks/Samsung-Andorid-USB-Driver-for-Windows
Gionee ==> http://gionee.co.in/oldsite/Download/GN_MTK_USBDriver(Factory)_V1.1.0_1.rar
Huawei ==> http://consumer.huawei.com/en/support/downloads/
HTC ==> http://dl4.htc.com/managed-assets/support/software/htc-sync/setup_3.2.21.exe
Motorola ==> http://developer.motorola.com/tools/usb_drivers/handset_usb_driver/Motorola_End_User_Driver_Installation_5.9.0_32bit.msi
 Amazon ==> http://d.qimada.com/opt/driver/adbdrivers-amazon.exe
ZTE ==> http://support.zte.com.cn/support/news/NewsDetail.aspx?newsId=1000442 or http://support.zte.com.cn/support/uploads/ZTE_Android%20USB_Driver_For_Microsoft_PC.rar
 Acer ==> http://global-download.acer.com/GDFiles/Driver/USB/USB_Acer_1.0_Vistax64Vistax86XPx86W7x86W7x64_A.zip?acerid=634788948500293966
Asus ==> http://dlcdnet.asus.com/pub/ASUS/Mobile_Phone/PadFone/ASUS_Android_USB_drivers_for_Windows_20120209.rar
Infinix ==> http://online.mediatek.com/Public%20Documents/MTK_Android_USB_Driver.zip
 Foxconn = http://drivers.cmcs.com.tw/drivers.zip
LG Android = http://www.lg.com/us/support/mobile-support
Fujitsu = http://spf.fmworld.net/fujitsu/c/develop/sp/android/
Tecno Android = http://pdanet.co/a/ (a universal android ADB drivers installer)
Google Android Nexus series = http://dl.google.com/android/installer_r20.0.3-windows.exe
Hisense = http://app.hismarttv.com/dss/resourcecontent.do?method=downloadResource&resourceId=16&fileUrl=hisenseDriver.rar
Nokia Android = http://tools.nokia.com/nokia-x/repository/nokia_x_usb_driver.zip or http://nds1.webapps.microsoft.com/Nokia_Connectivity_Cable_Driver/Nokia_Connectivity_Cable_Driver.exe
 Lenovo = http://developer.lenovomm.com/developer/driverprogram.jsp
Meizu = http://res.meizu.com/resources/www/file/M9_driver_for_xp.rar
KT Tech = http://www.kttech.co.kr/cscenter/download05.asp
CoolPad = http://download.yulong.com/DOWNLOAD_INFO/20120806164756541(2).rar
OPPO = http://fs.oppo.com/3/userdisk/software/20129/20120921160016onA7egYg8Z.rar
Pantech = http://www.isky.co.kr/cs/software/software.sky?fromUrl=index
Pegatron = http://www.pegatroncorp.com/download/New_Duke_PC_Driver_0705.zip
Sharp = http://sharp-world.com/products/smartphone/fxplus/Windows_USBDriver_FXPlus.zip
 Sony = http://www-support-downloads.sonymobile.com/Software%20Downloads/PC%20Companion/Sony%20PC%20Companion_2.10.094_Web.exe
 Xiaomi = http://bigota.d.miui.com/tools/xiaomi_usb_driver.rar
InnJoo = http://www.innjoo.com/Support/downloads
Wiko = http://support.wikomobile.com/kernel/WIKO_Android_USB_Driver.zip
Universal ADB Drivers (USB Support) Solutions
If your device manufacturer isn't listed above, it means that there isn't any official resource repository for your current phone manufacture, hence a need for an all_in_one solution.
This universal solutions will enable you to install ADB and Fastboot drivers to have full USB support for any phone or device. Just follow any of the links below to download a universal android USB driver for your phone.
http://adbdriver.com/downloads/
http://pdanet.co/a/
http://www.mediafire.com/download/3vqvpjthgfvdvgb/ADB-Driver-v1.4.3.zip
Installing ADB Drivers via Windows Driver Update Tool
This section would come in very handy for stubborn devices or phones with a highly modified system. Use this only when the other recommended solution fails to drive your android device.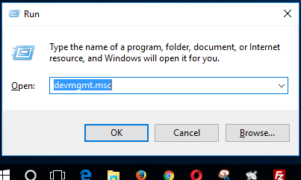 Enable USB debugging for your device (using the tips at the first page)
Connect it to the computer via the USB cable and
Launch the device manager by ==> pressing windows logo+R ==> type devmgmt.msc in the dialog box ==> hit enter or OK and wait for the next window to open fully
Locate your new device (usually marked with the warning yellow triangular sign or question mark close to it) from the drivers list and right click on it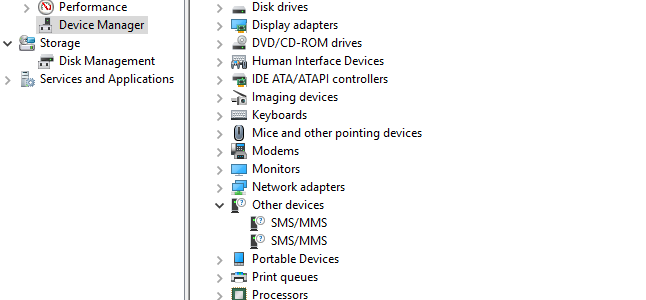 Select the Update Driver Software option and pick the option to search automatically for updated driver.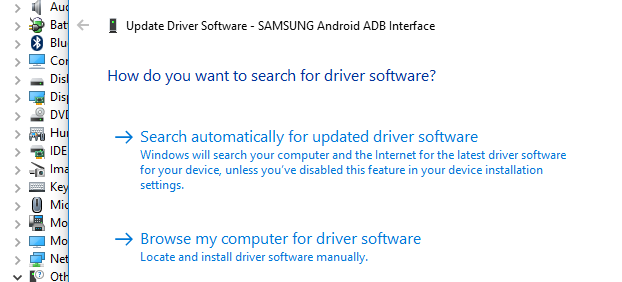 If after the automatic search, you aren't still successful with the ADB interface install, leave your phone still connected to the PC and install the driver easy software (free edition).
Use the driver easy software to download an exact match driver for your device, extract it to a folder on the desktop and
return back to the Update Driver Software window and then select the Browse my computer for driver software option and complete by locating the folder where the ADB driver content is extracted to.
Still looking for a driver?
Tell us about the device manufacture and model using the reply button below.
Update!

This post was updated to solve some concerns regarding automated solutions for driving hardware and devices. Some other useful software and app/tools for installing Android ADB drivers automatically were also highlighted.