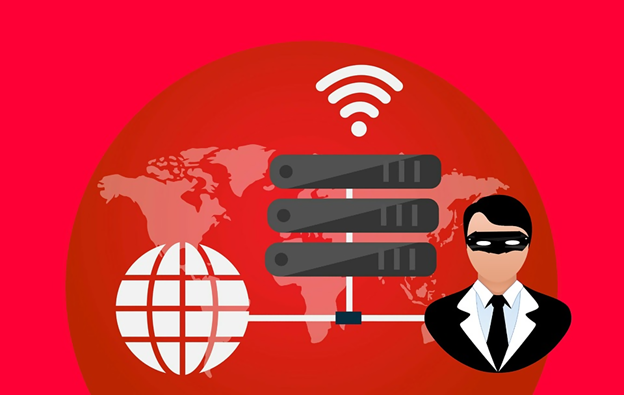 There are lots of reasons to get the best dedicated private proxies for your day-to-day uses. You might be someone who loves surfing the web without being detected (by location trackers, spy programs, or prying eyes) and thereby looking to get proxies.
Or, perhaps you plan to do some serious web scraping, and you know very well that you'll need proxies to secure yourself. Some people also use dedicated private proxies to get past geolocation restrictions.
Well, regardless of the reason, it's a no-brainer that you want the best available proxies as they make the entire process seamless.
Today, we're presenting you some pro tips to consider before getting the best proxies. Once you get to the bottom of this article, you'll be able to get down to business with your proxies in no time.
Dedicated Private Proxies: A Brief Description
Dedicated proxies are completely private, meaning you're the only one having the IP address, and therefore you won't be responsible for other people's actions.
Since you get all the bandwidth to yourself, these are some of the fastest of the proxies out there. You can use them for pretty much anything you need, which makes dedicated private proxies a bang for the buck!
Dedicated proxies are best when it comes to account use as the proxy never changes (well, unless you want the proxies to change). They can also be helpful for freelancers, streamers, and anyone who requires top-notch security and speed.
That said, below are five things you should know to get the best dedicated private proxies for your needs.
#1: Check the Speed
Speed is crucial when you use proxies. You wouldn't want to be stuck with a slow connection. Sadly, however, some proxy providers limit the speed and the threads you're allowed to use.
Also, if you're using too much, chances are they might even throttle the bandwidth. Consider reading the fine print to ensure you go with a provider that doesn't limit your connection speed.
Remember, if you're looking to have the best overall experience, you'll want unmetered bandwidth and fast speeds. Otherwise, you'll have to make do with plenty of lag when trying to do something online.
#2: Keep An Eye Out for Subnet Diversity
You use proxies so that you can stay anonymous when online. But unfortunately, some proxy service providers don't offer subnet diversity, which can make it extremely difficult for you to remain anonymous while browsing the web.
When proxies share the same subnet, it becomes harder to fly under the radar. The reason behind this is that you'll be making all your requests from the same subnet. In fact, you might even get shut down for that.
Choose a provider that offers various subnets.
Remember, the more diverse your dedicated private proxies are, the easier it will be to use the internet without grabbing people's attention. You can then go online with no worries, even if you have to make a lot of requests.
#3: Consider the Region
You can get private proxies that are located in a variety of different places across the world. The location you pick will highly impact your experience.
Some countries, however, are considered to be high risk. These are the places associated with mostly spam and scams. If you send a ton of requests with a proxy which traces back to a high-risk area, odds are you might end up getting banned.
The website assumes it's under attack and blocks your IP, meaning you'll have to change your IP address to access the site. And it won't be long before the website catches on a second time. So, you'll have no choice but to continue this process until your "task" is complete.
As you can see, that doesn't sound like a lot of fun.
Therefore, we suggest you avoid this particular issue by choosing private dedicated proxies in a trusted location. For example, US proxies are a great option. But that doesn't mean you can't go with another country; just make sure it's a trusted one.
#4: Check Compatibility with Different Tools
There's a possibility you will want to use some tools with your private proxies. While some proxies don't work with tools, others only work with a few popular titles.
Choose proxies that support a large variety of tools like Xrumer, SCrapeBox, etc. so there's nothing to worry about when you have important things to do using proxies. This will save you a lot of pain and stress down the road.
#5: Ensure the Company Offers Quality Support
You can get your necessary information and set up your dedicated private proxies without any hassle. At the same time, you'd want to get proxies from a vendor who offers the best support.
If you do a little research, you'll notice that the best proxies, in fact, come from providers that offer top-tier customer support. That's because these companies understand the value of having loyal customers and are more than happy to help them. They're proud of the services they provide and want to make sure their customers are getting the most out of the proxies.
There is a good chance you won't ever require their help, but it's still nice to have the support staff at your disposal when you do. If you're having problems setting up a tool, you can simply contact your provider, and they'll walk you through it, making the whole process much more convenient.
Wrapping Up
Choosing the right dedicated private proxies is not that hard of a job. You just have to do your homework, and once you find a suitable vendor, you can use their proxies to browse the web, scrape data, stream Netflix, and do so much more!
If you face any issue, you can always contact the support team for help, and that's one of the most significant advantages of choosing a provider that offers some of the top proxies around.
Did you find this article helpful? Share your thoughts and suggestions with us in the comments below.