Recently, there have been lots of complaints from users of Yahoo mail services. These complaints are mostly a result of the various security hardening implemented by Yahoo. Users visiting from new mobile and/or insecure/untrusted locations are usually greeted with captcha or other security verification types.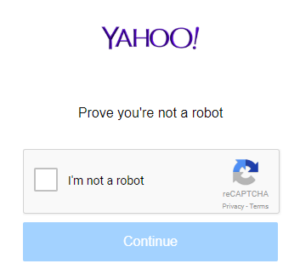 In worst cases, users visiting with dynamic IP addresses from most countries are logged out intermittently. These and many more can be stopped with any of these Yahoo mail proxies and/or proxy alternatives.
Top Best Yahoo Mail Proxies and Proxy Alternatives
Since our primary concern is – solving these challenges; we aren't going to limit the content to only proxies, but the best methods for getting into Yahoo services securely.
We will start with Yahoo mail proxies and then proxy directories, Web proxies, top free VPNs, and email messaging clients.
In all, this section will come in handy for those looking out for free Yahoo mail proxies, means to overcome Yahoo account login challenges, government censorship and/or ISP restrictions.
Top Free Directories for Yahoo Mail Proxies
Even though we'll not recommend this option for most users, it is the most popular solution for internet geeks. Users with a difficult device or from a restricted location can get into Yahoo services with any of these free proxies.
Since free proxies are updated from time to time; We aren't going to post some free proxy addresses that'll get blocked in no time, but rather give you the best sources for frequently updated proxies.
To get a free proxy to use with Yahoo mail or any other service: Simply visit any of the addresses below and copy your favorite proxy address to your default browser.
https://www.us-proxy.org (for free US proxies that are regularly updated).
https://www.proxydocker.com (for top free proxies from the US, UK, Brazil, etc.).
For Mozilla Firefox: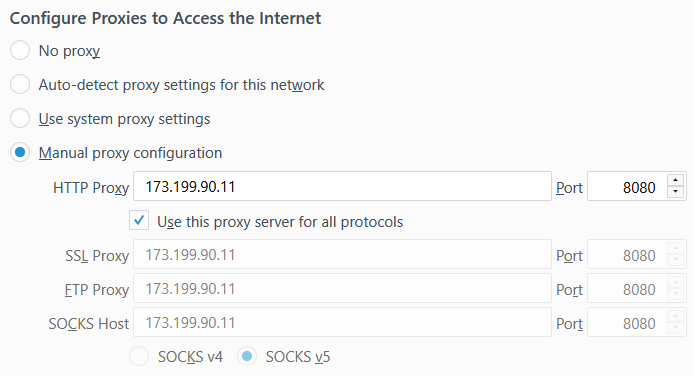 Launch the browser and click on Menu (the 3 horizontal lines from the top right section).
Locate Options and click on it.
Scroll down to where you have Network Proxy and click on Settings.
Enter the Proxy IP address and port you've collected above (e.g., 173.199.90.11 || 8080).
Tick the Use this proxy server for all protocols and click OK to exit.
That's all. Your browser would start loading from the country with the chosen proxy server.
Use this same template to set up a proxy server for other internet browsers other than Mozilla Firefox.
Top Free Web proxies to Get into Yahoo Services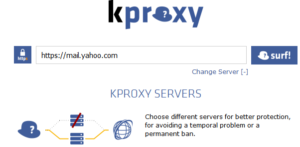 Are you having challenges with getting into Yahoo mail from a blocked location or a difficult device? Well, it is a common challenge to those traveling outside the state or using an unrecognized device.
These free web proxies would let you bypass such restrictions, enter the captcha correctly, prevent ISP ban, and/or watch your favorite videos without any restriction.
https://www.kproxy.com (a great option for Glo, 9mobile, Mtn, Airtel, Etisalat, and other ISPs that change their network-assigned IP addresses often).
https://www.zalmos.com (another solid web proxy option for Yahoo services).
https://www.my-proxy.com (a decent option for most persons).
Top Free Yahoo Mail Proxy Alternatives (VPNs)
If you are looking for a more solid, secure, and permanent solution, then VPN is the answer. This is because you can keep up with a particular country, city, IP address, or location with VPN services.
Most free VPNs are limited by bandwidth, while some let you surf for as long as you wish. They'll come in handy for those going to vacation in China, Iran, Russia, Nigeria, Pakistan, and other countries with restrictions and/or poor cyber-reputation.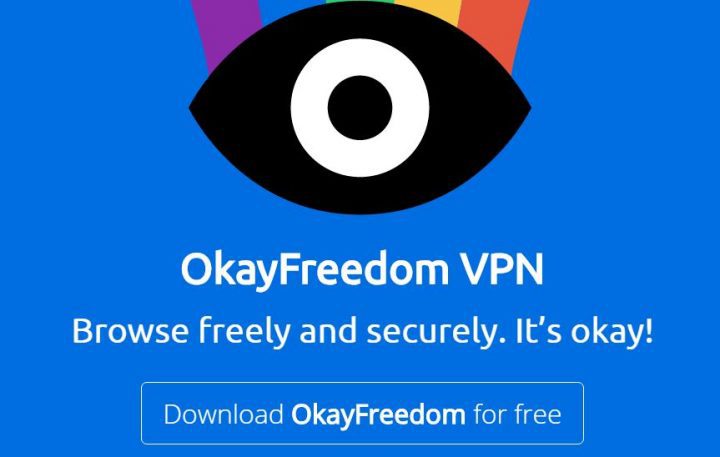 Although we've given an exhaustive list of 25 FREE VPN SERVICES in our earlier publication, we'll like to reiterate the best option for yahoo services. They normally work 'out of the box' without the need to alter the browser's settings, as seen in the Yahoo mail proxies section above.
They are:
Proton
Betternet
hide.me
SecurityKiss
Note: For smartphones, tablets, and PDAs, ==> simply search for these free VPNs in your apps-store, download, and use them to get into Yahoo services w/o restrictions. A full download link for the PC/Mac version is provided in the free VPN list post linked above.
Top Free Email Messaging Clients
Since most of these challenges are from mobile, I usually advise users to go with the built-in email messaging client. Android, iOS, Windows mobile (WP), and most feature phones do come with a built-in email communication client.
For Android, simply locate the Mail icon or go from ==> settings ==> accounts, for older devices. Apple iOS users can do this from settings ==> Accounts & Passwords ==> Add account ==>Yahoo.
It is a similar procedure for other mobile devices. In fact, we created a guide on how to use Google Mail Fetcher for managing multiple email addresses.
For PC/Mac users, you can use any of these popular free email communication clients. They all work with free VPN services (when active) and can help keep your real location private when on transit, on public Wi-Fi, or in countries with censorship/restrictions.
Microsoft Outlook (default for PC) or Mail app (default for Mac OS X).
MailSpring (getmailspring.com)
eM Client (emclient.com)
Possible Challenges
While we have discussed in detail the best methods to solve Yahoo mail login challenges, we'll like to treat some issues that can arise from using these solutions.
For Yahoo mail proxies, the best one to use is the one that's nearest to your last login location/city. This would help reduce the possibility of triggering Yahoo login security checks.
For VPNs from a completely new address, you might be asked to verify a code that'll be sent to your secondary email address or phone number. It is important to have these handy when trying to log in from a completely new address.
Also, have the answers to your security questions as they'll be required for most countries. The closest solution to fixing the annoying 12 hrs login restriction to those that forgot the answer to their security question is to Login from your last location or mobile device.
Note: Account login is restricted for some hours only when you wrongly guess the answer to your security question many times.
Wrap Up:
These are the most solid options for those looking out for means to overcome Yahoo account login challenges, censorship and/or ISP restrictions.
Have you ever been in a situation where you need free Yahoo mail proxies or other solutions we didn't cover in this guide? Please do share with us in the comments section below.