We have reached an era where most of the stuffs we stress ourselves on, can be gotten online with just a few clicks. Starting from getting your homemade products done, down to employing staffs for your startup and then buying and selling materials online, it is obvious that technology is doing more good and easing us from so many stress.
Anyone who must have gotten his/herself involved in a building project would know how stressful it is when getting local/foreign made materials for your building project and that is one problem a Nigerian based Startup Company is trying to solve, Jiji.NG.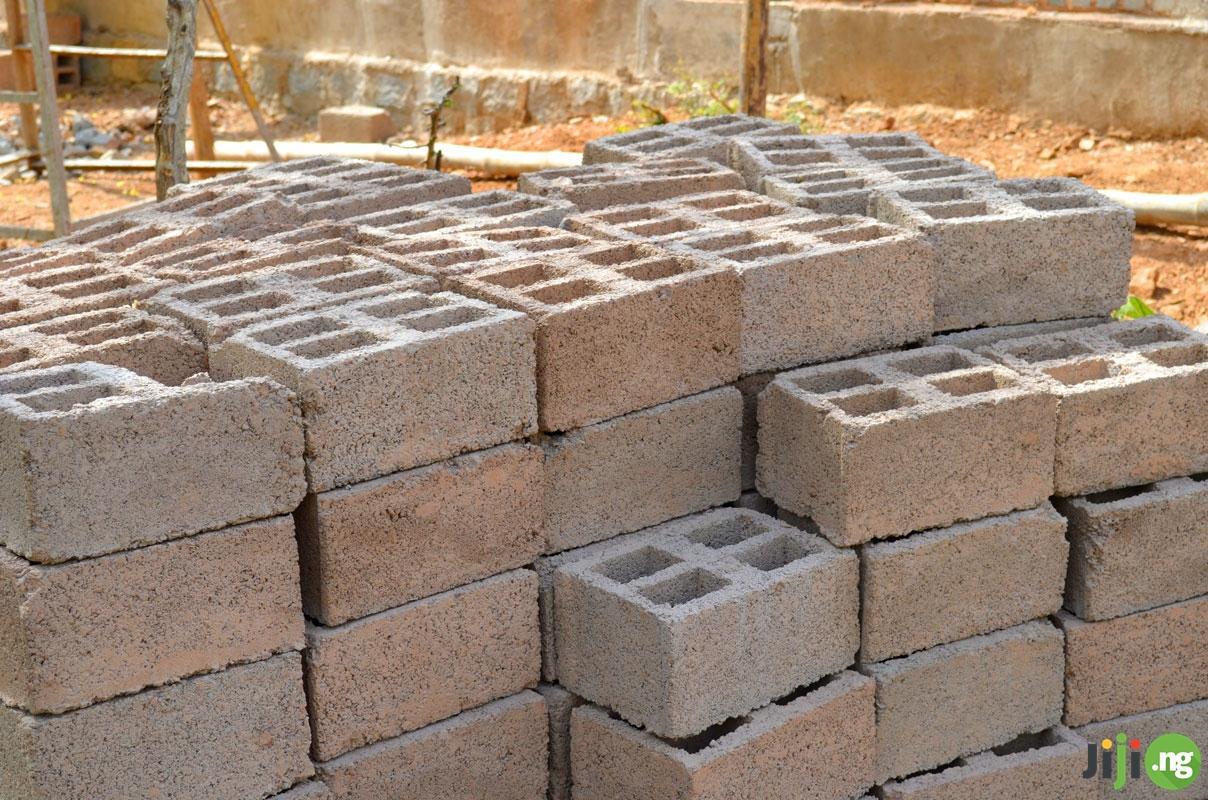 You probably must have come across this site which makes it easy for real buyers to meet with real sellers but just in case my guess isn't right;
Jiji is the biggest Nigerian classifieds website, which means it is a universal shopping spot, where you can easily find and get absolutely everything you may need. It is a shopping spot that lets you save a lot of time and money. There is no need to visit various stores, for you can open several ads in different tabs and compare the items straight away.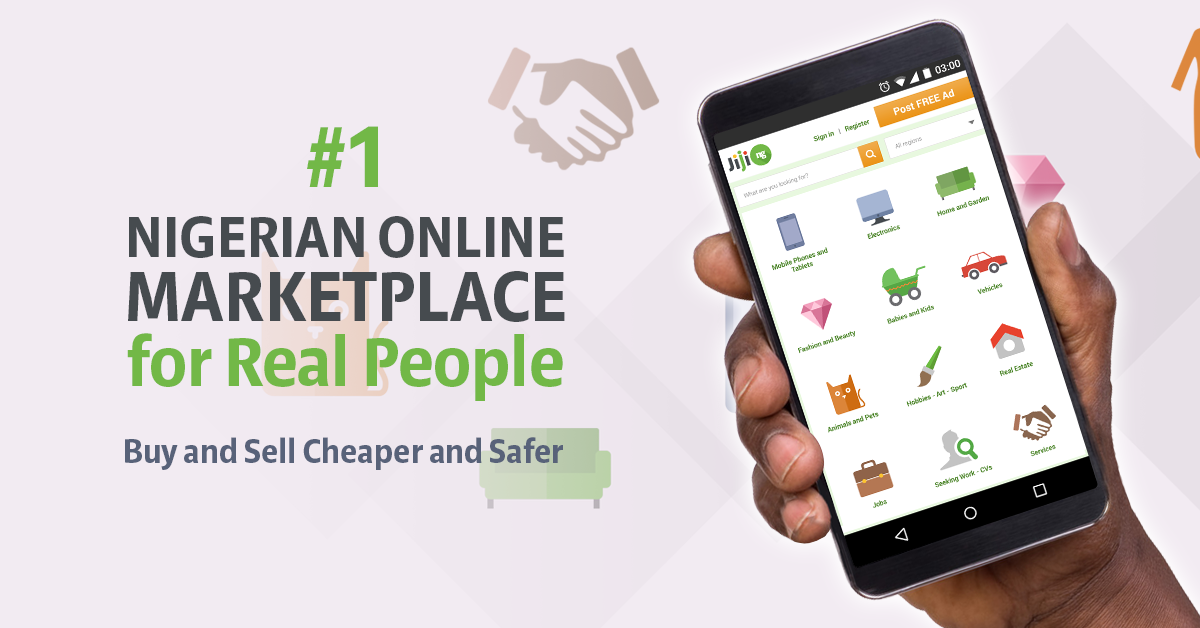 Jiji reminds a market where people can easily buy and sell different stuff. Though items here are represented by ads and counters are virtual, it still works as an ordinary market, which learned how to use the opportunities created by a new domain. Now everyone can become a seller by simply posting an ad for free, and this ad will be accessible all over the country. And now imagine how a number of potential buyers is going to increase.
With Over 10,000,000 monthly users, JiJi.NG should be your sure bet when it comes to getting goods at a cheaper and safer rate.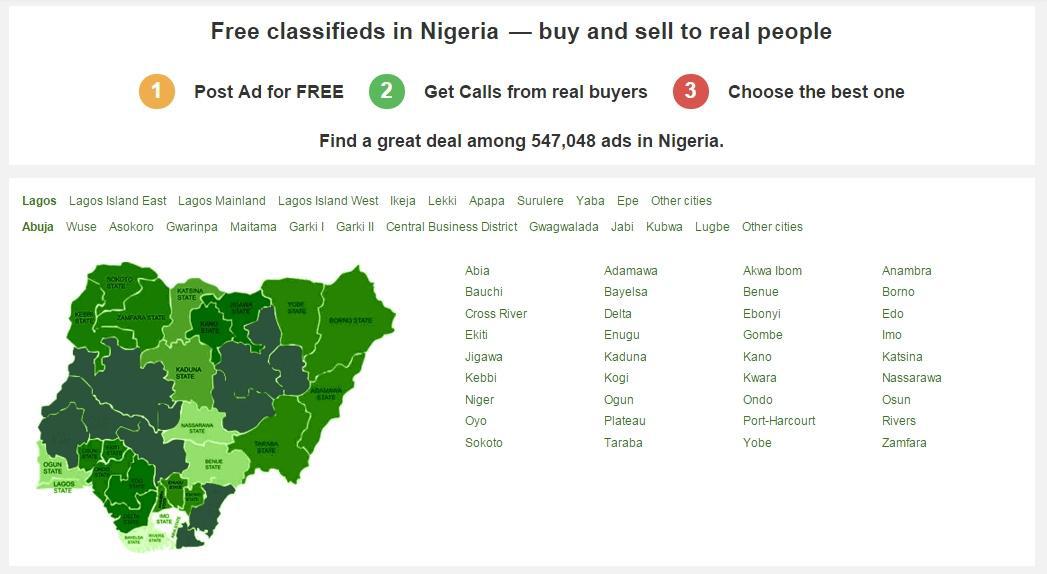 One more thing you should know is that Jiji is not a web store and it doesn't sell things. It is a platform that allows people to sell and provides the appropriate conditions for this. It checks all new users, verifying them and checking all data for validity. As a result, you can be always sure that you deal only with real people and all communication is direct.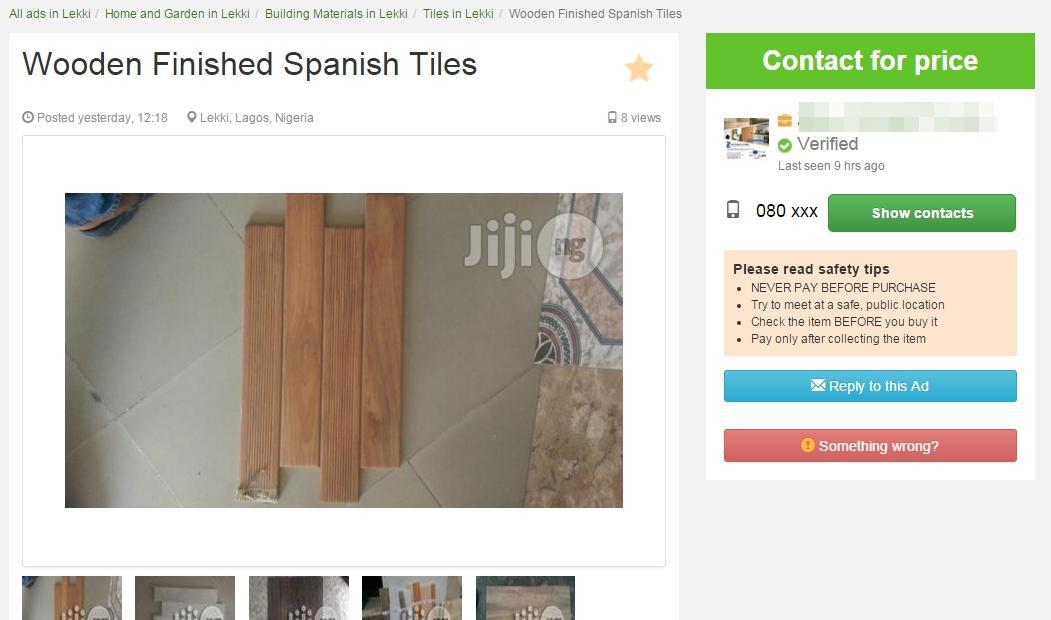 The image above obviously tells us that JIJI.NG verifies all users on her site whether buying or selling which makes it even more secure to purchase any goods that gets your interest.
How to Buy Building Materials on JIJI.NG
When getting materials ready for your house, you obviously would like to join building materials as they are the key instruments to achieve that feat and with the Jiji.ng platform, you can purchase building materials by:
Going to The Building materials tab
Actually you can search for other relevant goods you might like on the site by typing a keyword on the searching line
Order for the material you like and that is it, very easy.
If you have decided to completely change everything you can start scanning the complete list of things. There are also different tags and filters, which will let you put in the list only the things you need. By the way, you can choose the city, where buying materials will be the most convenient.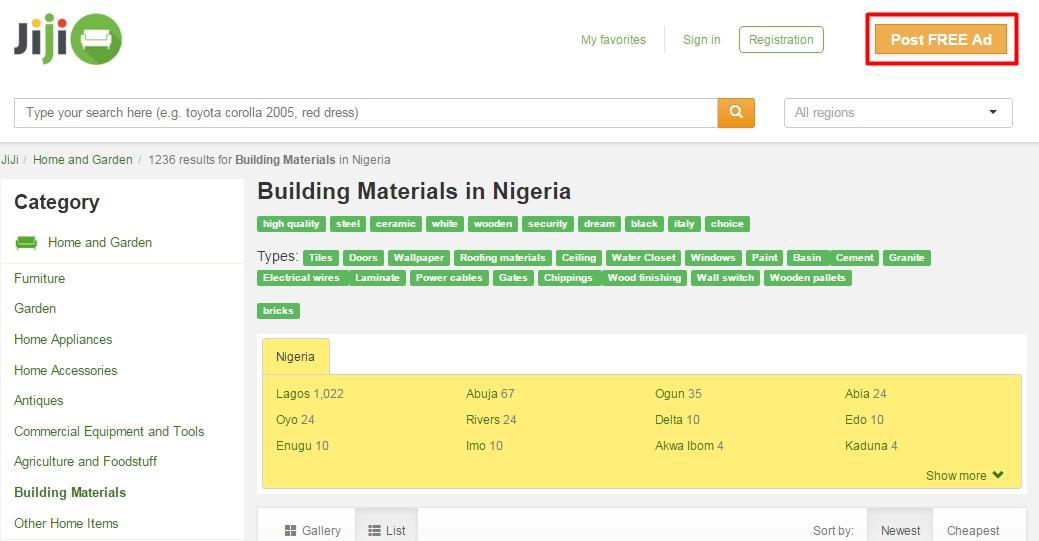 With over 530,000 active ads and more than 10,000,000 monthly visitors, Jiji.NG have proven to us that they know everything about users'convenience. SO the next time you might be working on your next building project, i advise you buy from Jiji.NG.