In a world where social media is king and texting has taken over, is email still relevant? The answer is yes and no. On one hand, email probably isn't how you're going to reach out to your friend to see if they want to grab dinner or how you'd choose to wish a family member a happy birthday—but at the same time, in the professional sphere, email is still largely the preferred form of communication. Why? Well, for starters, it's quick, it's easy, and it's cost-effective. But chances are, you aren't using email to its fullest potential.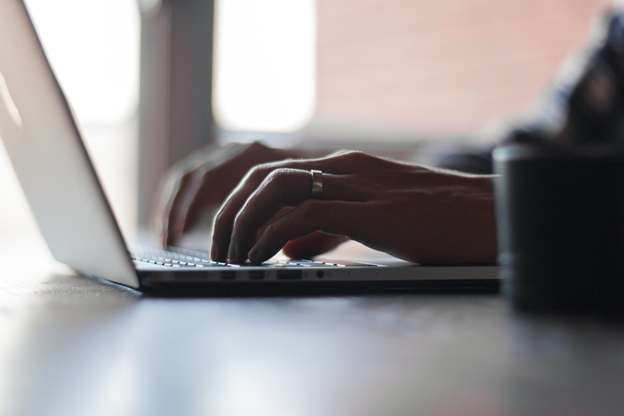 If email is an art form, then the cold email is one of its most advanced mediums. And while it's true that cold email can be very effective, that's only if it's done right. Keep reading to find out how you can use cold email to take your small business to the next level.
Elements of a Successful Cold Email Campaign
There are a few different things that go into making a cold email work, and if you want to get a reply from your recipient, you usually have to nail all of these moving parts. These are three major elements of your email that you'll want to think long and hard about:
Choosing the Right Recipient
When it comes to business outreach, it all starts here—the person you're reaching out to. Are they in the right field? Are they affiliated with a credible company? Can you find any evidence that they value networking? Do you have any shared connections that you can use as a segway? These are all important questions to ask yourself when deciding who your recipient should be.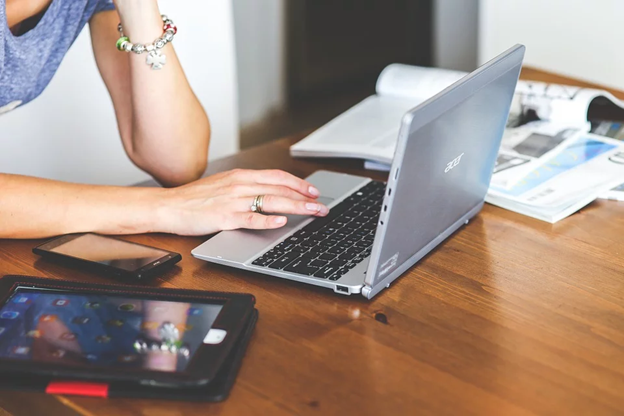 Social media like LinkedIn can be especially helpful when trying to build an email list: It breaks down key professional information and might even show that you know someone in common!
Writing the Perfect Subject Line
You might be thinking that the subject line is one of the less crucial aspects of a cold email because it's not actually part of the email, right? In reality, however, the subject line can be what determines whether your recipient opens your message or sends it straight to the trash.
An effective email subject line will be short, clear-cut, and attention-grabbing. (But be careful to avoid coming across as spam!)
Writing a Dynamic (But Appropriate) Message
Like the subject line, the body of your email should be brief, straightforward, and engaging. That being said, don't forget that this is business-related correspondence, so you'll want to keep the tone friendly but also polite and professional.
You'll also want to avoid writing too much, but at the same time, be sure to include all of the critical details: who you are, why you're writing, and what you have to offer them. (Notice that we didn't say what you want—you don't want to start off this relationship by making demands.)
At the end of your email, remember to outline a direct call to action for your recipient so that they're sure what steps you're looking for them to take after opening your email.
Cold Email Tips & Tricks
You're going to want the final draft of your email to seem natural and effortless—but, unfortunately, the process behind writing this seemingly carefree message is going to require time, effort, and endless backspacing. That being said, there are a few tricks that you can use to make things a little easier on yourself and increase your odds of getting a response.
1. Use Your Email Signature to Your Advantage.
How you sign your emails say a lot about you—or rather, it can show/tell if you know what you're really doing. Use your email signature to build credibility by including your title, your company, how to get in contact with you, and making it look professional. (Basically, it should be a digital, streamlined version of your business card!)
2. Include all the details.
It's fine to follow a template when drafting a cold email, but you don't want it to be obvious that you've done so. How do you avoid this? Include details in your email that show you've done your research and have written a personalized message specifically for this person. This can mean referencing a recent accomplishment, dropping the name of a shared connection, or including a personal tie-in to their company.
3. Follow Up.
If you don't hear back from the person, don't be afraid to follow up! That being said, you don't want to harass them or blow up their inbox, so if you don't hear back from them after sending a second message, you probably shouldn't continue emailing them—at least not until you have something new to offer.
Don't Underestimate the Power of Email
Email might not be the newest form of communication, but it's still one of the most popular, especially in the workplace. If you're a small business owner who's looking to build your brand and expand your customer base, don't make the mistake of overlooking email as a means of outreach.
Don't get us wrong—there's a lot of hard work that goes into a successful cold email, but at the end of the day, it's still a smart tactic that can make a big difference in the growth of startups and small businesses.