The CF – Citation Flow of a URL or website is now one of the most significant factors that are being checked by advertisers and digital marketers before deciding to get a backlink from a particular site or URL. Also, CF is one of the prevalent ranking factors that's rumored to be considered by Google, Bing, and other search engines. This makes it very important that you increase your website's CF rating as a digital marketer.
Citation Flow (CF), however, works hand in hand with Trust Flow (TF), although, most digital marketers and advertisers pay more attention to CF than TF. This article is specially crafted for digital marketers as per how they can increase their blog or website's Citation Flow (CF).
CF Meaning for Bloggers and Digital Marketers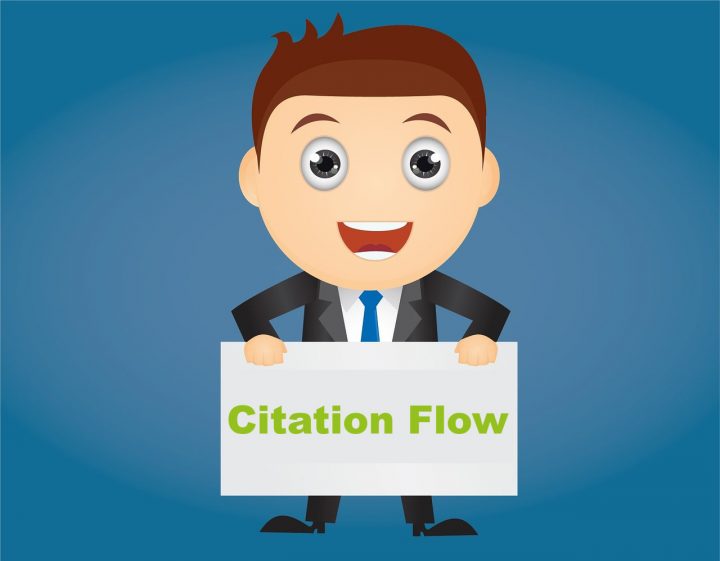 Every digital marketer would surely pay attention to any algorithm or practice that will keep him ahead of his competitors, as well as grab more clients. When your link has a high CF rating, it surely will attract many clients and present you with many profitable proposals or link building opportunities.
Also, citation flow (CF) helps to increase your Domain Authority and other Google SERP ranking factors. In fact, CF is now one of the biggest concerns you shouldn't ignore as a digital marketer. However, to increase your link's CF, you must prefer quality to quantity as well as engage with the best practices as a webmaster.
Moreso, it is important to note that Citation Flow (CF) tells of how popular your link is by analyzing the total number of quality links that are pointing to it with their different IPs. Thus, increasing your CF is easy to understand; get more quality links to point to your own link. Well, this may be costly, but that's practically what you need to do.
Citation Flow metrics pay less/no attention to the quality of the links pointing to your links; its main concern is the quantity (number of unique IP addresses). For a head start, you can go to Majestic site explorer and check the current CF metrics of your website or link before starting to push towards increasing the rating.
How to increase your link's CF as a digital marketer
Since it has to do with numbers and uniqueness, there's practically only but one way to increase your link's CF. It may be time-consuming, expensive, or even cumbersome in some ways, but definitely "a must-do" for increasing the citation flow of your website, link, or page.
First things first, you'd have to research and discover the niche-related links or sites you'd like to get backlinks from. Most likely, it should be sites that are 100% related to your website's niche or topic. After you have made a list of the many sites, you'll like to get backlinks from, then go on to check for the links and sites CF metrics using the Majestic's site explorer.
You will have to check them one after another. For each link you check, take note of the link's CF and TF metrics. Do this for all of the links. Definitely, some links will score very low, some will be in the middle, while some will have a high rating.
Now, take note of those with high ratings and some in the middle. You can go ahead to contact the owners of the chosen links or websites and see if they can accept to add your link to their link or website.
Note: I'll recommend the DoFollow backlink type for the best results (Although Nofollow contextual links would work if they are from high authority websites). Some may request you submit a guest post, then add your link(s) within the article. Whichever is the terms, you have to consider complying with the terms for your digital marketing benefits.
Obviously, those links and sites with a high CF/TF rating may charge high prices to accept your guest post or link insertion request. Alternatively, you can go back and consider some of the (promising) sites/links with low CF and TF ratings, but with a good number of daily visits as they'll be cheaper and worthwhile in the long run.
Also, to save you the whole stress, there are companies that offer CF marketing services. You can pay such companies to help you in increasing your Citation Flow. When you must have gotten the DoFollow backlinks for 10 or more additional sites and links, surely, your link's CF score will increase and produce beautiful results.
What more?
While working to increase your link's CF, it is important to also pay attention to your link's TF. Trust Flow (TF) is another popular factor that's being considered by advertisers and most search engines for ranking links. However, TF seems to be considered mostly by guys that do or offer SEO services.
Furthermore, asides focusing more on CF, as a digital marketer, you may have to consider these must follow digital marketing tactics, as they'll also help to keep you ahead of the competitions.