Creative EP-420.MV Multimedia Headset
$16.00
Summary
Creative EP-420.MV Multimedia Headset is a wired Multimedia headset from Creative Inc.
It was on Monday I decided to go get a new wired headset in place of the Bluetooth headset I've used for like ages.
I headed to Ogbunabali Road, Port Harcourt; where I usually buy electronic gadgets, computer accessories, phone accessories, office accessories, hardware and mobile devices each time I'm in Rivers State.
I regretted not going to callus miller communications; where I normally buy smart phones and high-end gadgets with at least 1.6 years warranty – this would have saved me money and stress.
When I got into the shop, Creative EP-420.MV Multimedia Headset was the first to get my attention, I glanced through the features and didn't see any reason to think twice before giving them NGN3,000 ($16), which was actually our bargained price.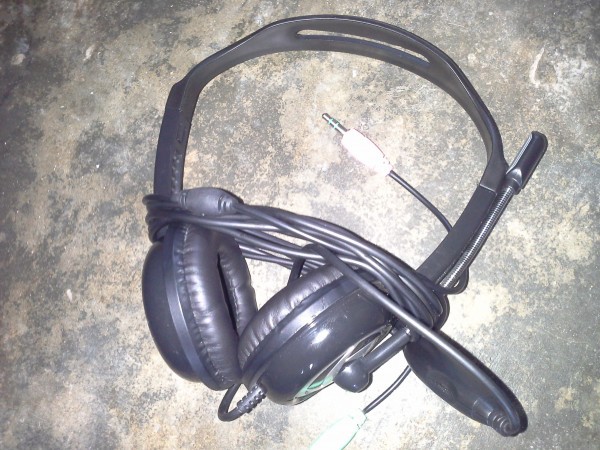 The Review
Let me advice you find time to test electronic devices bought from random shops before walking out of the shop.
I would have taken another wired headset if I had ignored the features written on the body and take my time to test and see if it was going to serve for the reason I'm in the market for it.
I needed a headset with good mic and deep bass to help in my video tutorials series I intend embarking on by this month end.
Design: The Creative EP-420.MV Multimedia Headset looks pretty good design-wise and has long cable and good microphone positioning. If this was all I needed for a great headset I'd have scored it a 100%
Audio Quality: The audio quality was so bad that I was willing to exchange it for just anything; both the bass, treble and just anything audio from this headset sounds bad in my opinion
Miscellaneous: There's a good volume control and above average frequency response rate. I was disappointed with the microphone and headset adjustability; couldn't really fit my ear or go close to my lips – no matter how much I tried to adjust it
The Features and Spces
The Creative EP-420.MV Multimedia Headset has some good features that should have outclassed its competitors if not for the low quality and bad audio production.
Speaker diameter – φ40mm
Speaker impedance – 33oΩ
Frequency response range – 2oHZ 20000hz
Headphone sensitivity – 105dB s.pl at 1KHz
Rated power – 30mw
Wire – 2.0 ± 0.10m
Pin size – 3.5mm
Microphone directivity – omnidirectional
Headphones sensitivity – 58dB ± 3db
Microphone impedance – 2.2KΩ
Microphone frequency response range – 30HZ 16000HZ
Microphone operating voltage – 3v
Other features that comes with the Creative EP-420.MV Multimedia Headset is the bass beat vents, dynamic bass with noise reduction, advanced loop support, superior ear piece design and good volume control.
Related Reviews
Mercury SW5200U Sub Woofer Speaker Hands-on Review
Nokia X2 Android Hands-on Review – Features, Specs and Price
Storm Cat 800W/900W 2 HP Portable Generator Review
Casio fx-991MS Scientific Calculator Hands-on Review