Our 2017 Black Friday shopping was all about internet tools and bizarre gadgets. We bought digital satellite signal finders, Phones, hand-held machines and small tech such as this digital video recording pen.
Sanwood Mini HD DVR Spy Pen with a pinhole camera and video recording camcorder is a portable digital pen that lets you take audio notes and/or private recordings.
It is powered by a high-capacity lithium polymer battery and has support for .AVI video output. This 1280×960 high-resolution spy pen has a premium built and comes with a 20″ USB cable for charging/data communication.
About Digital Spy Pen(s)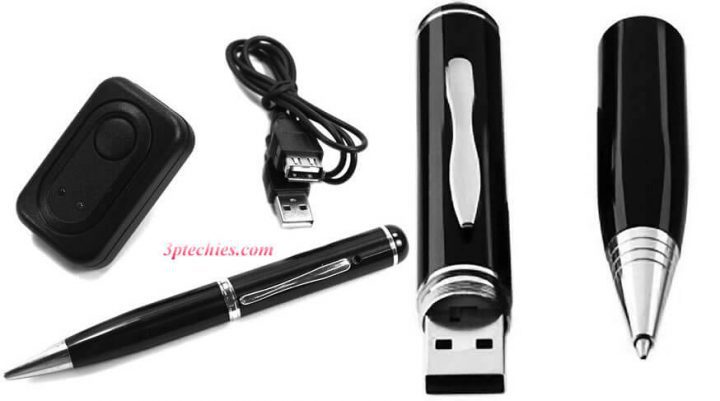 Digital spy pens are no new tech. They are just a set of digital video recording cameras that are disguised as a regular pen. It comes in different quality, brand, price and technical specifications.
These camera pens lets you take photos privately, record videos and/or grab audio conversations conveniently. The best of these spy pen camera devices can give as much as 4hrs steady recording time while the cheaper models can only record for an hour.
High-quality spy camera pen with premium features usually come with a built-in storage space and a USB output for easy PC interactions. Some other models (like the copy we have on desk) uses a micro-SD card for storage and a USB data cable for PC communications.
Who Needs a Digital Spy Pen?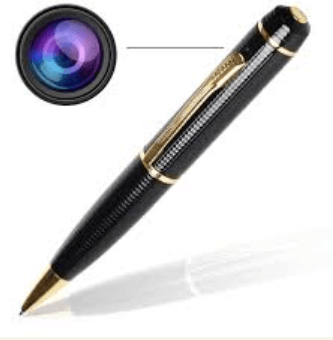 Professional hidden camera pen can come in handy for journalists, legal practitioners, security personnel, clergymen, bloggers and/or any other person that has needs for taking private recordings. The best of spy pen(s) would practically turn you to a private investigator.
Whenever there is the need to shop for a spy camera pen and/or other private video recording devices, pay a rapt attention to the technical specifications as that would go a long way in determining your level of satisfaction with the product.
Introducing Sanwood Mini HD DVR Spy (Camera) Pen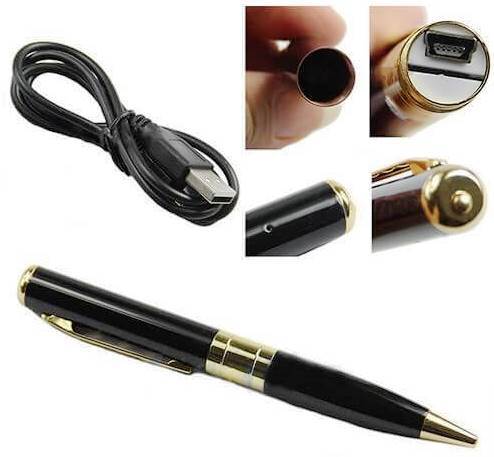 Most of the affordable digital camera pen in tech stores goes without a brand name and/or product line. Sanwood spy camera pen, from my view-point is a knockoff of one of those no-name-brands.
It comes with a standard 20″ USB cable that mounts as a storage drive (with a drive letter) when connected to the PC. You neither need a driver install nor a complicated procedure to use the connected pen.
Under devices and printers, your computer would see the connected spy camera pen as a general – UVC device with a webcam icon.

Right clicking on the detected device would give you the option to browse files, set sound, create shortcut or troubleshoot the device for possible error(s).
Sanwood HD DVR Spy camera pen has only a single multi-functional button that lets you take snapshots, record videos and control other built-in functions.
Features and Tech Specifications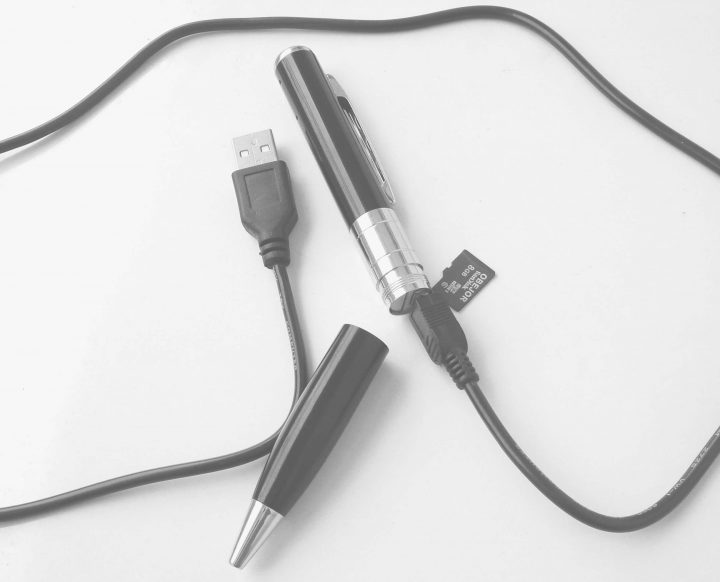 Scanwood DVR pen is a writing tool and digital recording gadget. Here are some of the features and technical specifications.
Easy connection and quick Playback video on your PC, laptops, netbook, et al. Driver installation isn't required.
An easy to use pen with "One Touch" record/capture button.
100% USB plug and play compatible.
Can be used primarily as a normal pen or as a USB storage device.
Has support for real-time recording and as such can record any video/audio evidence in seconds.
Tech Specs
Type: DVR Pen with HD Camera.
Size: 12cm x 3cm x 90cm (L x W x H).
Dimension: 150mm x 15mm x 15mm/5.91″ x 0.59″ x 0.59″ (Approximately).
Function: Writing, Home Surveillance, Color Video, Camera capture and Audio Recording.
Image Sensor/Ratio: 1/4″ Color CMOS Sensor, 4:3.
USB Cable length: 50cm/ 19.68″ (Approximately).
Video/Photo Format: 720×480 AVI with M-JPEG encoding, 1280×960 JPG.
Battery Voltage/Charging Time: DC 5V, 3-4 Hours for a complete (100%) Charge.
Battery Life: about 1 hour.
Storage Type: Removable Micro SD/TF Card of Up to 32GB (sold separately).
Compatible System: Mac OS X, Linux and Windows PCs.
How to Use?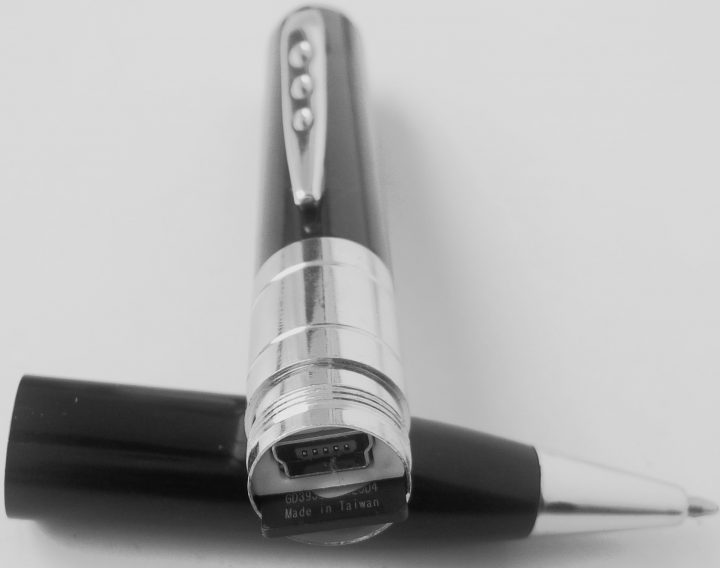 Sanwood digital spy pen camera comes with an English manual that guides one on how to operate this handy gadget. Normally, to use the pen for writing, you'd need turn the lower end to either directions to open/close pen.
For digital operations, you'll need follow after the guide in the user manual. In the manual, there's a pragmatic tutorial for using the camera pen as a: PC webcam, Surveillance tool, Video camera and as an audio recorder.
You can charge the device with ease, connect to a PC machine, set time/date, operate and troubleshoot the digital camera gadget by following after the detailed instruction in the user manual.
Where to Buy?
You can buy this exact model from any of the top online shopping stores or opt for a better model from Amazon/Aliexpress. This copy is sold for a price between $9 and $15. We got ours at a discounted rate during last year's November/holiday shopping events.
Have you used a hidden camera in the past or have a thing or two to add about digital spy pen cameras? Please do share with us in the comments section below.