To keep your data and sensitive details safe and secured from malicious apps and bad codes – you need install a formidable antivirus program.
Luckily there's a handful of such security applications available for mobile phones, tabs, pad, phablets and mobile devices.
It is no secret that today's smart phones are very prone or susceptible to virus especially if you regularly surf the internet.
Virus could be very deadly because if your phone is infected by a virus which are usually code-named, it may lead you to losing all your most priced selfies, music and other downloaded applications.
In other cases, it may affect the effective performance of your Phone. Here are some brilliant anti-viruses that can help protect your mobile phone and portable devices.
5. QUICK HEAL MOBILE SECURITY
The Quick Heal Mobile Security doesn't only protect your phone from anti-virus, it also guard against unauthorized users, review applications that may affect your privacy and blocks unsolicited calls.
Ultimately, it scans your phone automatically for virus and has an anti-theft feature that alerts you when your phone is stolen. You have to pay a token to download and Quick Heal mobile antivirus program.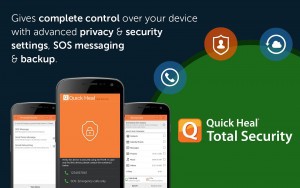 4. 360 SECURITY
Describing the anti-virus, 360 Security said "It is an All-in-one Phone Cleaner that cleans trash files, uninstall residual, private usage history and useless Android Application Packages.
This anti-virus monitors mobile data details, filter calls and SMS as well as manage your apps. It is free to download.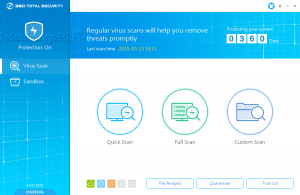 3. WOLFGUARD MOBILE SECURITY
This is a new application that just entered the anti-virus market. It has got great many-a positive reviews from users actively using the program.
Commenting on the app, Thomas Atteniese said: It is the "Best by far. I have used many different antivirus apps, and this one to me is the best." The virus ensures-anti-theft, privacy and web-protection for users.
It is Free to download and works seamlessly with mobile devices.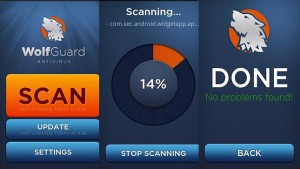 2. ESET MOBILE SECURITY & ANTIVIRUS
This virus confidently protects you both online and offline by providing first class security for the user. It is unique because it has been proven and tested by many users.
In fact, it is very difficult for any virus or malware to escape without being detected. It also prevent unauthorized stealing of password and other private data.
You can either download the Paid or the trial version that goes for free; it all depends on how much a security program worth to you.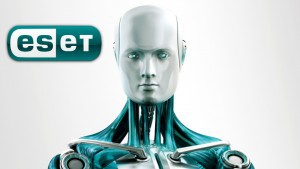 1. KASPERSKY
If you really want a perfect and superb protection of your data, then use Kaspersky mobile. Unlike other, anti-viruses, Kaspersky offers the latest and current anti-virus technology in the market.
It is lab-tested according to the manufacturers. Unexpectedly, it gives users guaranteed protection from virus, malware, internet fraud, malicious apps and serves as call/text filter to block spam calls and unsolicited text messages.
There is the free version with limited feature and the paid version with unlimited functions.