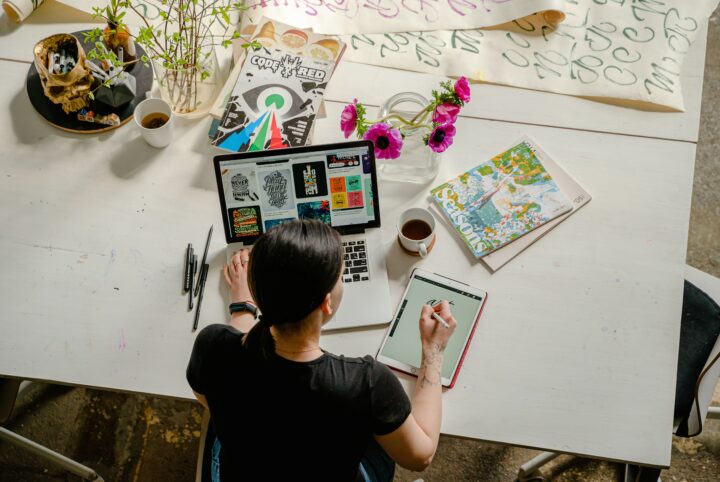 Online platforms and web applications are evolving every day, offering users new ways to interact with both the digital and physical worlds. Whether it's the increasingly intuitive nature of social media sites, innovative new educational portals, or e-commerce platforms that allow us to access our finances or do business in ever more complex ways, things are moving forward at a faster pace than ever before.
But what are the benefits of these online platforms, and what does the future hold for them? To get to grips with this and consider their vast potential, it's crucial to first understand the different types of web applications out there.
What are the Different Types of Web Applications?
There are eleven main types of web applications. These are:
Static web applications – commonly used for digital curriculums, professional portfolios, and by book publishing companies.
Dynamic web applications – used by social media platforms, the healthcare industry, retail, and eCommerce, and the IT industry.
Single page applications (SPAs) – used in the communication industry, by email providers, and in transactions made on the web.
Multi-page applications (MPAs) – used on eCommerce websites, blogs, sites selling products or services, and by enterprise industries.
Animated web applications – used in the gaming and design and animation industry and the education sector.
Portal web applications – used in banking and insurance, vendor, student and faculty, government, and employee training portals.
Content management systems (CMS) – used for building websites and blogging platforms, by news portals, and marketing and sales platforms.
E-commerce web applications – used by eCommerce businesses, online services, and online stores.
Rich Internet apps (RIA) – used for web design and in the telecommunication and software development industries.
JavaScript-powered web apps – used by mail services, social media platforms, and in the transportation and media, and entertainment industries.
Progressive web apps (PWA) – used by social media, healthcare, transportation and logistic companies, and IT and digital industries and on retail and eCommerce web applications.
What are the Benefits of Web Apps?
Unlike desktop apps, web apps are accessed online via a web browser – they don't need to be downloaded. A web app requires an application server and a web server – the former completes tasks while the latter handles client requests.
Most web apps are written in HTML5, JavaScript, or cascading style sheets (CSS). Client-side programming, used to build the front end of the application, tends to deploy these languages, while server-side programming uses Java, Ruby, and Python to write the scripts that will run on the server.
Some of the benefits of web apps include:
They are accessible from anywhere in the world via a web browser.
Different technologies can be used to develop them, so they can be designed for a huge variety of tasks.
They can be run locally or on a web server and are easy to set up, with no need for installation.
They can be separated into static and dynamic web applications, meaning they're flexible.
Multiple users can access the same version of the app.
Various desktops, laptops, and mobile devices can be used to access them.
The Economic and Social Benefits of Evolving Online Platforms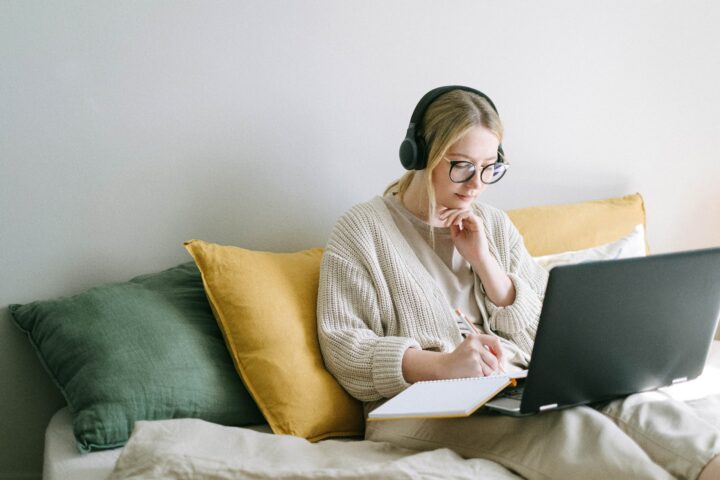 There are a slew of benefits that have come with the evolution of online platforms. They have revolutionized information flow in the digital world, enabling the rapid advancement of online commerce and trading and giving consumers access to more choices than ever before. Plus, they now allow us a myriad of ways to connect with each other, be entertained, communicate, and express ourselves.
Online platforms are also, in general, key drivers of digital innovation, and the success of many (if not most) businesses now rely on these platforms and this type of innovation. Smaller businesses, especially, now have the opportunity to reach out to a global audience, even with a small budget.
The impact of evolving online platforms and web apps is so significant that the most successful of them have attracted millions – even billions – of users and feature on the most frequently-visited sites in the world.
The Future of Online Platforms
Across all web platforms and online apps, an increase in immersive content and the creation of unique, personalized experiences will almost certainly be the future if current trends continue – and there's certainly no sign of them slowing right now.
From AI-enriched systems deployed in conjunction with big-data analytical tools, web apps will likely soon anticipate our needs and preferences before we do and even take the steps necessary to fulfill them, such as booking a table at our favorite restaurant on a Saturday evening or suggesting a tour of a virtual clothing shop when we've got an upcoming wedding or party to attend.
There will also be enhanced integration, with apps and platforms working together seamlessly, so we can get everything we need done from a central hub. The way in which social platforms now often incorporate e-commerce elements, so visitors can purchase an item being discussed without leaving the page is a clear step in this direction.
Whatever the future holds for online platforms, it'll be an immersive one in which our 'real world' and digital lives become ever more enmeshed.