If you just got the "Your account has been disabled in the App Store and iTunes" information while trying to access Apple iTunes or App Store, that's probably because your account hasn't been active in a while, or you tried logging in with the wrongs credentials, many times.
Well, there could be other possible reasons why your account got disabled, but that shouldn't throw you off. There are a pretty couple of ways to recover your account and continue accessing Apple products and services.
Apparently, this restriction message would prevent you from accessing a lot of features on your Apple devices, and you hate to admit that. So, let's go through the possible ways to navigate this issue.
Why Did Your Apple ID Get Blocked?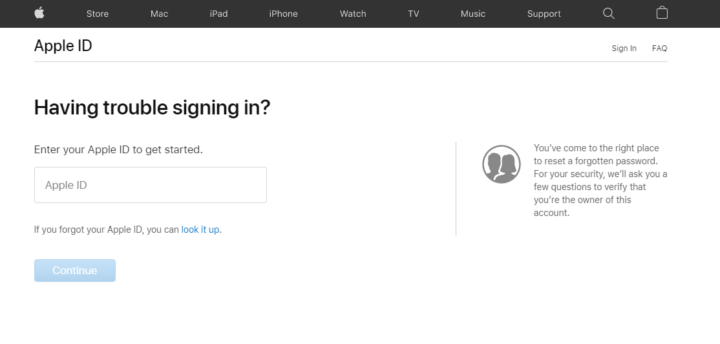 You'd definitely be asking this question in your mind. Well, the most possible reasons why your ID could get blocked are thus:
You tried logging in too many times using the wrong credentials.
You haven't logged in on that particular Apple ID account for a long time.
Policy violation or security concerns
Billing issues with the account
How to Fix Your Disabled Account in the App Store and iTunes
Getting around this error/issue is no big deal as there are a couple of ways to do that. Well, the last resort would be to contact Apple support. But before then, try out these tips.
1. Try Using iForgot
The iForgot option is accessible directly from iPhones or via a web browser. On iPhone devices, go to:
Settings
Tap on your name
Go to iTunes Store and App Store
Now, tap on your Apple ID and further tap on "iForgot" from the pop-up menu
In contrast, you can load the web version via https://iforgot.apple.com/ and follow the instructions to try recovering your account. If this method works for you, an additional security step would be to reset your password.
2. Disable Restrictions
What if you're restricted from opening the App Store and iTunes app on your iPhone device? To validate if this could be the cause of the error message, go to:
Open the Settings page
Go to Restrictions and turn off restrictions that may have enabled for some of your apps/features
3. Sign Out and Sign In
This trick works for fixing many errors and issues with accessing online accounts. So, when the account disabled message appears on your iPhone, maybe you should log out and try logging in again.
4. Reach Out To Apple Support
Now, when all those tricks above do not work to get your account out of restriction, the solemn alternative would be to contact the support team. If you need to get them to unlock your account quickly, then you should go with the live call option.
What More?
Actually, if you did nothing to warrant the "account disabled" message, ensure to discuss amicably with the Apple support team. If the support option on the Apple website seems complex, call them out on Social Media, and they'd probably respond faster. Hopefully, your account would be reactivated as soon as possible. Do have a great day ahead.