Technology has advanced every aspect of life, making life seem so easy and effortless. Now, you do not need to visit a printing press or cyber café when next you want to create an invoice for a business transaction; there are online tools that would do this for you free, with no extra charges.
These online invoice creators let you customize the look, appearance, design, and contents of your invoice. You don't need any tutorials before you can start creating invoices online with these tools, they are super intuitive. But if you think you're so much a novice and cannot come up with a professionally designed invoice, the pre-formatted templates packed into these tools are there to save you time and increase productivity.
It is vital to always keep track of the financial area of your business. Generating and issuing professional invoices to your clients or customers helps you keep up a firm grip on the financial aspect of your business and also maintain positive impressions.
the Top Best Free Online Invoice Generators
Whether you're going to make a receipt for an online transaction or probably send an invoice to one of your customers, these platforms listed in this section will help out without charging you a dime.
They're my favorite tools whenever there's a need to Create Invoice Online.
Free Invoice Builder
This list cannot be complete without the inclusion of this free invoice tool. It has a nice intuitive user interface, very simple to use, and has lots of invoicing features that will make your invoice look professional.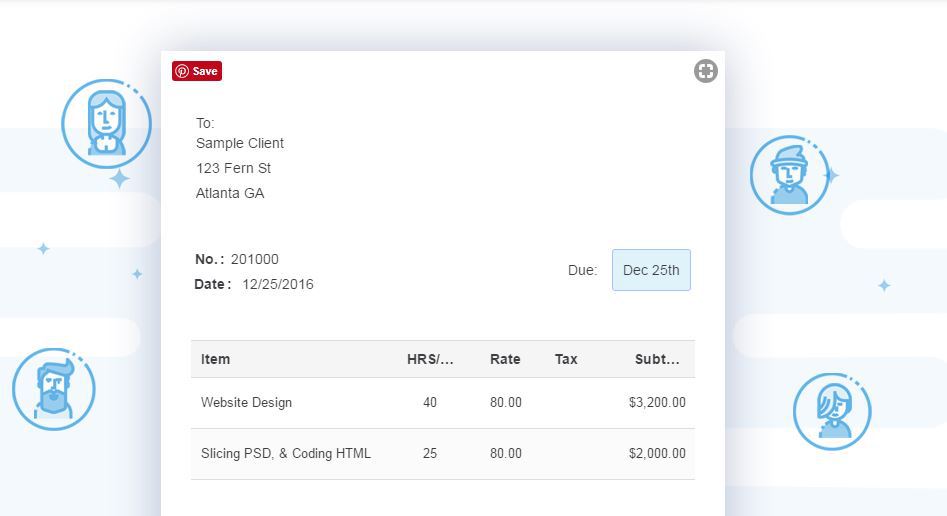 FreeInvoiceBuilder is completely free and there's no limit to the number of invoices you can generate with this tool. It is one of my day-to-day tool for creating business invoices online.
[Link = https://freeinvoicebuilder.com]
This online invoice creator takes you straight to an already designed invoice template; all you need to do is to click on the sections and edit the pre-written contents.
It is very simple and easy to navigate between the sections and also very easy to use because you've already got all the instructions mopping straight at you.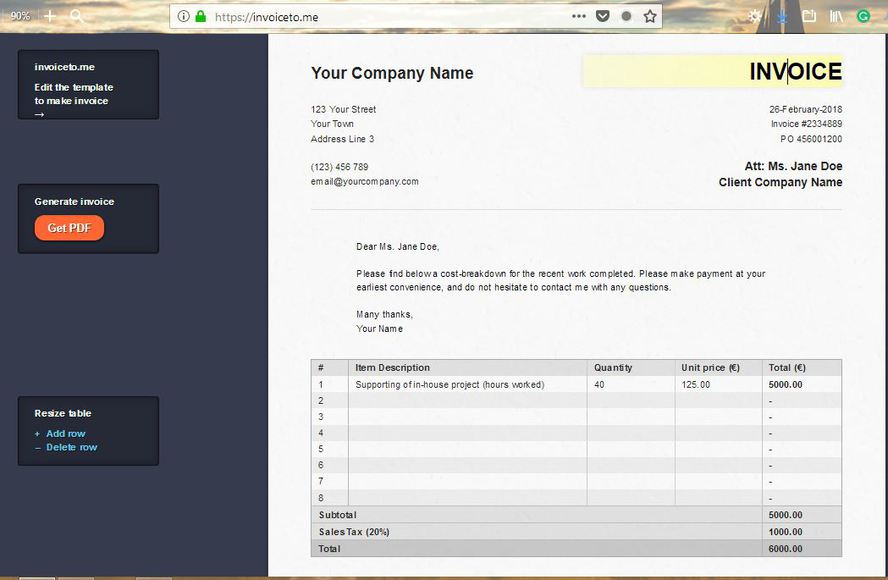 At the left sidebar lies all the instruction and formatting options to make you unique and stand out. Options like "Add Row" insert a new row and the "Delete Row" clears an already-existing row.
This seems to be the simplest invoice creator and you'd enjoy it! Once you're done editing the invoice to your taste, click on the "Get PDF" and export your invoice to PDF then save on your device/PC.
Invoicely is an online platform where you can generate different types of documents (Bill receipts, Invoices, etc). It's a premium online tool with lots of stunning features which would make your business receipt and transaction invoicing professional.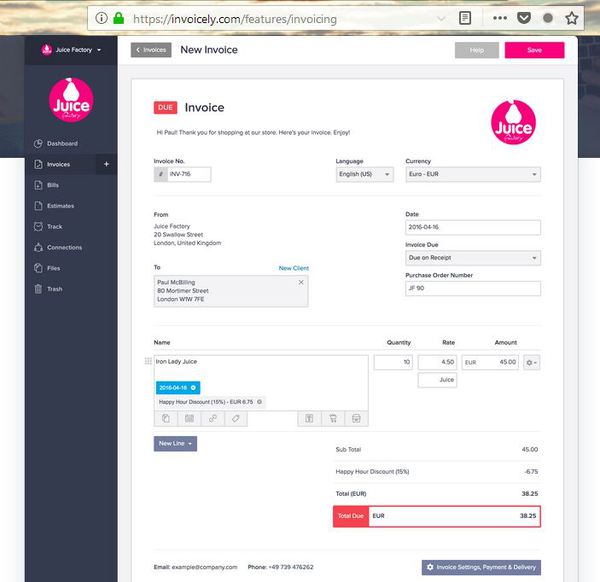 It is one of the most solid and among the top best free tools to Create Invoice Online. It might look a bit complicated to some persons but definitely a good online invoice generator.
With this tool, you're sure to make elegant and professional-looking invoices in any language of your choice. Note: You must have a registered account on Invoicely before you can have access to create business invoices.
Invoice Ocean
The next free online invoice creator on my list today is the Invoice Ocean. This is a superb invoice generator with lots of good features; it automatically adds– numbers, dates, and labels to all your invoices.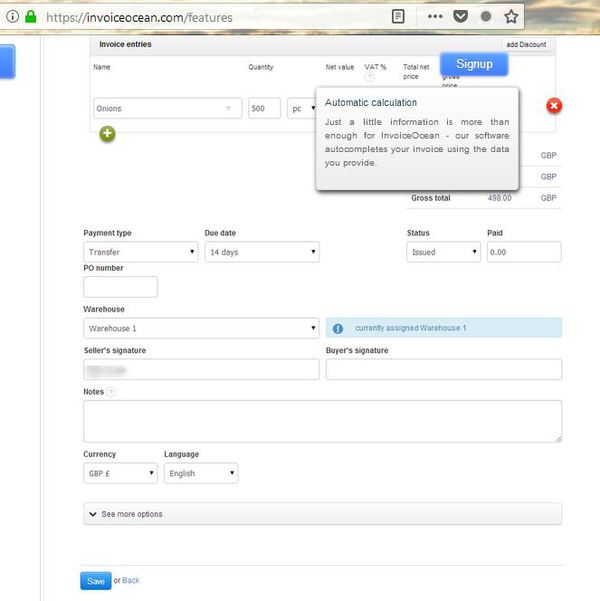 Invoice Ocean software does automatically calculates for you once you input the numerical data. Furthermore, it is a comprehensive invoice builder, which might be a bit difficult for new users though.
[Link= https://invoiceocean.com]
Invoice-o-Matic
Invoice-o-Matic is a free pre-formatted online invoicing tool: You just click on the sections and type your details into a template that's already designed for you.
Even though it lacks some premium features, it is really very easy to use. Invoices generated through this platform may not look so professional but can serve for any invoicing purposes.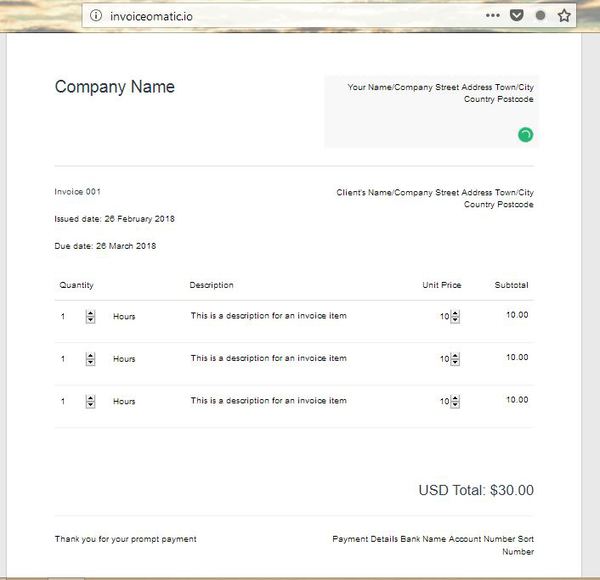 Invoice-o-Matic online invoicing tool allows you to directly send the generated invoice to your client's email address directly and in just a single click. It doesn't need user registration: You just needs to visit the website and off you go!
[Link= http://invoiceomatic.io]
Invoice Ape
A superior online invoice generator. Invoice Ape is a premium but free online invoice creator. First, you'd have to select a template, paper-size, and the color you'd want your invoice to appear in, then go ahead to add other details. You can add your company name, business/brand logo, signature, bus. contact address and etc.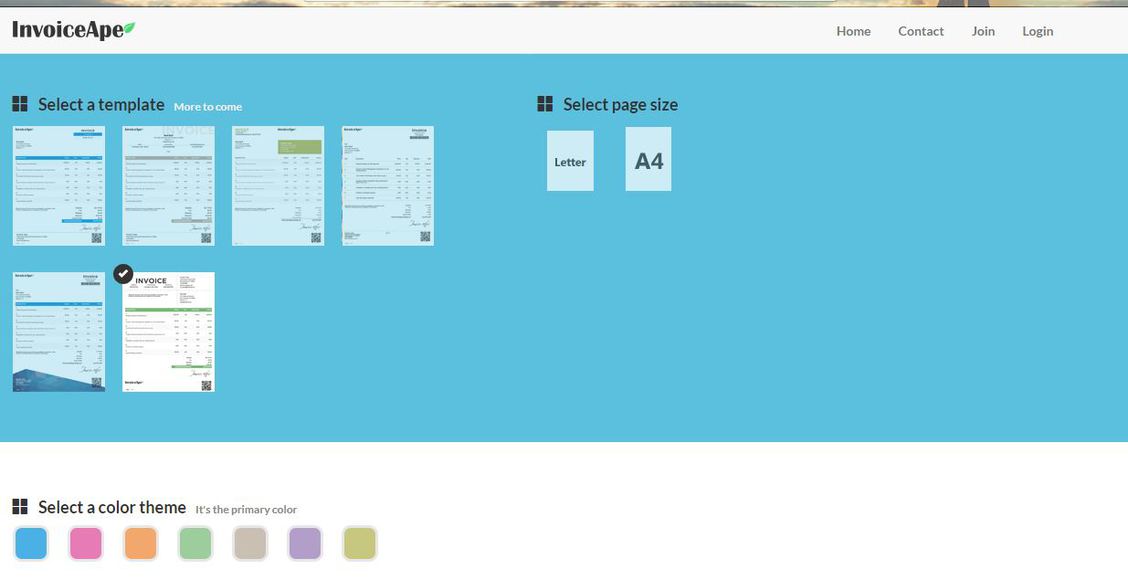 You can choose to register or stay as a guest when using the invoice Ape online invoicing tool. What matters to this awesome web app is helping you create an invoice online effortlessly.
[Link= http://www.invoiceape.com]
Invoice Home
Just like the name – Invoice Home; It is a free online invoice creator. It comes with lots of templates which you can choose from. All you'd need to do is – select a template and edit the contents to your taste!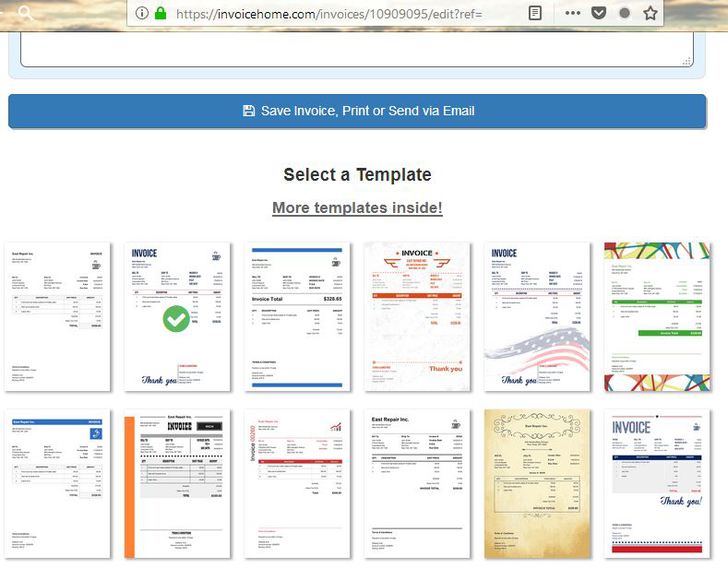 Invoice Home online invoicing tool also allows you to save the generated invoice directly to your PC/mobile-device, print, or send to a friend via email. It doesn't need a registered account, anyone can get access to and use this free online invoice generator.
[Link= https://invoicehome.com]
FastDue lets you create professional invoices in a matter of seconds; it is a fully online invoice generator (no offline software required). The interface is self-explanatory and already preformatted. This tool lets you preview the generated invoice before taking your last action.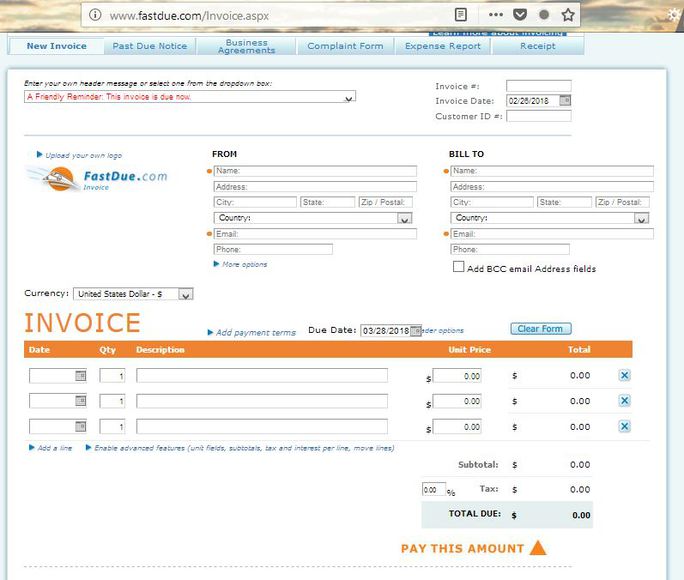 Invoice Generator
Invoice generator just like the name sounds is an instant online invoice generator; it takes you straight to a preformatted invoice where you'll only have to click on each text box to input your invoice details.
It has already been designed for you, so you just needs to fill in the required details and your invoice is ready for all necessary business documentation.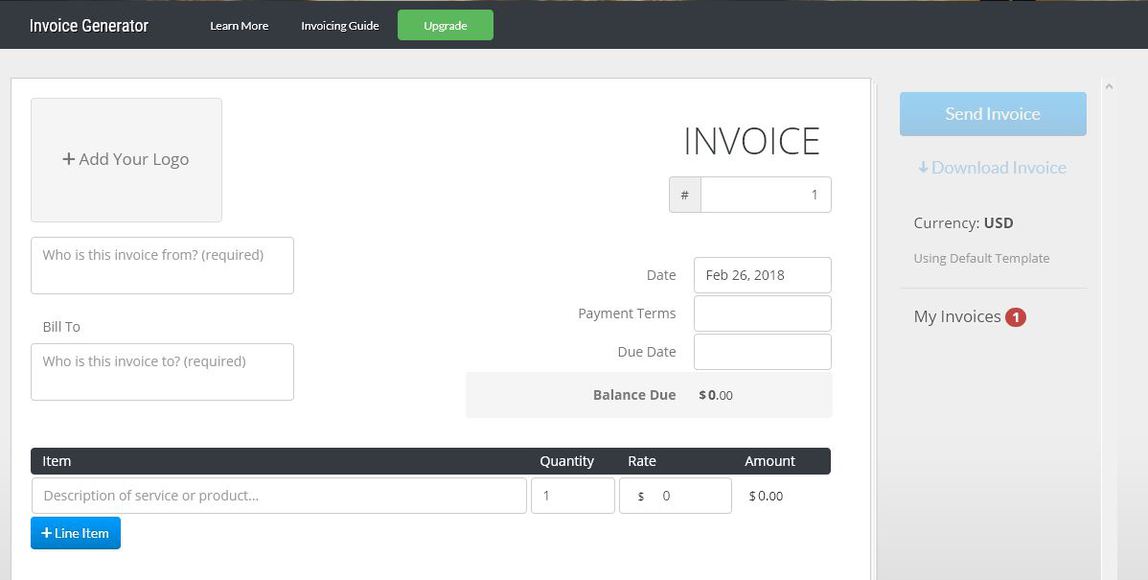 No user registration is required before you can use this online web app, but if you wish to access premium invoice templates and do other professional tweaks to your invoices, then you'd have to upgrade to the registered version.
[Link= https://invoice-generator.com]
Online Invoices
You are allowed to choose from a wide-range of preformatted templates and create business-ready professional invoices for your clients and customers. Online Invoices is a premium online software to generate, save and send your invoice(s) to any person.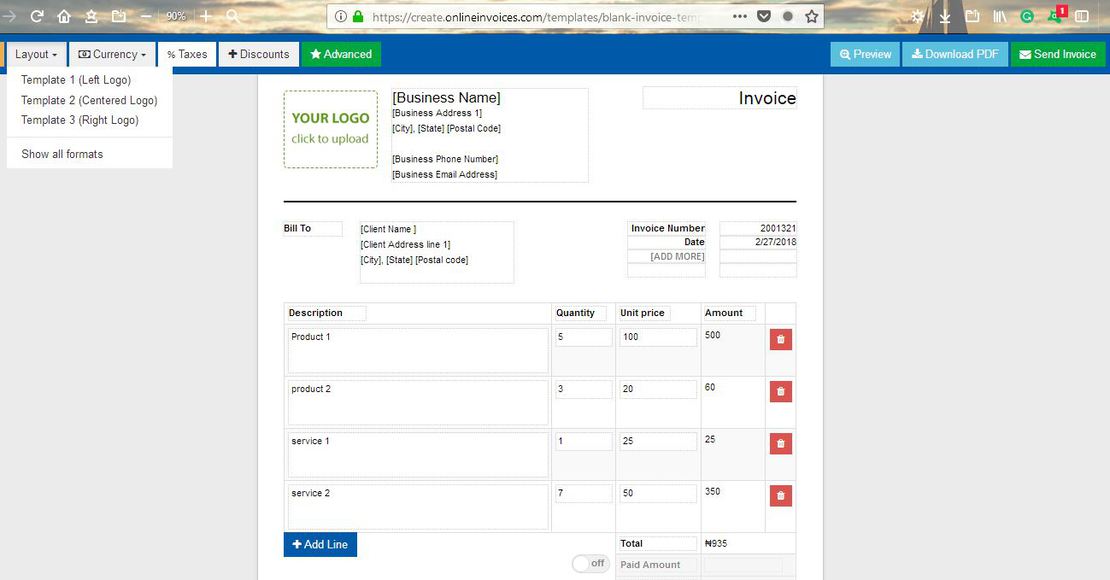 You have to be registered to use this online tool. [Link= http://onlineinvoices.com]
Bonus:
Invoice Simple
Creating invoices online can be so easy and swift when you use this online tool. Invoice simple lets you create professional invoices with ease. All you'd need to do is – register on their website to use their free invoicing packages.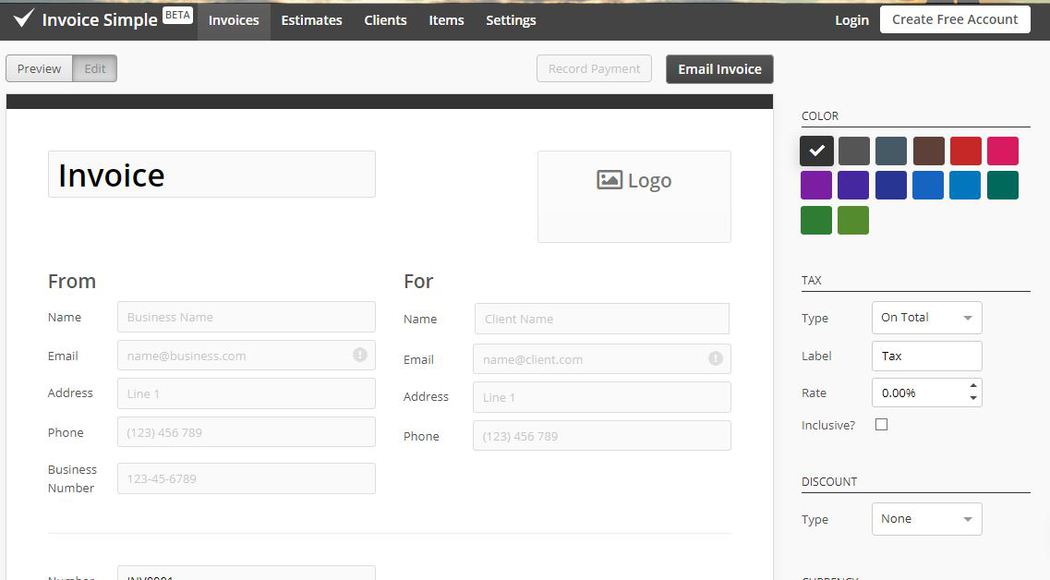 [Link= https://www.invoicesimple.com]
Wrap Up:
At the moment, these are my favorite tools to Create Invoice Online. They usually come in handy whenever there's the need to Create an Invoice Online for clients and/or for business transactions.
Even though there are other online invoice creators out there, these ten (10) listed in this guide works best for my online invoicing needs. Have you used any free online invoice generating tools in the past? Please do share your experiences with us in the comments section below.