HAME 3G Wi-Fi Router With SIM Card
$47.0
Summary
HAME 3G Wi-Fi Router With SIM Card is a portable wireless modem from Hame Technologies
Hame 3G Wi-Fi Router is a 3G Wireless Modem from a top Chinese Company; Hame Technologies. Since the introduction of Hame 3G Wi-Fi Modem to the market, it has proven to be a very big asset to regular travelers and SmartPhone owners.
Hame A11W 3G Wi-Fi Router is very new in the Nigerian market and works without the need of another USB modem, this is an upgrade to the HAME MPR-A1 that requires another modem or access point to work.
HAME A11W is a portable Wi-Fi Modem that can effectively serve as a 3G Mobile WiFi and mobile power bank.
It has a slot for SIM card and supports data sharing via LAN (Comes with Ethernet cable with a USB adapter to transfer Ethernet to WiFi) .
With a download speed of  7.2Mbps, HAME A11W 3G Wi-Fi Router has proven to be a device for the future. It also supports more than 19 different devices to surf simultaneously.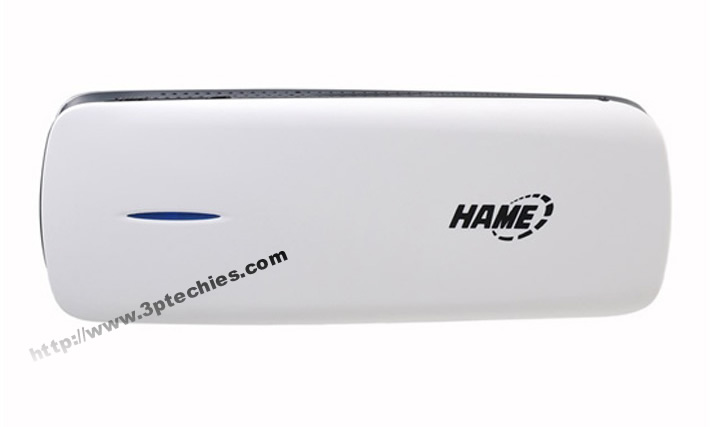 Specification and Features
Brand: Hame
Model: A11W
Type: Wireless Router
Color: White + Black & White + Blue
Size: 95x35x14mm
3G: Yes (Support all SIM cards)
Operation Languages: Chinese
Battery: Built-in 1800MAH Lithium battery (Working Time: Up to 4 hours, Standby: Up to 8 hours)
Supported OS: Windows 2000 / XP / XP 64 / Vista / Win 7/ Win8 / Mac/ Linux
Wi-Fi: Frequency Band: 2412 – 2483 MHz802.11b/g/n: Up to 150 Mbps Data Transmission Speed: 802.11b: 1, 2, 5, 11 Mbps, 802.11g: 6, 9, 12, 18, 24, 36, 48, 54 Mbps, 802.11n: 150
MbpsEncryption: OPEN, SHARED, WEPAUTO, WPA-PSK, WPA2-PSK, WPA, WPA2, WPA-PSK/WPA2-PSK, WPA/WPA2, 802.1xWPS: Supported (Software)
Gateway: TCP/IPUDP/DHCP/ Server/NAT/NAPT/UPnP/Static Routing/MAC/URL/IP Filter/VPN Passthrough
Function Button: 1 Power Switch x 1 Battery Indicator Button x 1 Reset hole
Max Users: Supports up to 20 users
Has LAN, WAN, and USB charging port
Supports WiFi repeater to extend WiFi coverage
Supports HSPA high-speed data transmission, download 7.2M
Has Support for all SIM cards (Universal Portable Wi-Fi Modem)
Equipped with a mini USB to RJ45 interface that can help you switch to wired mode
Supports 3G (frequency: HSDPA5.76M / HSDPA7.2M / HSDPA / UMTS850MHz / 1900MHz / 2100MHz;)
Supports 2G (frequency: EDGE / GPRS / GSM850 / 900 / 1800 / 1900MHz)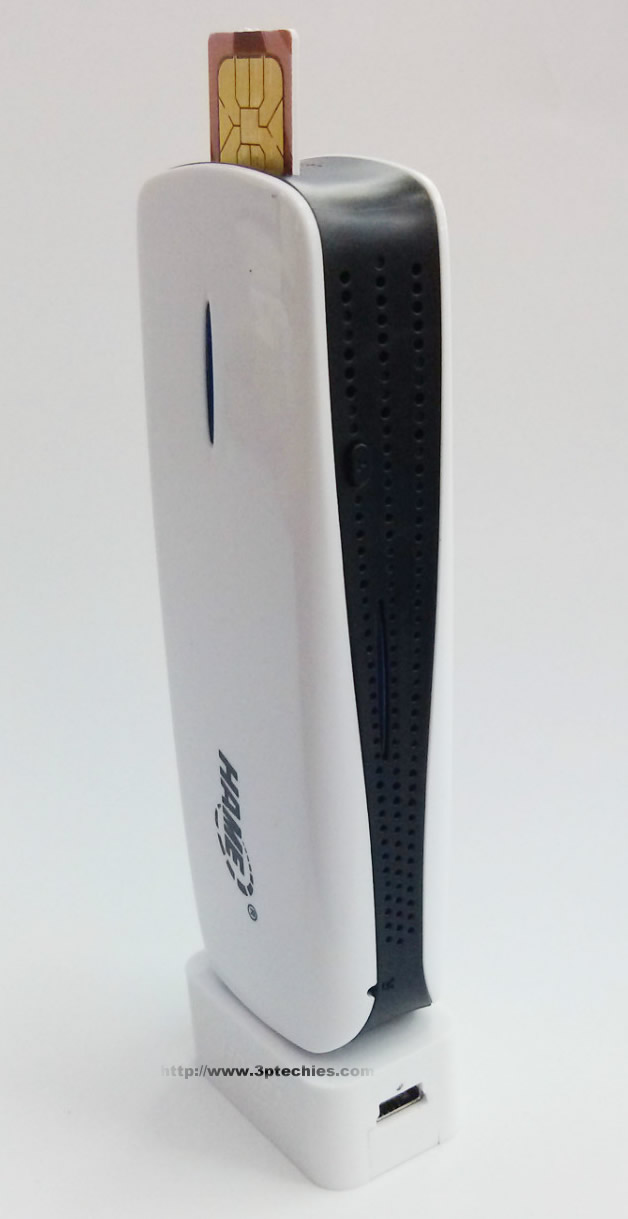 Hame A11W Portable 3G Wi-Fi Router is sold for $47 in most online stores and N11,000 in Nigeria.
It is very affordable
Supports all network SIM card
Needs no manual APN configuration for most networks
Automatically detect WAN Data Access
Can be used to charge an iPhone or any other similar device
Can serve a Wi-Fi network repeater for those lodging in a hotel or guest houses
Can get very hot at times (this is very normal)
Do not come with an English manual
Has no option to change language from the user interface
Their official website does not have provision for international users
You can buy it from any eCommerce website or visit the computer village in Lagos, Ogbunabali Road, Off Garrison Junction in Port Harcourt, Shopping Plaza in Abuja, Nnamdi Azikiwe Road in Aba and/or any other mega dealers around your location.
I have personally used the device and can assure you it's worth the money. I actually bought mine for about $95 (N15,000) which I'm still regretting why I didn't look up online before patronizing those rip-offs.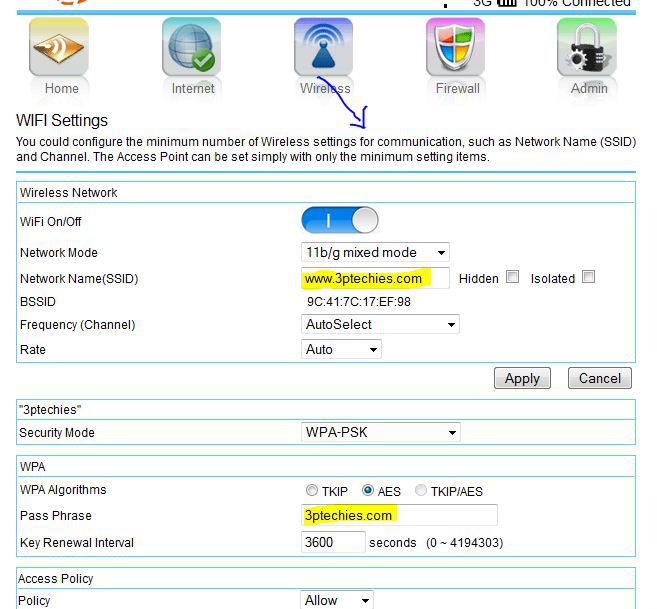 For configuration, device settings, English manual, and tips for getting the best out of your Hame A11W Portable 3G Wi-Fi Modem, go to your router's admin interface which is mostly 192.168.1.1 or check out our earlier post here.