Here's sharing a  nice tweak on how to securely protect Micro SD card and Usb Pendrive with a password. IT is not a new trick, but such a one that many would like to know. I personally needed this tweak to be able to do most work effectively. I lost about $500 worth of software to this menace that led to my purchasing this little piece of app I am writing about today.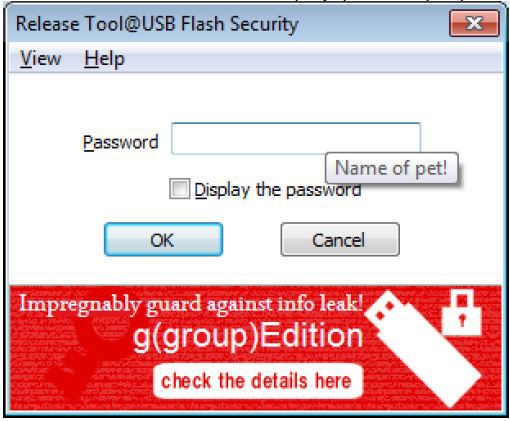 As a computer technician I actually do a lot with storage devices like External hard disk drive, internal hard disk drive, memory cards, usb pen-drive, usb sticks and the likes, but never have I had any reason to protect them with password.
Even after the launch of Windows 7/Windows Vista Ultimate that comes with the BitLocker Drive Encryption I still considered it a feature less significant, not until I lost my personal data to a virus infected computer system while trying to do a full backup before reformatting the machine.
After this ugly ordeal I started my search for a suitable app for pass-wording my external storage devices till I stumbled upon "usb enter" that saved me what would have been a stressful thing to do without it.
Practically "usb enter" isn't the only drive encryption tools out there but it is one worth having, It comes in different edition (9 edition) and two distinctive versions ;
Usb Enter Free Edition
Usb Enter Professional Edition
The only noticeable difference between the free and pro-edition is this: In the free edition you are limited to adding password to drives less or equal to 4GB, while the premium edition has no such limitation.
What else can I achieve with usb enter ?
I personally partitioned my 1TB [ one terabyte]  external hard disk drive into two leaving out 600GB for personal use and 400GB for Tech related fixes, this is to enable me backup files on virus infected  systems without tampering with my personal data.
Now to further encrypt my drive I have to add a protected area to the 6ooGB part so as to restrict external access to it. This also very useful if other persons have access to your pc and storage drive.
Why will I think about Pass-wording my drive ?
Adding password to your drive is  necessary for privacy reasons, you can misplace your drive any were without deleting those extremely sensitive data in it.
With an active password in your misplaced drive  some who picks it will definitely find it useless  and wouldn't have a way to dig into your privacy.
With an active password you can scare away virus for areas with extremely important data in your drive. Easy enough some drives comes with an option to write protect it but for others that do not have this option you might need this app to save yourself from those malware infected public cafe and coffee shops .
There are some data(s) that are necessary for your eyes and that of  your partner , pass-wording your drive helps those special data(s) obey you silently.
Tell Me more about "usb enter" and how to use it in protecting my storage devices
USB flash security is a small software you can readily use for protecting the data in USB flash drive, usb pen drive, small external storage disk drive by the use of a password.
Quick Installation guide :
Head on to kashu-sd.co.jp/en/download.html and download any version of your choice free
Open the compress (zip form) folder, run (double-click) the setup file. When the next screen appears click [Run] button and proceed to the next step.
Now install normally from the preceding windows option.
Locate the Icon from your computer active desktop and run it. All data in the disk will be erased completely at this point so you need make a full back up of your files first before proceeding.
  Now after the full formatting of the flash disk with your chosen password and password reminder, you need lunch the only executable icon  found in your drive to enter password each time you need make use of it.
Concluding Lines: I will advice you know what you are doing before proceeding with this amazing tips, always do the drive full backup first before attempting to protect it with a password as this will ensure it. In most cases I usually use my phone number as the password reminder to make it easier for persons to call me when my drive gets missing.
Think I 've omitted something ? use the comments space below to express your opinion.