We are discussing on the top five Novice Ready Software to Build Your Small Business Portfolio Website Yourself without knowing a single line of html code .
It is your right to have your business online irrespective of the size and financial strength of your company or firm .
In this age of social media and web 3.0 craziness many real clients usually find it unpleasant  making a simple search of your business name on google  / other popular search engines without coming up with a decent result, this can in turn push them  over to your competitor who has a functional website  with customer support .
What Other Ways  can you build an authority Page for your Business / Company  Without Having an Official Website?
One of the many ways you can establish your company presence online is :
The use of Professional Social Media Business Pages (Fan Pages )
Submitting Your Business to Yellow Pages and Business Directories
Creating A Thread on Popular Forum With Your Business Name as the Topic and Listing all your products and services
Submitting Your Business to Corporate Listing Sites / Services
The con and caprices
While the benefits of the above mentioned methods can't be overlooked, the dis-advantages seems to outweigh the Merits of using this cheap methods for your company pages.
How do I Create a Business Portfolio Site for my Company by Myself  Without knowing a single html code and/or on a tight budget ?
Hiring professional web-developers Nowadays  as a small company could be one heck of a burden 'cos their charges will even scare you away beyond negotiation.
My passion for small business getting online led me to creating this awesome Tutorial, Owing to my belief that this will help fashion Designers, Hairstyle-rs and Barbers, Small restaurant Owners, Private Teachers, Photographers, farmers, small Retail shops owners and etc. get a business Website Using any of these "top 7 Drag and Drop Website Creation  Software" any novice can design with.
The List
Here's bringing to you the list of  Top 7 Software/apps to Build a Business Portfolio Website by Yourself. The list is presented in no particular order and can be improved upon using your contributions in the comment section below.
1. Ewisoft Website Builder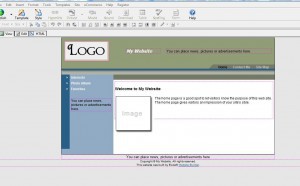 Ewisoft Website Builder is a powerful and easy website builder software that you can easily use to create your business portfolio  website In seconds . It is perfect for newbies & absolute beginners .
It is so easy to use, all you have to do to start a website is edit text, insert images, and drag-and-drop. You get amazing results when your website is built and maintained by Ewisoft Website Builder.
You can Download it now following the link above and you will see how easy it is to build your Business website in only a-few minutes.
2. Web Page Maker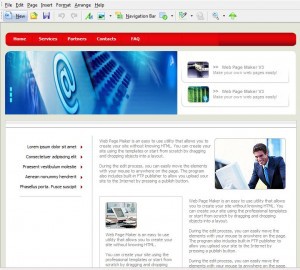 Web Page Maker is an easy-to-use web page design tool that allows you to create and upload a professional web page in minutes without having to know HTML.
Simply add text, images, photos, animation, navigation bar, flash, buttons, logos, and more onto web page and move them freely. It offers several pre-designed templates, so you can create a new web page from them.
You can export your page to HTML, and then upload your web pages to the Internet automatically by clicking a publish button.
Features Includes :-
Super easy — no HTML or programming needed
Drag and drop text, images, animations, flash, sound any where on web page and move them freely
The ability to create Rectangles, roundrects, Ellipses
8 pre-designed templates are offered
Several ready-to-use Java Script effects are offered
Resize or move objects with pixel accuracy
Unlimited undo and redo capabilities that allow you to go back any point in the design process
Preview web page in browser with one-click
Publish your web site with just one-click
3. Adobe Dreamweaver
I know at this point , some pro-designers are gonna say stuff  like hell no – what the hell are you telling this newbies?  they can design already using Dreamweaver?
Let me provide the answer for you , just download this three css templates below open any one of your choice  using  Dreamweaver  and avoid the code view,  that's all .
a. Morning Css Powered Template : Live Demo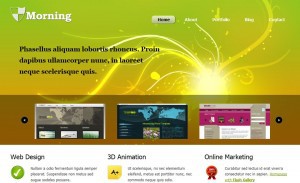 b. Business Portfolio Css Template: Demo link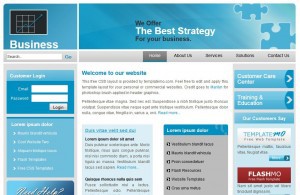 c. Aquatic Css Template : Live Demo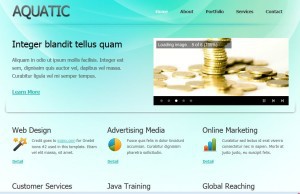 4. 90 Seconds Website Builder
90 Second Website Builder is different from other web design software. It's really a website generator. It's easy to use because it is also based on a WYSIWYG (What You See Is What You Get) platform.
Since you can drag and drop (and even stretch) website objects into place where you want, you have greater control over the layout.
You can put objects in front of (or behind) other objects to create dimension. 90 seconds website creator is indeed a good tool to create beautiful websites in matter of seconds.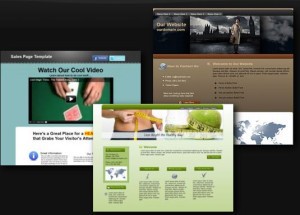 You can easily Add banners, navigation bars, ready-to-use JavaScripts, videos, PayPal® buttons, landing page optin-forms and many other things that you can't do as easily using a regular HTML editor.
Add 3rd party HTML code such as affiliate links, Google Analytics, AdSense or Amazon snippets using the drag and drop html tool.
90 Second Website Builder's flexibility opens up a new world for creating an Internet presence for your business / company.
5. WordPress
Yeah you may not understand it , just download the theme above it's a mufti-purpose business portfolio theme , install it reading instruction contained in wordpress.org and see yourself opened to many possibilities .
WordPress, just like joomla and weebly lets you create amazing websites that are dynamic, responsive and meets the industry standard for modern web pages rendering.
6. Weebly
Weebly is one of the most popular free website creation apps that's used by small business owners in US, Latin America and United kingdom.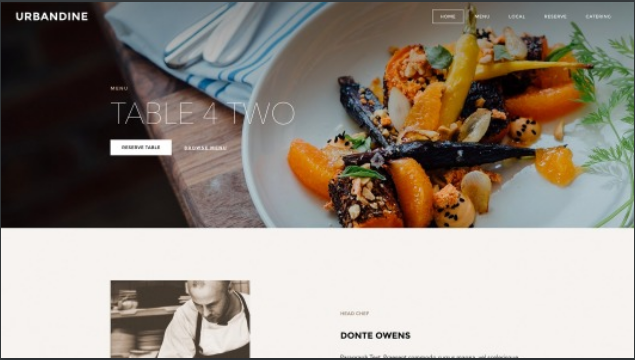 Its popularity is not particularly tied to the 'FREE' tag, but for the features and functions it proffers. Weebly free online website builder lets you create any type of website, including those with forums, blogs and eCommerce features.
All latest functions for dynamic website designs, resourceful web programming, email capturing and trendy web design apps are integrated with weebly online website creator.
Another good feature with weebly app is that it lets you host your pictures and files by yourself. Most EIG hosting services has the weebly website creator plugin installed by default.
Weebly is famous for creating advanced and highly functional websites without knowing a single line of HTML, PHP and  JavaScript codes.
7. Webs.com
Webs.com online free website builder is one of the first website creators I ever tried. Their app is intuitive and works flawlessly on PC, Mac and tablets alike.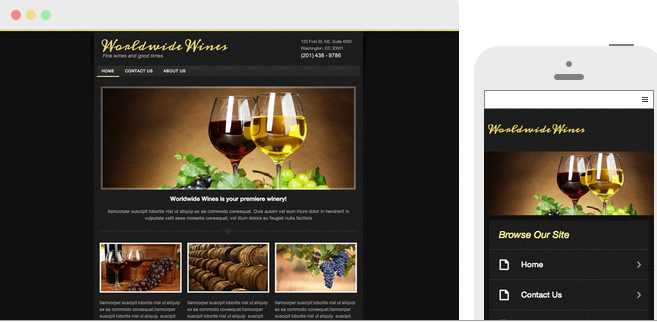 It lets you create functional websites for your small business, team and/or organization. Websites created with webs.com app works on tablets and mobile devices and also features a search engine optimization (SEO) tool that lets you add proper meta-details where and when necessary.
Most local businesses website can be built and optimized for search engines without knowing a single line of code. All you need do is – visit the webs.com website and sign up for a free account.
Bonus List
Other drag and drop free website creators/editors worthy of notice is :
Serif Webplus which can be downloaded from http://www.serif.com/FreeDownloads/
Web-studio Drag and Drop Site Builder ==> https://www.webstudio.com/site/Try_It.asp
Atspace: Lets you create free website with their website creator plugin. It also give you access to a free customized  email address for your business domain.
 Free Logo , Banners and Image Design Services
Yeah a website is not only about these software above, you need cool images to buttress a point to your readers without going through the stress of writing too many words, now to get your logo images and banner for your business portfolio site project just head over to this cool site to create as many as possible for free.
Free Icons / Favicon
You need icons too to make your website professional and decent and lucky enough there are several places you can get free icons for your projects . viz;
http://iconsmash.com/
http://www.iconarchive.com/
http://findicons.com/
http://www.iconspedia.com/
http://www.iconfinder.com/
http://www.freeiconsdownload.com/
Conclusively;

You don't need to purchase any of the software listed above , just download the trial version of it since you are going to be using it just once for your personal business portfolio website .
This should get you started  getting your business site online , you can source for cheap graphics designers from fiverr.com, elance.com and freelance.com.
There are also many free host out there you can always use if you have not made budget for hosting .
Feel free to share your opinion, feedback and/or any challenges you come across while trying to put your small business online.