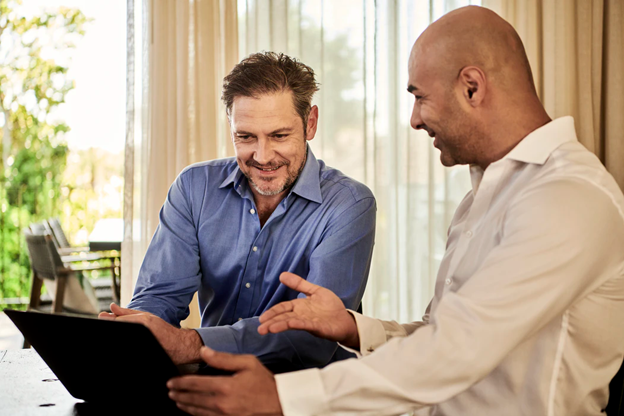 Running your own small business is an incredible experience that carries the perks of self-fulfillment and career satisfaction.
But as rewarding as the experience might be, it also comes with a slew of responsibilities that range from equipment acquisition to product delivery. However, out of all management activities, the task of taking care of your human resources ranks front and center.
The reason is simple. When your team is happy with how their affairs are being managed, it leads to a seamless environment that works to the benefit of everyone. But if your staff is not satisfied with your management, it can cause a ton of issues that can ultimately lead to high turnover.
To make sure that you are steering clear of any issues, here are 5 HR tips for small business owners that help keep your employees satisfied and your business organized.
1. Lay Out Clear Policies
In order to maintain an ideal work environment, it is important to clearly define your policies to employees. This can be done through an employee handbook, which outlines all the necessary guidelines and best practices of your workplace. When you draft this handbook with care, it can outline the path to a successful work culture even in challenging times.
From addressing the required conduct to encouraging equal employment opportunities, your handbook gives employees the comfort to follow an optimal work lifestyle. This way, it becomes useful during onboarding, orientation, as well as ongoing management of your workforce. This helps establish a connection between your business and its employees.
2. Establish Efficient Payroll Handling
Processing payroll on time is another way to keep your employees happy. Due to this, actions such as referring to a payroll conversion chart during provider changeover or finding improvements in the current system are paramount to staff satisfaction. Taking these measures prevents delays and also boosts payroll efficiency.
If your team manages your active business account and is capable of handling payroll all by itself, you can use purpose-built software for this critical process. Otherwise, you can also outsource these services for optimal handling. No matter what avenue you choose, make sure that it is being addressed with the utmost care. That's the main reason why companies and firms do request the help of PEO companies. Streamlining the hiring, payroll, and recruitment is a must nowadays if you want to be competitive.
3. Maintain an Open Door Policy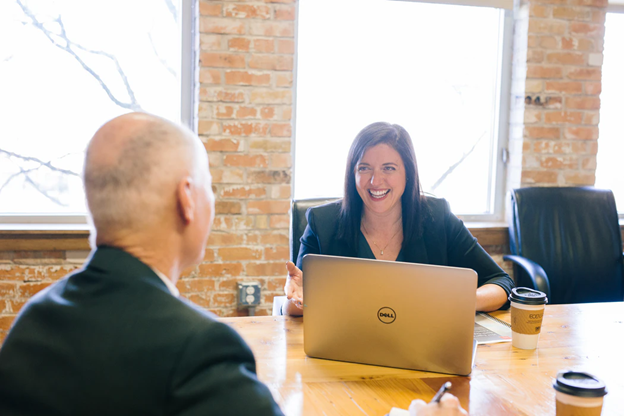 If you are learning how to maintain ideal leadership, start by paying attention to optimal communication. This simply requires you to listen to your employees and ensure your availability at all times. In this regard, maintaining an open door policy can help employees in reaching out to senior management whenever they need it the most.
Apart from making your senior team available to employees across the board, you can invest in solutions such as an internal employee communication tool to make this outreach easier. This goes a long way towards making your employees feel at home and allows you to resolve any issues as they arise.
4. Promote Employees From Time to Time
Whenever you are hiring for leadership positions, you might be tempted to hire the best available talent. However, make sure that you are looking for the best of the best by sourcing candidates from within the organization. This boosts employee morale and lets them know that they have opportunities for growth within the organization.
In order to ensure that you are not making any compromises with this approach, invest in a performance management tool. This allows you to fill in higher positions on the basis of talent than availability. It also lets you make sure that if you absolutely have to hire someone from outside, you have good reasons for it.
5. Offer Training and Development Opportunities
In order to establish effective leadership practices, make it a point to coach and train your employees. This not only helps them hone their skills, but also gives you a more efficient and productive workforce. Besides making your team surpass expectations in different departments, it also goes a long way towards preparing them for leadership positions.
Whether you want to train your front-end staff or coach your middle-management teams, this particular aspect can be executed through a variety of modules. As a result, you can ensure that your employees and your organization are growing side by side to signify a mutually beneficial relationship for both parties.
Following these tips allows your small business to be an ideal workplace for your employees while also giving your venture the boost it needs. In turn, you can scale your business with the support of a reliable and experienced workforce that treats your organization with the care it deserves.