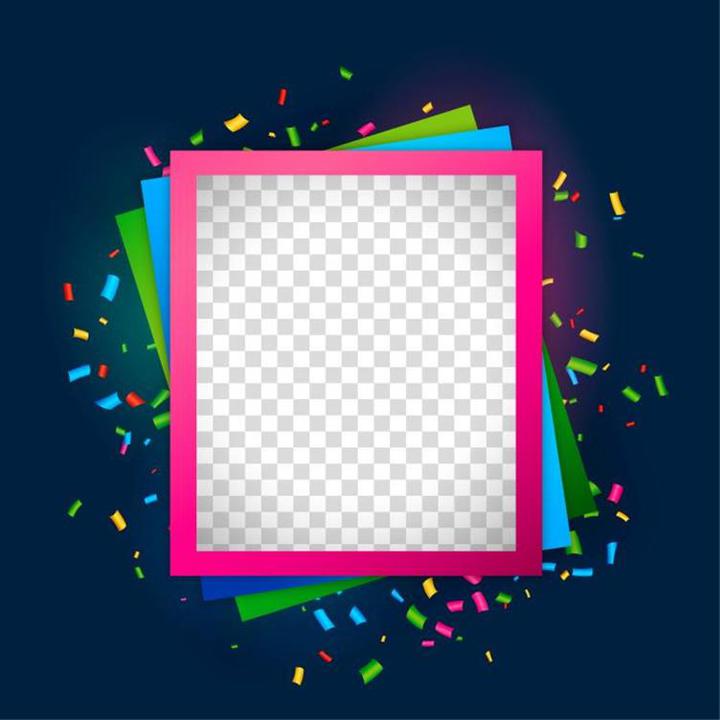 Photography has always been an integral part of design. The visuals we add to the layout make our designs pop and more engaging for the viewers. They also help convey the brand's message more efficiently compared to textual content. In fact, statistics show information presented in the form of visuals is retained by 65% of the audience even after three days.
However, creating original photographs is a challenge for many designers and marketers. They often lack the time and resources to go on a photography spree as well. Luckily, stock photographs come to the rescue here and aid designers with a never-ending supply of high-quality pictures they can use any way they want.
Where To Get Stock Photos?

A quick Google search will show you thousands of stock photo websites. Most of them work as a one-stop-shop where you can find everything from photos, vectors, icons, illustrations, and even music and video clips.
The assets available on these sites are given an exclusive license that allows users to utilize them in commercial and personal projects. Attribution is usually not necessary. You can also modify (cut, crop, and add overlays) as per your design requirements.
These attributes make the stock photo agency a designer's best friend!
In the guide below, let's look at some of the top stock photo websites and the features you can expect from them. They are categorized according to paid and free modules, enabling you to choose as per your budget.
Best Paid Stock Photo Sites

Paid stock photo websites offer high-quality, licensed images at various pricing options. If you are looking for unique photos for commercial use, you should ideally opt for paid sites to get the desired photos. Let's look at some of the best sites below:
iStock


iStock is one of the leaders in stock photos with over 20 years of presence in the industry. It has a massive library of high-quality stock resources filled with pictures, illustrations, vectors, music clips, and video footage.
The site boasts an impressive array of search filters that lets you choose between various options such as categories, colors, and orientation.
The pricing of iStock is pretty manageable. They offer various purchase options, from monthly and yearly subscription plans to single image purchases on-demand and bulk purchases. There is no trial offer available. However, you can take advantage of a promo code by iStock and get substantial discounts.
123RF

123RF is a renowned stock content website for getting trendy creatives for blogs, websites, personal, or commercial purposes. Its flexible pricing plan makes it super easy for both design agencies and sole freelancers to get beautiful stock photos without breaking the bank.
The 123RF website is super-friendly as it features a simple sign-up page, a large search bar, and well-categorized sections to make it easy for anyone to locate the exact creatives they're looking for.
With a single account at 123RF, you'll get access to their large stock photos database as well as the ability to use their highly enhanced effects & filters tool, auto-enhance options, and the ai background removal tool. With these free tools, you can improve the quality of your images as well as beautify them without using photoshop or other dedicated photo editing software.
Shutterstock


Shutterstock is another stock agency known to have the most extensive collection of stock photos and vectors globally. Most weeks, they have more than 1 million new additions, so if there is any particular image you have in mind, you will definitely find it here.
They have been around for a long time. And because of the reputation to maintain, the technical standards set here are pretty high.
When it comes to pricing, the flexible plans offered by Shutterstock makes it an excellent choice for business and individuals looking for stock photos. They also have a free trial of 10 images for 30 days. All you have to do is sign up and avail your free credits.
Stockphotos.com


One of the newest stock photo agencies in the market is stockphotos.com. Created by a team of visual imagery experts, stockphotos.com boasts one of the most versatile collections in the market. New pictures are also uploaded regularly, so you are sure to find something you like.
Besides the library, we really like the resource page of the stock photo agency. Here, you will find details regarding the stock photo industry, how-to guides, tutorials, and much more. If you are a new user of stock photos, this is the page to visit and learn the technicalities of using the stock assets.
Pricing here depends on the stock photo you choose. But generally, they are pretty affordable, and you are likely to find a high-quality picture in the budget you have proposed.
Adobe Stock


Adobe Stock is undoubtedly one of the best stock photo sites for designers as it can be integrated smoothly with the line of Adobe apps. Yes, this means you can use it in line with Photoshop, Illustrator, etc., without leaving the Creative Cloud apps.
The stock photos provided on Adobe Stock are all backed by a royalty-free license. They are supplied by Fotolia – a property of Adobe images and consist of only high-quality pictures.
Subscription plans for Adobe Stock are feasible as well. You can buy stock photos with a subscription plan or on-demand with credits. The subscription plan starts at $0.26/image, while the credit pack will cost you around $8.00/image. A free trial is also available with yearly plans.
YayImages


YayImages is a relatively young stock photography agency. But due to its extensive library of over 12 million images, we find it worth mentioning on this platform. And although they don't host videos and music clips, the picture gallery is enough to help you find the perfect picture.
YayImages offer a comprehensive license and allows the user to utilize the images in almost everything. It includes marketing material for print and digital mediums, magazines, web design, apps, games, blogs, and more. They only ask you not to use the pictures in any criminal and defamatory way.
They have multiple pricing options for interested consumers. You can either buy image credit packs for $19.99 or go with a subscription plan that will cost you around $0.16/image. They also have an unlimited bundle plan for $8.25. With this plan, you can download as many photos as you want per month.
The Best Free Stock Photo Sites

If you don't have a budget to pay for images, you can always get ones from free photo sites. Before using the photos, always check out the licensing details of these sites. When it comes to free sites, to remain legally safe, you should ideally look to avoid using images where trademarks, logos, and peoples' faces are visible.
Let's look at the details of some of the best sites for free stock photos.
1. Unsplash

Unsplash is easily the favorite stock photo site for people looking for freebies. Created five years ago as a Tumblr blog, Unsplash has evolved into one of the largest free stock photo libraries with over 1.5 million pictures.
All the photos presented on the site are for free. You can use them for both commercial and non-commercial projects without giving credit to the original photographer.
2. Pixabay


Launched in 2010, Pixabay was created by the duo Hans Braxmeier and Simon Steinberger. Similar to Unsplash, it also features a massive library of over 1.5 million stock resources. Additionally, they have a blog and community forum where interested contributors post their pictures and other artistic works.
Pixabay offers an easy-to-use platform. There is no registration required. Simply browse the site, find your preferred picture, and press download. No attribution is needed as well.
3. Pexels


Pexels is another free photo site we adore. Just like the former two, it doesn't require any registration. You are allowed to use the pictures any way you want without the need to attribute the author.
Finding the perfect picture here is easy as well. You can quickly narrow down your search according to the category, orientation, and even collection, thanks to the search filters offered. You can also download pictures as per the size you require or preset a custom size according to your layout.
4. StockSnap.io


StockSnap.io has a significant collection of free high-resolution and high-quality images. It also adds hundreds of new photos daily, rapidly expanding its diverse collection.
All photos offered on StockSnap.io are backed by a creative commons license. This means you can use them in any way you want in both personal and professional projects. Attribution is also not required. StockSnap.io also tracks the views and downloads through their site to recommend you with the most popular photos.
5. Picography


Picography offers a small library of high-quality and professional photos. However, their assets are unique and not based around boring or cliche stock photos. Instead, you will only find varying styles of categories on their platform that boasts only beautiful and inspiring images.
All photos offered here are licensed under a CC0 license. This means you can use, copy, and edit the photo in personal and professional projects. No attribution is necessary as well.
Final Words

I hope you have enjoyed the list of stock photo sites I put on your radar. Some of the sites you will find here are indeed popular, while several are new to the market. Check them all out and decide which one works best for you. Good luck!