Technology evolution has been rampant these days and gadgets keep on coming in and old stuff are being thrown away like junks. Well, we all change out stuff from time to time and so is our computer that is having hard time catching up to the abrupt changes in the laptop and desktop world.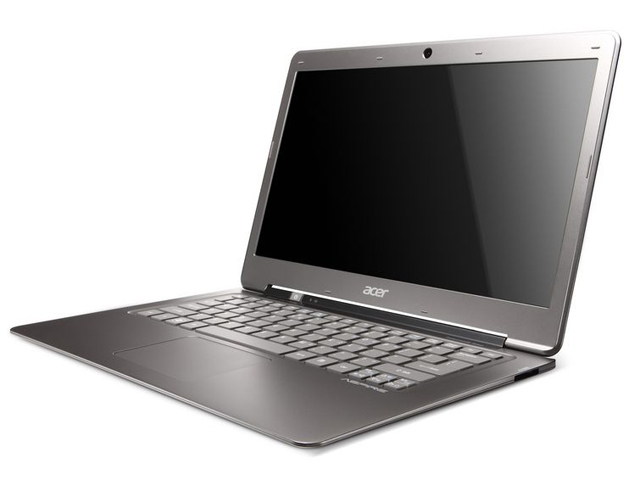 Here are some of the best computers for 2013 that you must own to stay connected to the techie world:
Hybrid Computers
All in one computer is making its way to the technology world and people are really satisfying their curiosity by purchasing this awesome desktop computer evolution. But wait! Not only those manufacturers only mashed up the desktop computer but they also included the touch option to make it more like a combination of a computer and a tablet.
One of the best all in one computer is the Acer Iconia W700. This is the super computer that you can use for work and business. With great Operating System installed like the Windows 8, it is going to be the best computer in 2013. Not only that it operates really fast but it also has the best battery life.
Intel Atom is normally for netbook computers, but Lenovo has made a Thinkpad computer that could make its way to the tablet computers. With the fluidity of the touch input of the Thinkpad, users will not feel that the processor is only the Intel Atom.
With Lenovo statement of the 10 hour battery life of their Thinkpad, consumers are really ecstatic about the good news because with excessive use of tablets, it normally drains the battery within 3-5 hours. So, buyers will get the best long working gadget than purchase something with the same feature but drains the battery fast.
Must Read : Easy Windows 8 shortcuts keys (hotkeys) for early adopters
Touch Notebooks
I didn't expect for notebooks to have touch input, but when tablets entered the computer market, my mentality changed. I was expecting that sooner or later touch screen laptops are coming.
When Acer released the Ultrabook, computer enthusiasts were really fascinated with the new look that Acer brought to us. With the slim design and metallic materials used to give us a solid feel, the manufacturer really did a great job on upgrading the design and look to match the Mac computers.
The only downside with the Aspire S7 is the endurance of the computer.  It can only stay for as long as 3-4 hours. So for other users who want a perfect endurance ultrabook, then we have to wait for the next series.
Maybe it is the downside of most touch Windows 8 computers these days that the battery life is really on a short term. But we have to give the manufacturers credit for making a massive effort to offer a total make over to their notebooks with a real solid design. With the Asus Zenbook, it is comparable to the ultrabook and for me is the second best touch laptop computer.
Zenbook works perfectly on Windows 8 just like ultrabooks so better take a look at Asus Zenbook to see for yourself, if it is a good fit on your lifestyle and standard.
Must Read : Tips to Use Your New Computer Like a Pro
Transformers
We have seen computers with twisted display and we are fascinated by the look when they are converted to a new design that we didn't expect from it to happen. So I will reveal to you the new convertibles that I got as best for 2013 so far.
Lenovo released the convertible computer Yoga 13 which is so far the best with the Windows 8 touch screen. The only negative complaint to this celestially wonderful device is the battery life which is common for most Windows 8 touch computers.
Yoga 13 has really great features especially with options on how you want to use your notebook. You may want to make it sit like a dog, can be a tent and you could fold it to make it look like a tablet.
Aside from the battery life, the thing that got me turned off with the Yoga 13 is the display size which is like a normal Samsung 10-inch tablet.
So which notebook best fit your needs? Try to get online or go to the nearest computer shop near you and get some great offers that our computer manufacturers have in store for us.
Must Read Today : Most Common Computer Errors & Possible Causes
Concluding Lines : Reading through this must have given you a clue on what a computer machine built for the day (2013) should look like! I as a person wouldn't think twice rejecting a computer system that is built for any operating system lower  than Micro-soft R Windows 8 which is the latest flagship os from Microsoft Inc.  So do every other person have their own preferences when choosing from electronic devices of various kinds .
Post contributed by Marlin Codie of rapidupload.to, which is a media and communication website that caters file transfer.