To some extent, it is inevitable not to sustain some scratches on your vehicle; you may be a careful driver, but the other guy driving the next car (close to yours) might not be as cautious as you are; thus, he could slightly collide with your vehicle and leave a visible scratch you may find annoying. There are other possible things that could cause a scratch to appear on your car's body. However, using one of these best car scratch removers, you could possibly refine your car's finish and make your car look as appealing as it was.
What Is A Car Scratch Remover?
Simply put, and in literal terms, a car scratch remover is a fabric or cleaning toolset that aids in removing light "scratches" from a car's body. When the scratch is deep, it is called a "damage," and you may not be able to remove such with a car scratch remover.
There are many types of car scratch removers, and there are also different companies that make this product(s). Here are the best ones in the market at the moment. They can be bought online from Amazon, AliExpress, Jumia, or from any of the top online shopping sites or even from most verified (offline) retail shops.
The 15 Best Car Scratch Removers for Everyday Uses
Come along with me as I walk you through the top 15 best car scratch removers for all users. They can be used on any type of vehicle irrespective of large or small.
1. Carfidant Scratch and Swirl Remover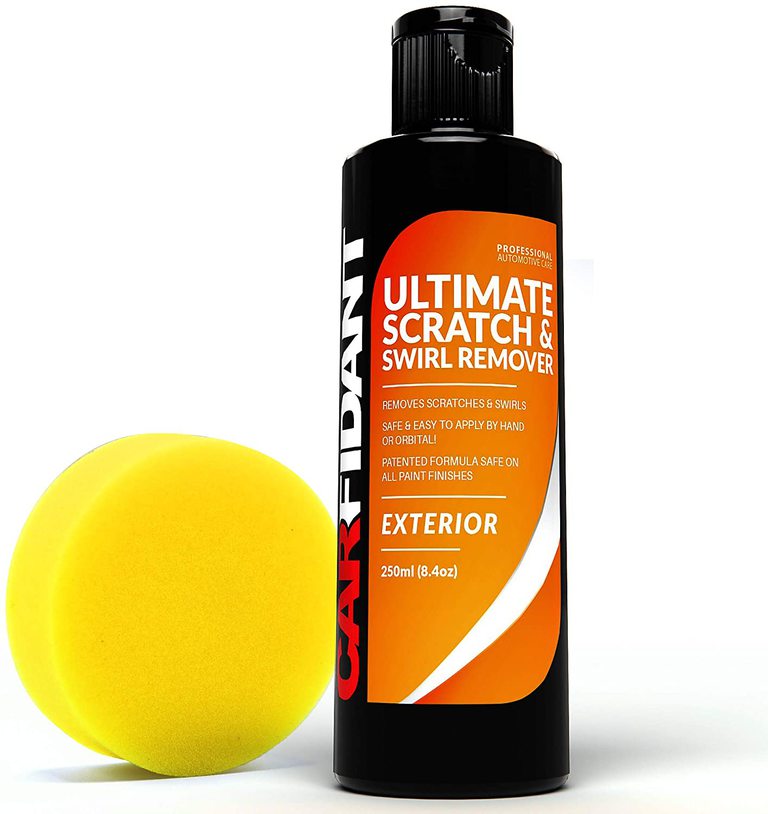 When your car sustains some light scratches and/or swirls, this car scratch remover can help to get rid of such an unpleasant sight. It is a specially made scratch remover that will restore gloss to your car's finish. More interestingly, you can use this kit to remove those water spots that would not go, even after several washes.
Carfidant claims it used premium (safe) chemicals to manufacture this solution for automobiles. The kit comes along with a multipurpose buffer pad. You can use this car scratch remover on all cars irrespective of the finish color.
2. Bamoer Multipurpose Scratch Repair Cloth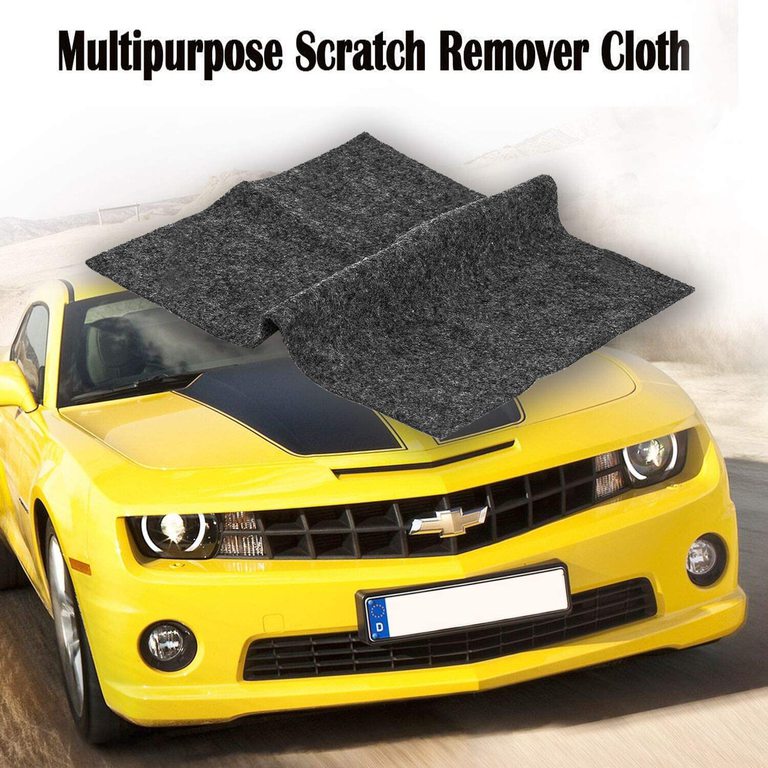 This scratch repair cloth comes with a comprehensive manual that tells you how to make good use of it. Interestingly, it works for all cars and in all colors. Using this car scratch remover will save you the cost of paying an auto repairman for a miniature issue.
Also, this auto repair cloth will remove water spots, swirls, and scratches, as well as restore gloss so that your car's paint will shine again. It is a handy, inexpensive gear every car owner should have. However, you may need to apply a scratch removal solution for more effectiveness.
3. Meguiar's DA Polishing Power Pads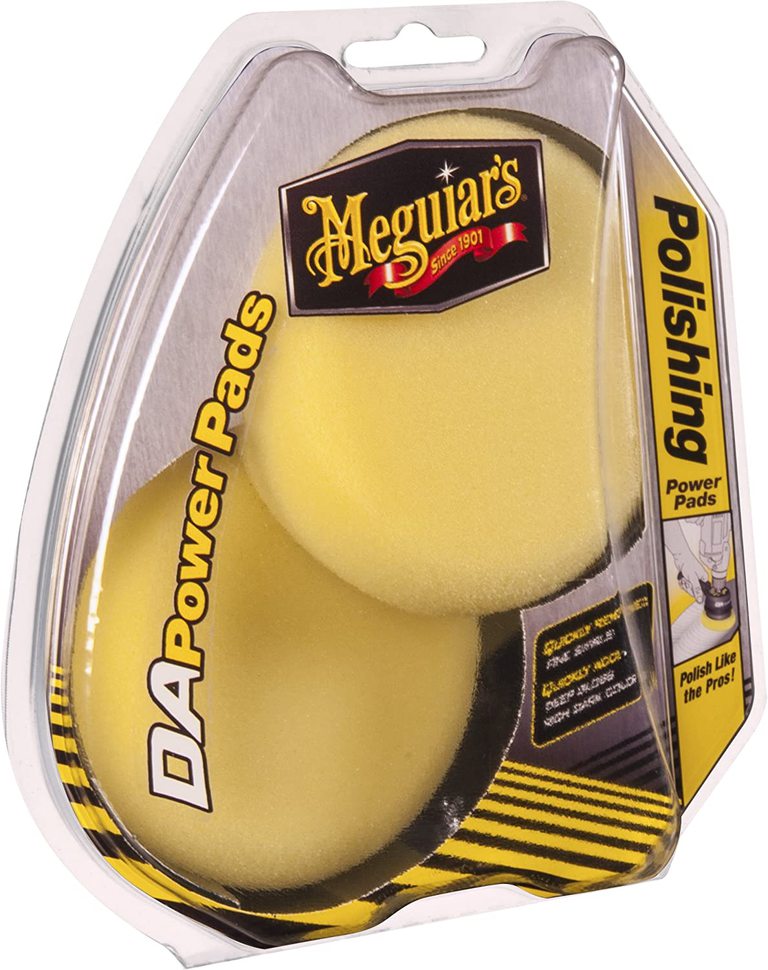 If your car sustained some light scratches, these polishing pads would help to address the scratches to bring back your car's beauty. As expected, it will also remove fine swirls while adding deep gloss and rich dark colors to make your car look more appealing. On Amazon, this pad is available in different colors with quite different unique features.
This pack is basically used for waxing and polishing cars, but it still makes a good buy for cleaning those annoying scratches you didn't just know how they got to appear on your vehicle's body. Whether you drive a truck, sedan, SUV, or any automobile at all, the Meguiar's DA Polishing Power Pads is a handy option.
4. GLISTON Scratch Remover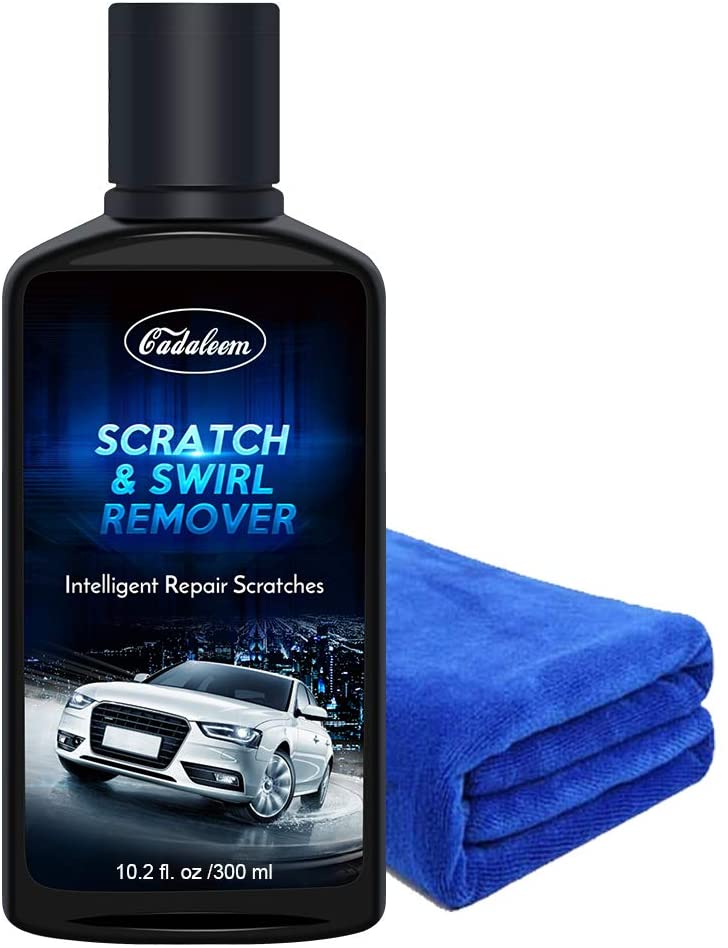 There are quite a bunch of things you could treat with this car scratch remover; that includes paint scratches, swirls, marks, scuffs, blemishes, water spots, and hairline polish. It works perfectly when the scratch is not deep. Interestingly, you're getting a soft towel when you purchase this scratch remover – it will help to apply the scratch removal solution on all affected areas or even the entire body.
More so, this scratch remover will restore gloss and make your car shine again. Inside the box, you will find a car scratching wax (300ML), sandpaper, one microfiber towel, and two transparent gloves. This is a complete kit you should consider to buy.
5. Turtle Wax T-374KTR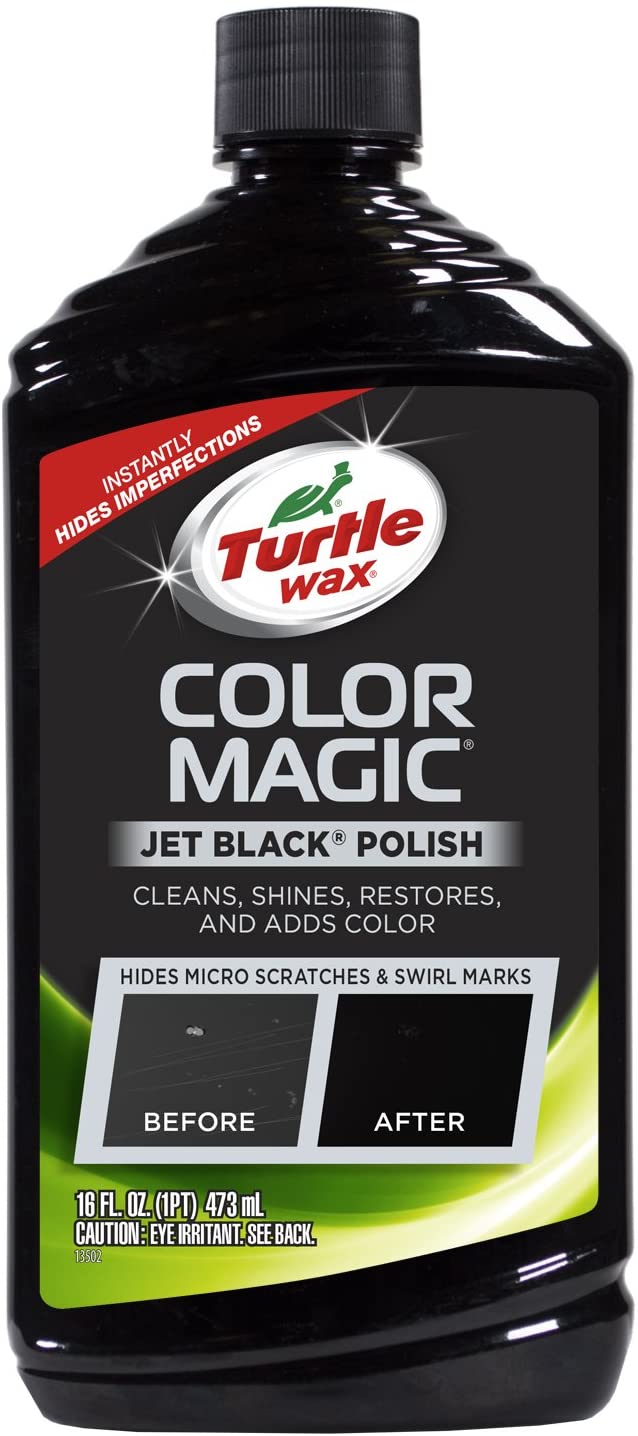 Turtle Wax is a popular brand that manufactures different stuff for treating your car's finish. If your car has a dark finish, using the Turtle Wax T-374KTR Color Magic solution will restore gloss and shininess to the finish. This car scratch remover works perfectly when it's applied to light swirls and marks. It also works for reviving faded car paint.
You will need a microfiber towel to apply this finish on your vehicle. Since this is not a complete suite/kit, it is very cheap to buy because you'll have to shop for other cleaning gears. Kindly put on latex gloves while applying this car scratch removal solution.
6. Chemical Guys COM_129_16

Surprisingly, this solution is capable of removing moderate to heavy surface imperfections such as scratches, swirls, marks, etc. It works on all colors and cars. You can use this solution as a compound, polish, or cleaner – a multipurpose blend that's wax and silicone-free.
However, if you settle for this scratch remover, it doesn't come with buffing pads or microfiber towel inside the box; you will need to get them separately. Nevertheless, the Chemical Guys COM_129_16 is a typical compound that works perfectly for removing imperfections on your car's body.
7. 3M Auto Advanced Scratch and Scuff Removal Kit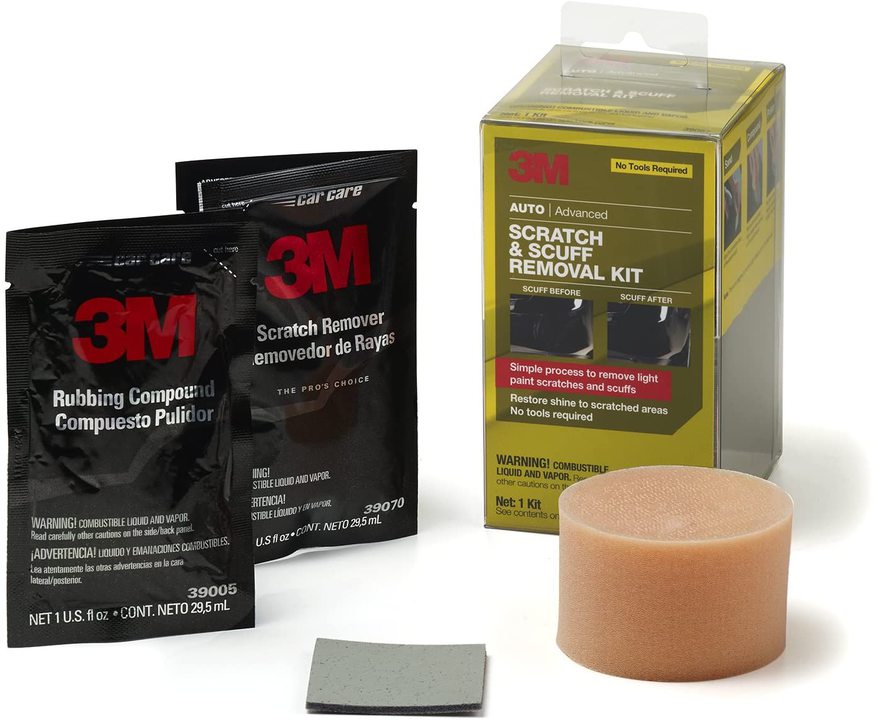 With this complete suite of car scratch remover tools, you will be able to get rid of any scratch, swirl, or paint distortions. Apparently, this kit will help to restore gloss and shine to scuffed painted areas, thanks to the application pads and 3M abrasives. Available in the box includes a rubbing compound, scratch remover, abrasive square, and foam pad.
A comprehensive user manual is provided by the manufacturer, and you can clearly understand how to apply this scratch removal on your vehicle. 3M is a renowned auto detailing kit manufacturer – this scratch remover from the brand works perfectly as expected.
8. Formula 1 Scratch Out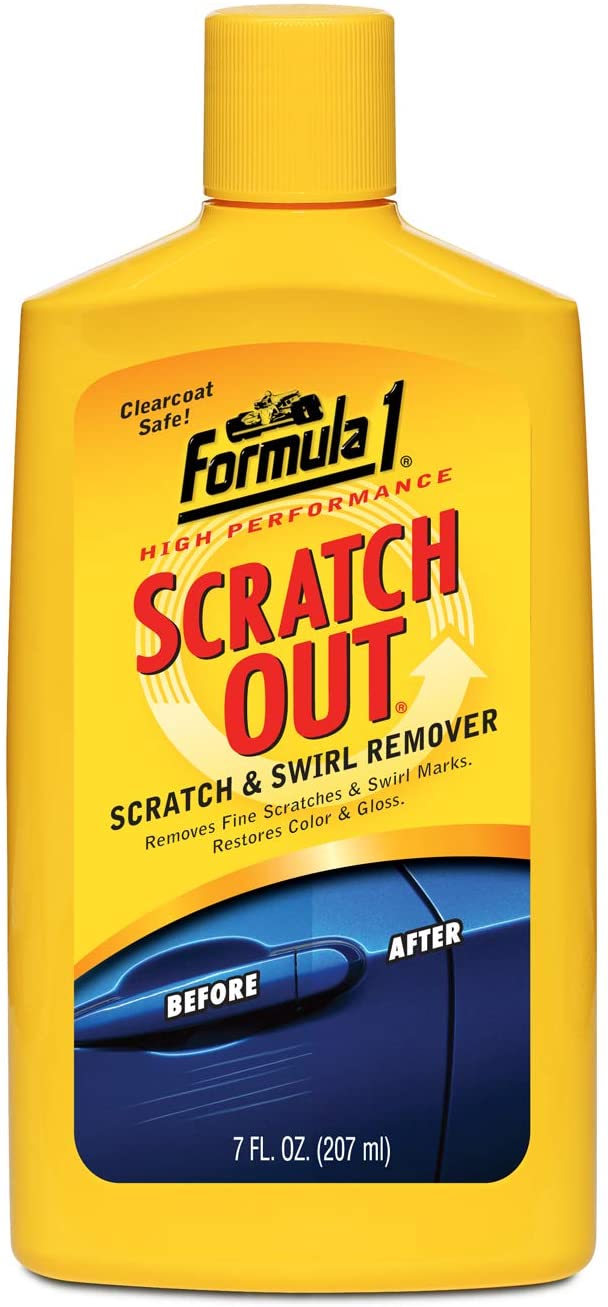 This finish polishing compound is typical and worthy to be mentioned among the best car scratch remover for everyday use. The Formula 1 Scratch Out solution contains micro-polishers, which help to perfectly hide fine scratches and swirl marks. You can also apply this scratch remover on your hazed headlights and taillights so they can shine brighter.
Formula 1 Scratch Out works on trucks, SUVs, motorcycles, and any other automobile. It would definitely restore your finish's shininess. The solution is actually a non-abrasive liquid wax – ensure to use buffing pads and wear gloves when applying.
9. Meguiar's Ultimate Compound

With the Meguiar's Ultimate Compound product, you will easily remove oxidation, staunch water spots, scratches, and blemishes from your car's body. You can apply this solution on any car; however, you will need to buy a buffing pad (since this is not a complete kit) to use and apply the solution on your car.
The Meguiar's Ultimate Compound is best and more effective on a clear coat. All instructions on how to use this solution are clearly written on the bottle. Plus, you could use this with the Meguiar's MT300 Dual Action Polisher.
10. Mothers 08408 California Gold Scratch Remover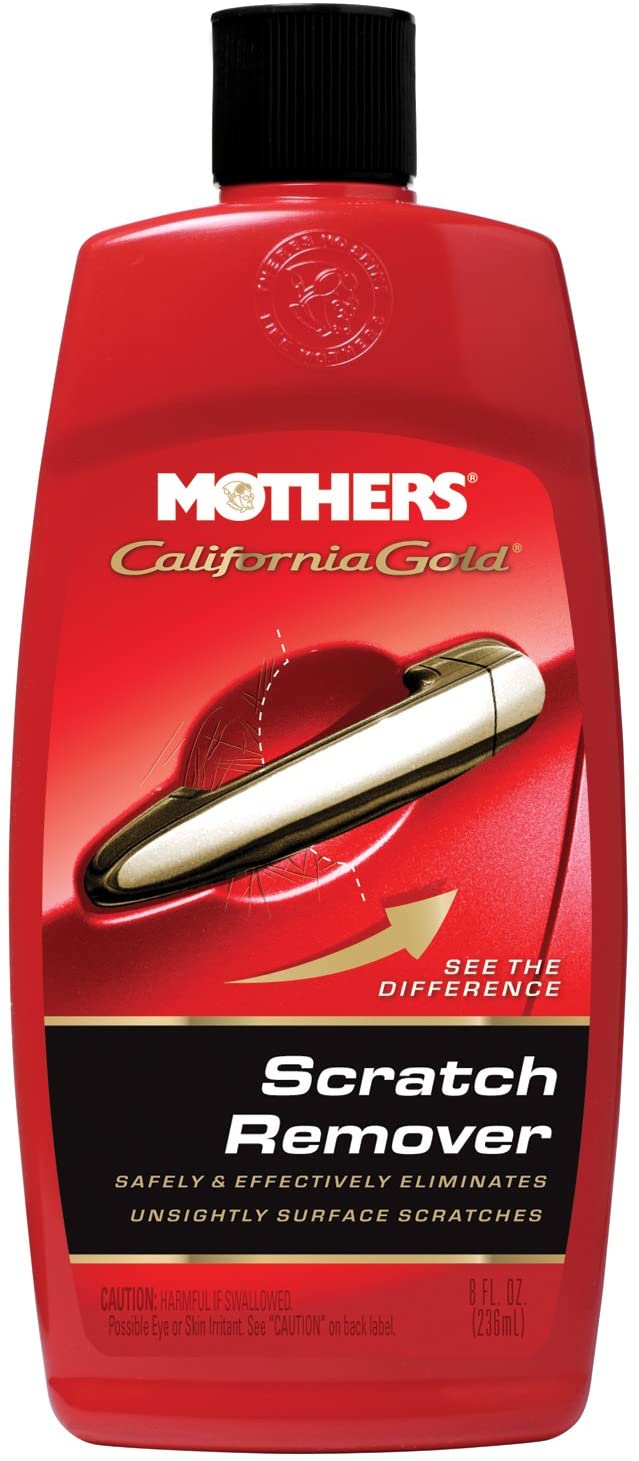 This 8oz bottle contains a valid solution to those unappealing scratches, marks, and swirls that appear on your car's body. Applying this compound to your car will restore gloss and shine, as well as conceal scratches to the extent that they won't be noticeable anymore. You can use this on any car irrespective of the finish.
More so, you can wax your car immediately after applying this compound to deliver a sleek, shiny car. This is not a kit; it comes alone – you will have to buy a pad to use in applying the compound to the imperfect spots on your car's body.
11. QUIXX 00070-US Paint Scratch Remover Kit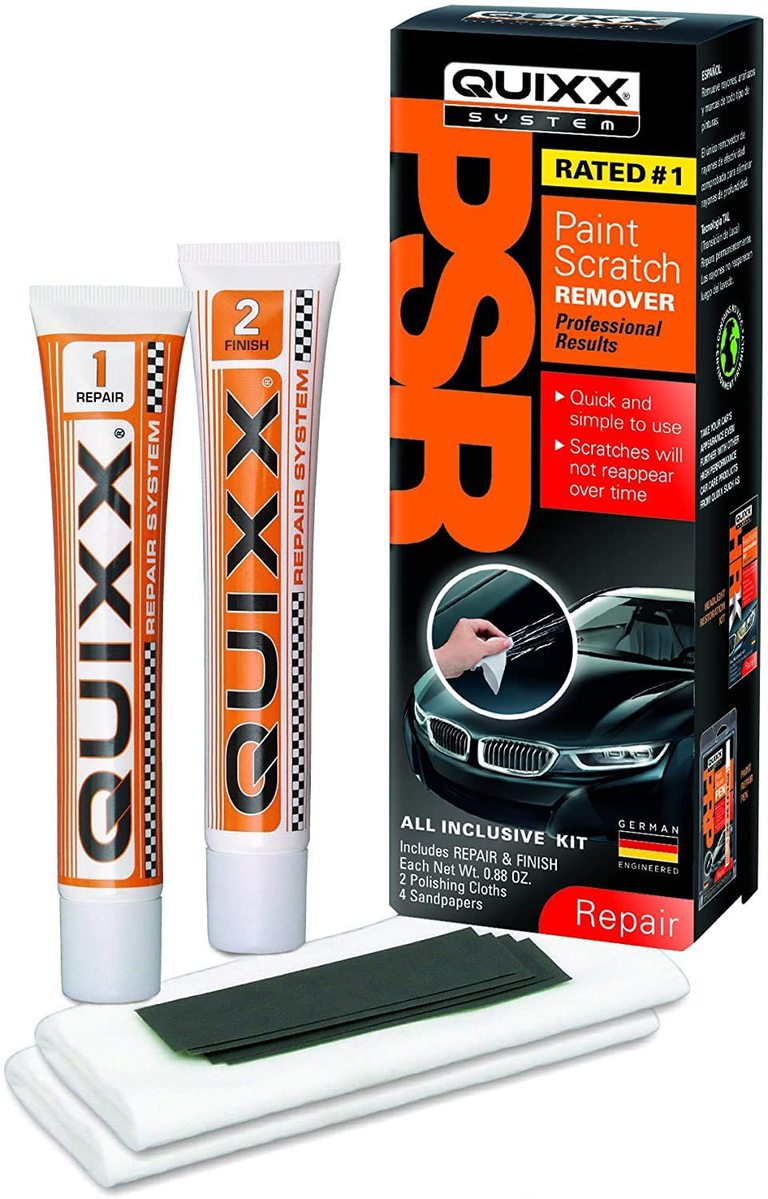 Here's a complete kit of car scratch remover that will help to remove scratches and other light imperfections from your car's body. This kit is provided by QUIXX, a popular manufacturer known for providing the best car care products.
Things included in this kit are repair polish, finish polish, 2500 grit sandpaper (4ea), and polishing cloths. It is safe to use this compound on trucks, sedans, SUVs, and other types of automobiles. However, it doesn't work for deep (intense) scratches.
12. Nu Finish 4-Piece Car Care Kit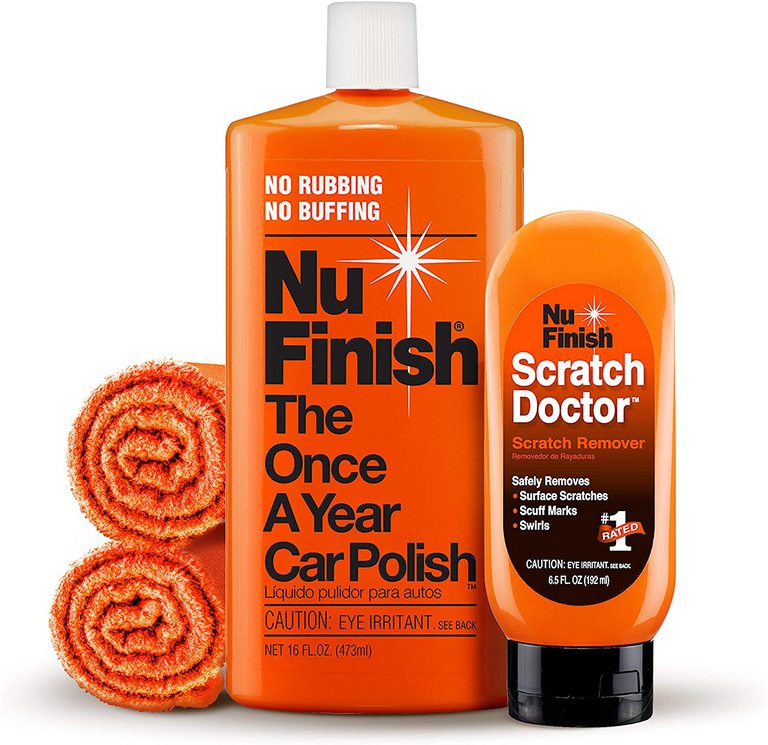 Getting your car to look good again and revive its glossiness is possible when you use this car care kit. It is a complete set of handy tools/products that will definitely help to remove light swirls, scratches, and marks from your car body. Also, this solution will refine your finish and make it shiny again.
The kit comprises of dual reusable microfiber cloths, scratch remover, and car polish compound. Interestingly, this car care kit is available in many stores (offline), so you can easily pick one. Ensure to read the guide before use.
13. TriNova Scratch Swirl Remover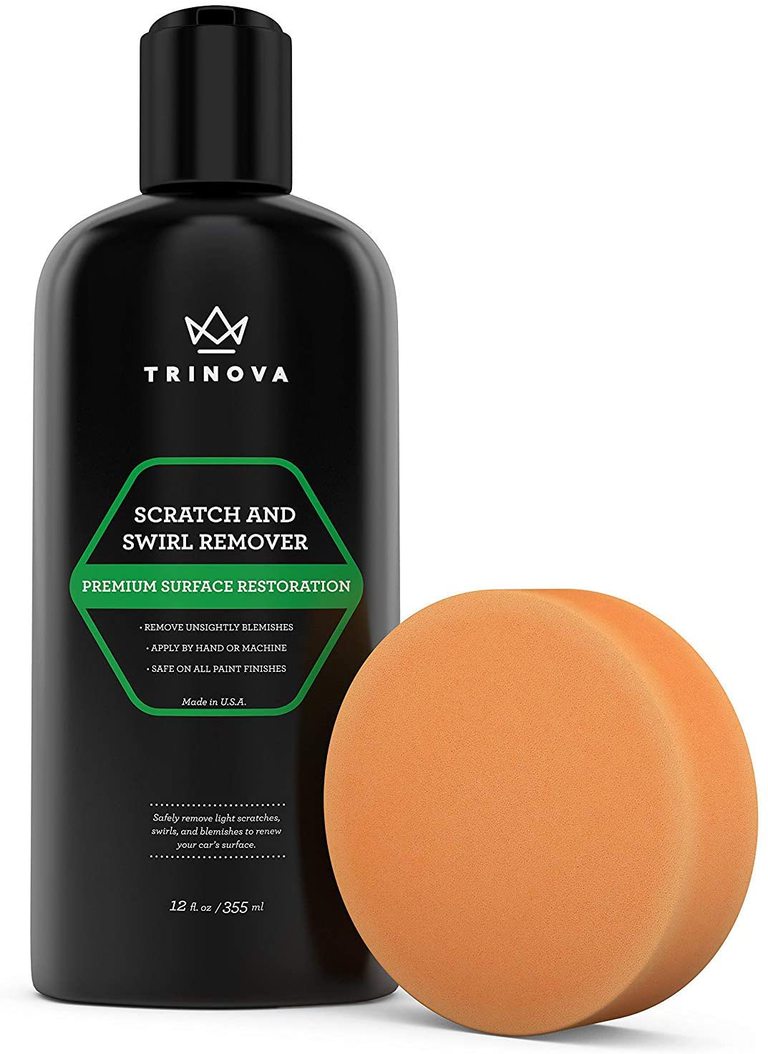 As I continue on this list for the best car scratch removers, TriNova' Scratch Swirl Remover compound is an ideal option. It is such an effective compound that can quickly hide light scratches while reviving your finish to its glossy nature. The kit comes with a buffer pad – that makes things much easier.
Using TriNova Scratch Swirl Remover is quite effective and works on all cars irrespective of the type and color. However, this is only effective when applied to light imperfections.
14. Quwei Car Stain Removal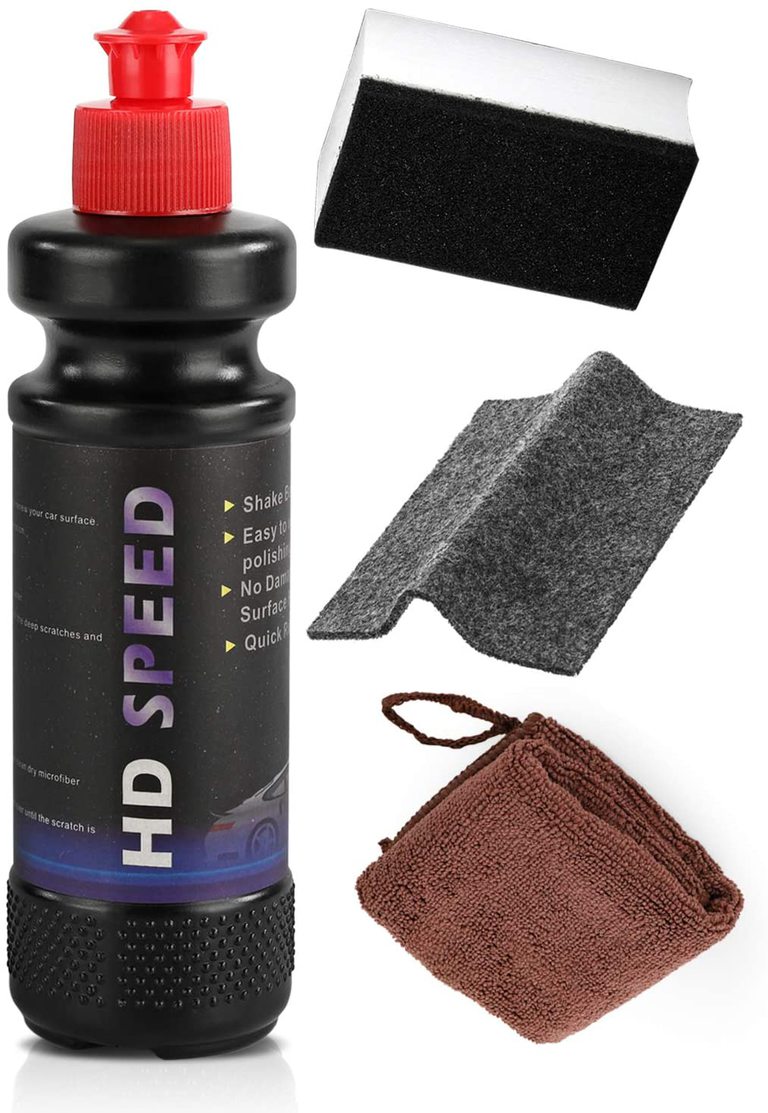 If the scratch happened to the clear coat and not the paint itself, this product could help you out. The Quwei Car Stain Removal is a reliable mixture that removes fine scratches from your car's body. You have to shake the bottle very well before starting to apply on the affected surfaces.
Quwei Car Stain Removal comes with a sponge and a flannelette; use any of these to apply the compound on your vehicle. It works on all colors and cars.
15. ShineForce – Car Scratch Remover Kit
Last but not least on this list is the ShineForce Car Scratch Remover Kit; it works perfectly on black or dark paints. This car scratch remover will remove light scratches, wax circles, oxidized layers, as well as revive your car's fading paint.
The compound contains lubricants, emulsifiers, emollients, polishes, and mineral oils. It is an easy to use scratch remover for all kinds of cars and automobiles.
Summary
These are the top best car scratch removers for 2020 and beyond. They are usable on all types and categories of cars, and you can get them at affordable prices. It is advisable to have one of these in your hood to serve for routine or regular maintenance of your car's body.  More so, these car care products are safe to use,  but you should read the instructions from the manufacturer before applying on your car.