It is useless to describe how popular cryptocurrencies have become in the last couple of years, but true proof of this is the increasing number of investors looking for the best in the future. And, since 2022 is almost ending, people are concerned about what 2023 is cooking in the oven. Will the same digital currencies dominate the market, or is it time for some upcoming ones to take the reins? One thing is for sure – it will be a year of change.
Even if countless virtual currencies are available, some have somehow managed to grab eyeballs and generate returns. These returns are significant enough not to miss out on investing, so yes, investors are heading to what announces to be epic in the coming year. And while some have surged in popularity, others are estimated to be out of the race.
The hunt for profitable cryptocurrencies has officially begun! Here are the cryptocurrencies that whales are believed to head to in 2023, so ensure you sift through them so that you have a clearer idea of what might be worth and what might be forgotten.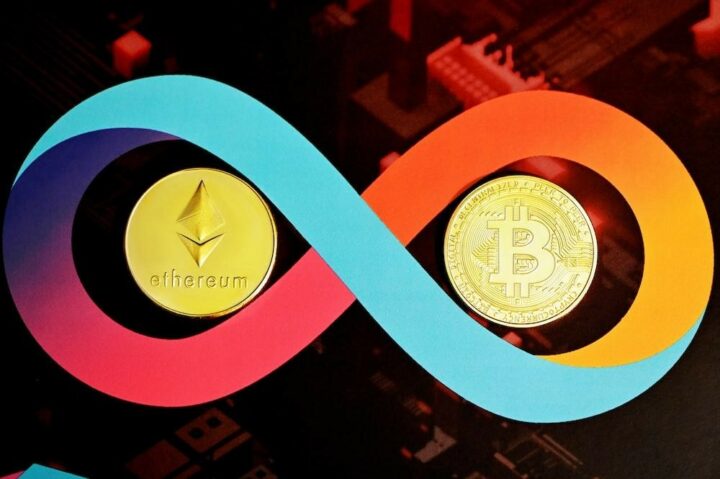 Ok, but first, what are crypto whales?
Crypto whales are individuals or groups of individuals that possess huge amounts of virtual coins to the extent that they can influence the market. While this title is given to someone on a mere subjective basis, it's believed that true whales are those entities that hold a considerable percentage of a given cryptocurrency. It's important to understand that not all virtual coins are limitless and that some (the vast majority, actually) have a limited supply.
Take Bitcoin, for example. Although it would be soothing if there were infinite bitcoins, unfortunately (or not), this isn't possible. Thus, there will only ever be no more and no less than 21 million bitcoins in circulation. The last Bitcoin is presumed to be mined in 2140, which is pretty far from today. People holding more than 1000 BTC are considered whales, and there are quite many out there.
Satoshi Nakamoto, Elon Musk, Brian Armstrong, and Tim Draper are some of the most famous Bitcoin whales. These people possess so vast Bitcoin holdings that they have the power to manipulate the market in their favor. The same is true for altcoins – it has been recently revealed that 15 addresses accounted for more than half of the total supply of Dogecoin – over 29 billion coins.
Whales are likely to exert influence on a particular cryptocurrency's price, volatility, and liquidity. When changing exchanges or wallets or simply making a big purchase, for example, these individuals generate some market distortions that investors can either profit from or lose because of them.
The Most Promising Cryptocurrencies of 2023
Here are the top 5 cryptocurrencies (apart from Bitcoin) that are forecast to be all the rage in 2023:
1. Ethereum (ETH)
The second largest cryptocurrency out there, Ethereum, has grabbed the attention of many investors lately, all the more so since it has undergone one of the most important upgrades in the history of cryptocurrency – the Merge. This innovation brought to the Ethereum platform has also attracted whales fascinated by the network's scalability and advanced technology.
But, as Buterin himself stated this July, the Merge is only one of the first steps towards development, and the network is still operating at 55 percent of its true potential. This makes us conclude that Ethereum is cooking something exciting in the oven, and we are only eager to discover what it's all about. Could it be more than developers' smart contract applications? It only remains to be seen.
One thing is for sure – Ethereum has a huge potential, so if you're willing to invest in such an established currency, we can only encourage you. Nonetheless, before taking the leap, ensure you're knowledgeable about Ethereum price USD, volatility and liquidity levels, as well as the cryptocurrency's worldwide adoption.
2. Polkadot (DOT)
Polkadot has become one of the most desired digital assets in no time, and you may just wonder how. Well, the Polkadot blockchain can easily communicate with other blockchains, which is why many notable projects are developed on the Polkadot ecosystem. Polkadot is also all the rage when it comes to DeFi (decentralized finance) implementations.
Due to its high transaction throughput, Polkadot makes it possible for developers to leverage DeFi. The future also sounds promising for this ecosystem – the team behind the project announced a series of improvements and upgrades, including blueprints for a novel consensus protocol that will take transaction speeds to the next level.
3. Litecoin (LTC)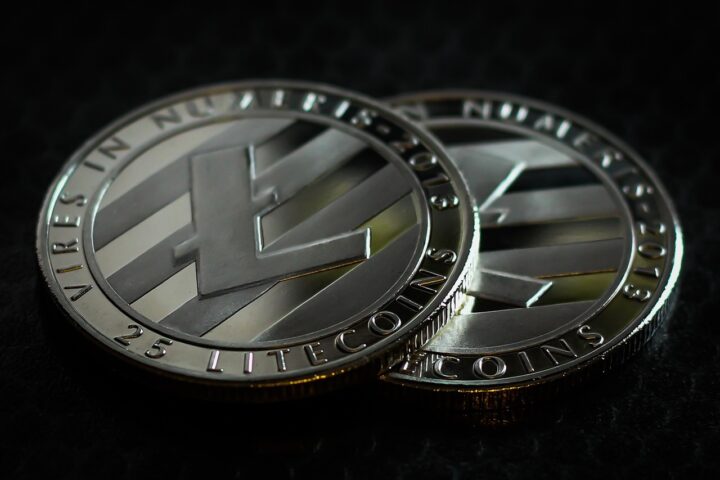 Trade merchants and market experts have recognized this coin's practical purpose; some even compare it with Bitcoin in terms of greatness. The truth is that Litecoin promises a lot, including paying for day-to-day services and goods.
With the recent increase in price, Litecoin could even get rid of the bears and take on a bull run, all the more so since more and more whales are considering it for the coming year.
4. Ripple (XRP)
Ripple's XRP is believed to make waves in 2023, up there with other whale favorites – the Hideaways (HDWY). Last month, the coin experienced a significant increase that grabbed investors' interest. The magic about XRP could be its promise to simplify exchanges of various currency types, counting major cryptocurrencies and fiat currencies.
But this should come as no surprise, especially since many banks and institutions are already using Ripple's network and open-source protocol. What's also special about XRP is that, unlike other forms of digital currency, it doesn't imply a blockchain but rather a "hash tree". Ripple's coins are also impossible to be mined due to the limited supply of 100 million XRPs.
5. Flasko (FLSK)
Although it's a relatively new cryptocurrency, Flasko has already garnered a lot of interest. The coin's success might be due to the opportunities it provides – investors have the chance to buy into the thriving $1 trillion rare wine, whiskey, and champagne business as divided non-fungible tokens (NFTs). Without a doubt, this is for the finest, truly enthusiastic investors that we're truly existing.
So, what do you think? Which cryptocurrency are you going to invest in?