There are pretty many movie streaming apps out there that let you catch up and watch hundreds and thousands of titles. These free apps have hundreds of movies in their libraries, and you can find blockbusters in HD quality.
Apps like TubiTV, PlutoTV, and Sling are completely free for streaming movies in high quality and are available on Apple App Store and Google Play Store. More so, if you've got a smart TV that runs Android or Apple TVOS platform, you can install these free apps on the TV and enjoy free HD movies on a bigger screen.
The Top 15 Free Movie Apps for iPhone and Android Devices
Here are the top 15 free movie apps for iPhone and Android devices, as they let you watch your favorite episode free. While these apps are available for free and let you access their libraries for free, you may need a VPN app to stream if you're living in an unsupported region.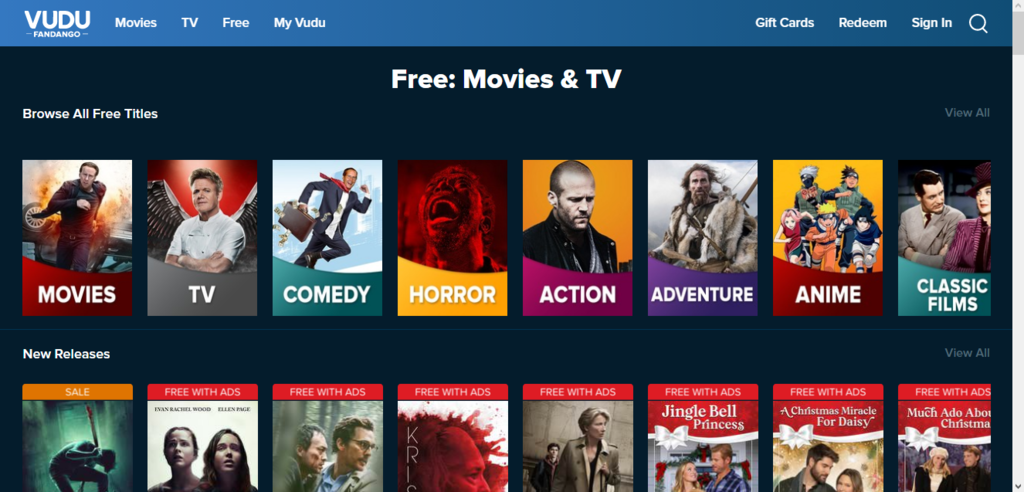 Vudu is a free movie streaming application accessible only to Americans. This means that if you're living outside the US, you'd need to connect to a virtual US server (using a VPN app). It is owned by Fandango Media and focuses on providing its users with on-demand movies delivered at up to 4K resolution.
You can also rent and buy movies from the Vudu app. There are over 17,000 movies available on the app – that's limitless entertainment. The Vudu app is available for Android and iOS users. It flaunts an intuitive interface that is very easy to navigate to find your choice title.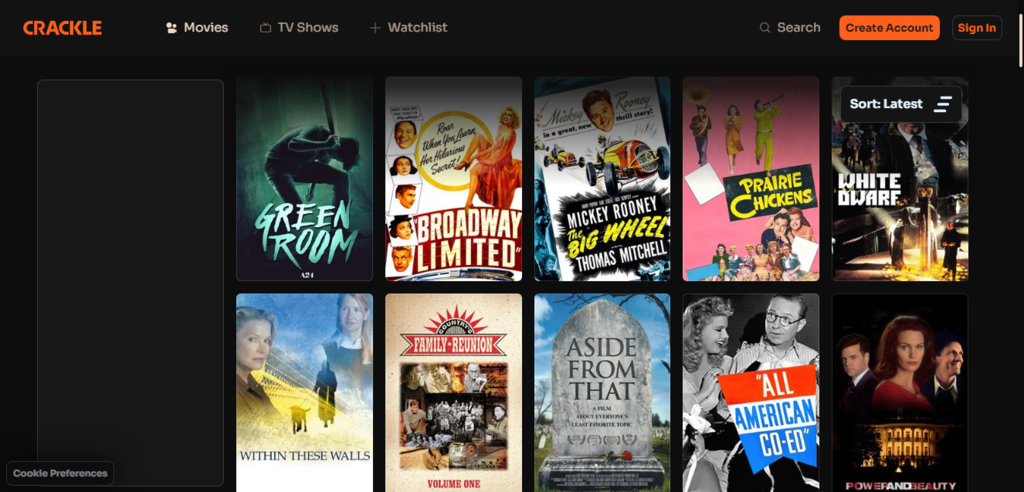 Crackle is a movie streaming app by Sony Entertainment, and it's available in just a few regions. The service has been existing since 2004, and it is available across different platforms. You can get the Crackle app on your Android or iOS device or smart TV.
Well, because Sony Crackle is free, it does not offer so many blockbuster titles. Notwithstanding, you'd find a number of famous titles to stream on your devices. You can also catch up on Crackle Original titles; you'd definitely love this movie streaming app.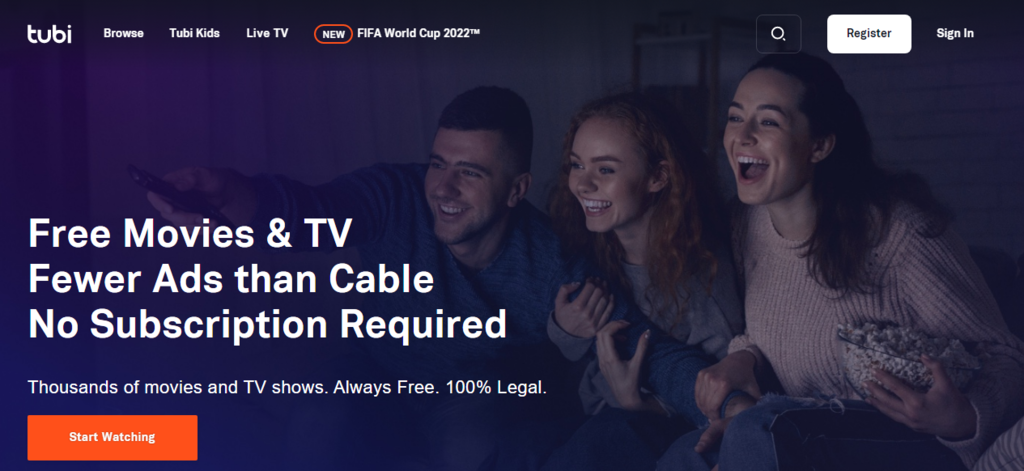 Tubi TV is one of the best free apps for streaming movies in clear HD quality on any device. The Tubi TV app is available for free on Android and Apple app stores – all movies on the Tubi TV app are 100 percent legal for unlimited streaming; more so, you don't need to sign up or pay to start streaming on Tubi TV.
Practically, Tubi is the largest free streaming service available to date. You'd find a series of award-winning movies from notable Hollywood studios, including Lionsgate, Paramount, and others. On the Tubi TV app, movies and series are well arranged, so you can easily find the title you want to stream.
4. Hoopla Digital (Android | iOS)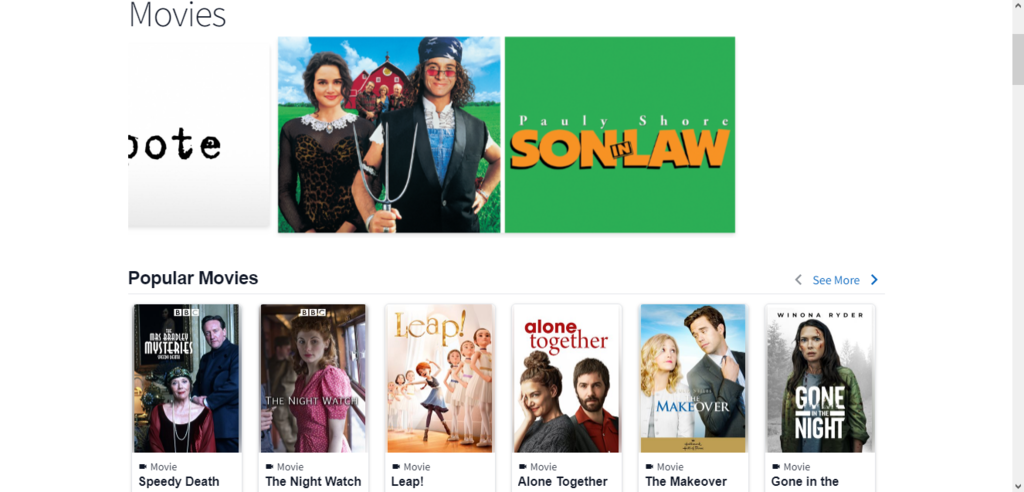 The Hoopla Digital app is more than just a movie streaming app; it offers other digital content such as audiobooks, e-books, music, and TV shows. It is basically a digital library where you access quite a lot of stuff for free. Hoopla Digital operates as a division of Midwest Tape – as an all-in-one free content medium. However, there are not too many movies available on the platform.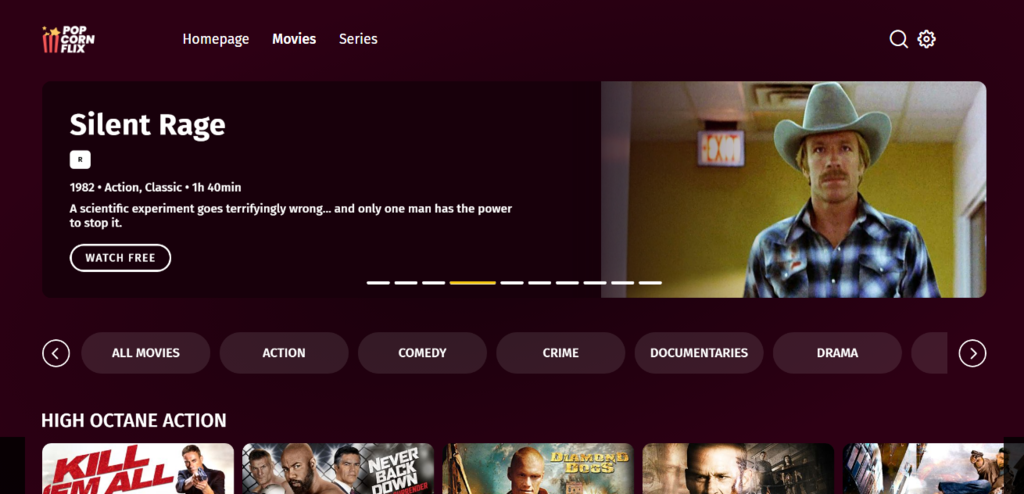 Popcornflix is one of those free movie streaming apps that allow you instant access to thousands of popular titles and episodes. The Popcornflix app is well-designed so that users can easily find their way around. On Popcornflix, you'd find notable titles from Nicolas Cage, Johnny Depp, and other superstars.
Also, you'd find any type of movie you love – from action movies to romance, horror, sci-fi, and documentaries. The interesting thing about this platform is that it is 100% legal; however, you may need to enable VPN to fully access the content of this free streaming app.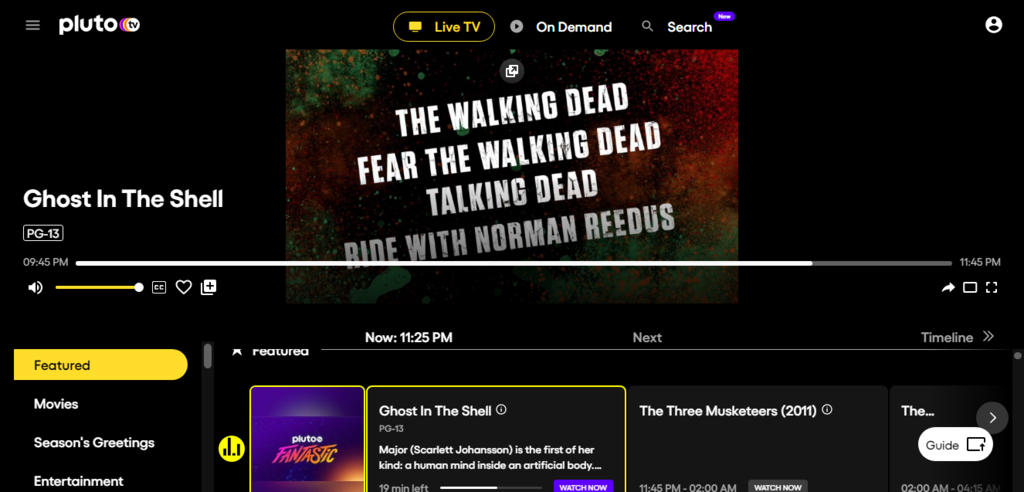 The Pluto TV application is available for both smartphones and smart TVs, so you can keep up with your favorite movies and shows across platforms. It is a free ad-supported video streaming service offered by Paramount Streaming. Pluto TV can replace your cable TV service; it offers live TV streaming. There are many handy features and tools available on the app to ensure you have a great streaming experience.
7. Movie Anywhere (Android| iOS)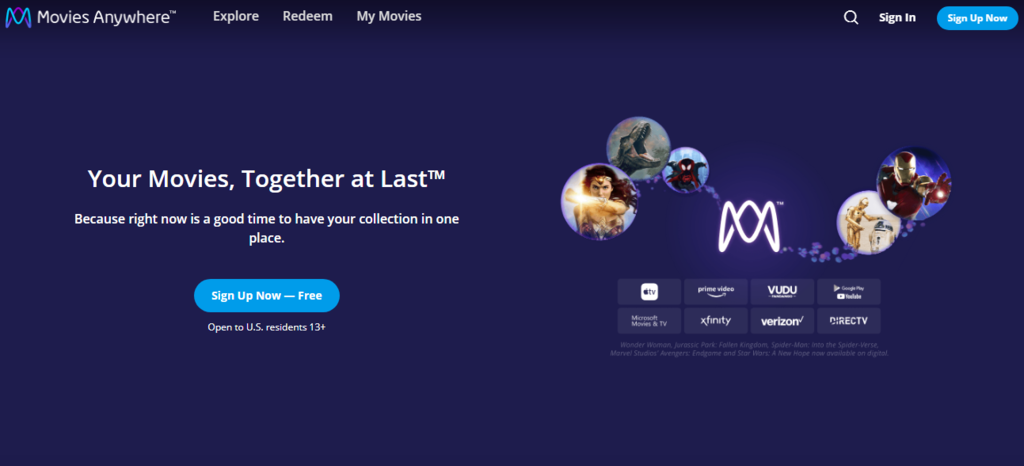 Movie Anywhere doesn't have any subscription plan – it is completely free to its users. But then, this free streaming service is available to people living in the United States, which means that you'd need to use a VPN service if you're outside the US before you can stream on this free app.
Well, the interface is superb, and the user experience is great – easy navigation, details movie info, and a quick search button. You can connect your multiple accounts – on different streaming services – with the Movie Anywhere app and explore its features to the fullness.
8. Amazon Freevee (Android | iOS)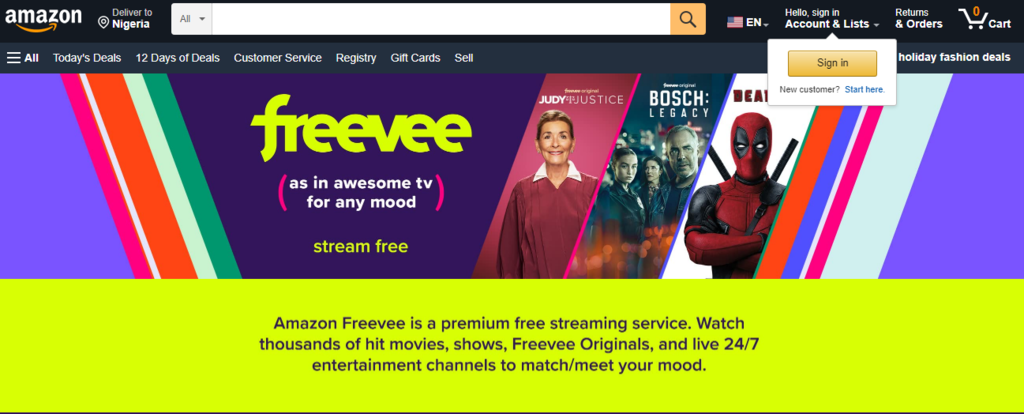 The unbelievable truth about this app is that it allows its users to stream premium blockbuster movies for free. Formerly called the IMDb TV app, Amazon Freevee is currently one of the best free movie streaming apps for Android and iOS devices. It is home to lots of popular shows, on-demand movies, and live TV events.
More so, you'd be able to catch up with the Freevee Originals. The app shows ads, but not too many of them so that your streaming experience isn't jeopardized. On the Freevee app, you'd find both new and old movies; you also cast the movies to your TV to enjoy a clearer view.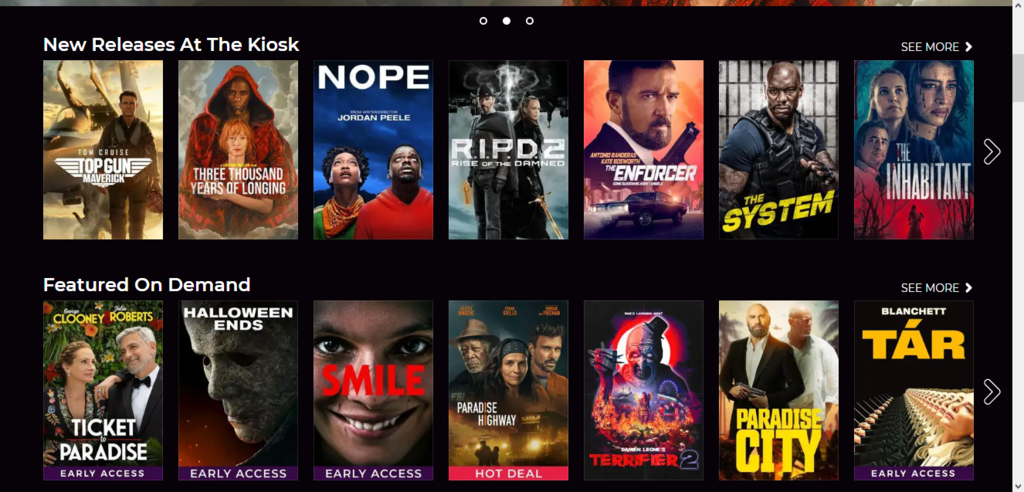 The Redbox app is quite a multipurpose media app where you can rent, buy, or stream on-demand movies for free. It is intuitive and easy to navigate, and there are pretty many movies to stream for free on the app. Redbox is compatible with older iOS versions, so you can have a great time – watching popular titles – without paying a dime. You can also run this app on an iPad.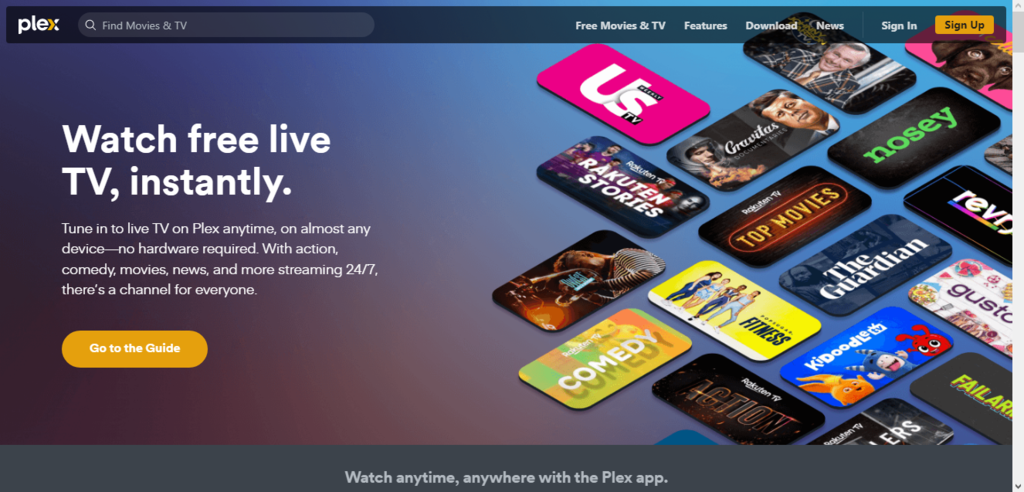 Old and still gold, that's what you can call the Plex platform. Plex is one of the oldest media platforms that offer a ton of features, which including media management and free on-demand streaming. There are thousands of movies you can stream on the Plex app – the app is available on the Apple app store and Google's play store.
In addition to the on-demand titles available on the Plex app, there are over 200 live TV channels to toggle and watch exciting shows for free. Well, Plex offers some paid features – if you stick with the free version, what you'd enjoy on the app will be limited, but then, you'd surely have a great time.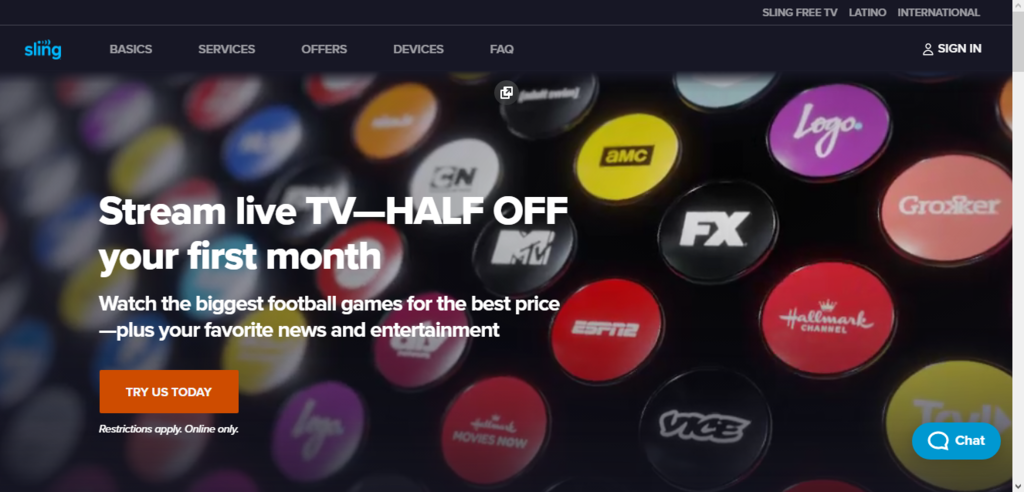 The American live TV streaming network SlingTV is one of the best places to enjoy free content on the internet, and it has mobile apps for smartphone users. Sling TV is a streaming television service owned by Dish Network. The service was introduced on January 5, 2015, to help Americans cut off cable TV subscriptions. In addition to the iOS and Android app versions, Sling TV also works on various smart TVs.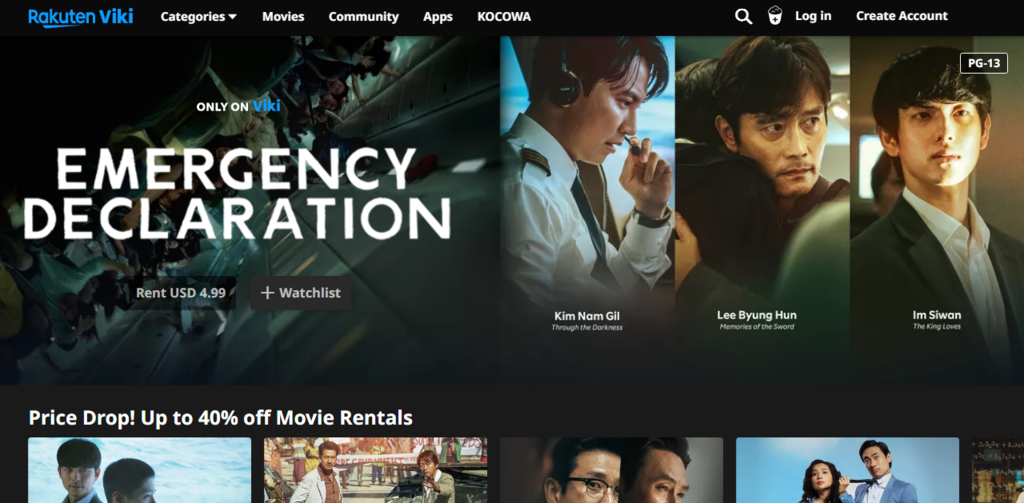 Rakuten Viki, simply Viki, is an American video streaming platform that focuses on providing Asian content. It is similar to other free video streaming platforms and offers Originals too.
Viki's free movies are typically available in different languages, so you can subtitle the language you prefer. To get started, you must sign up and verify your account. Also, Viki offers a watch-party feature that lets you chat with other viewers while streaming.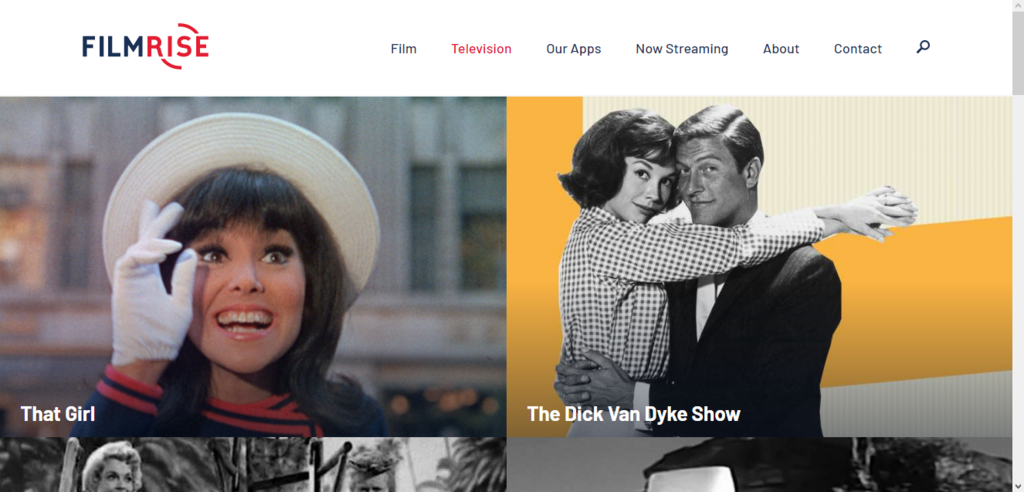 Unlike most other similar services, on FilmRise, you don't even need to sign up to start watching free movies and TV shows. There are hundreds of free TV shows and movies on the FilmRise app, and they are all available in HD quality. The app makes it easy to find the type of movies you love – available titles are arranged into categories and genres. Of course, the service serves ads as you stream – that's one of their revenue sources.
14. Crunchyroll (Android | iOS)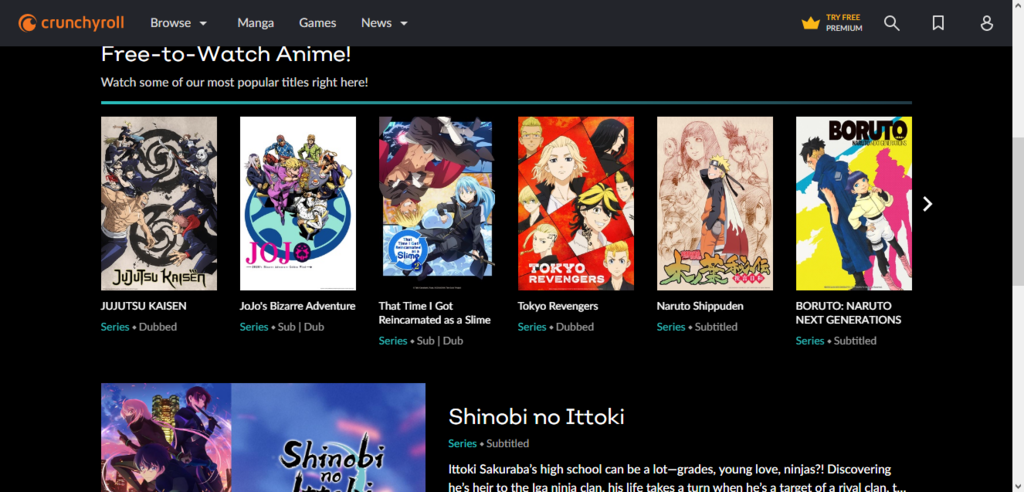 If you love anime – particularly Japanese anime – Crunchyroll is an all-in-one application for you. Crunchyroll is an anime streaming service that offers different types of anime content you can access and stream for free. It offers movies, episodes, mangas, and other exciting stuff.
The Crunchyroll app is free on Play Store and App Store; the interface is well structured, so you can easily find what you want to watch (movies) or read (mangas). Although Crunchyroll has a completely free plan, there are paid plans that unlock more movies and features for you. Well, you can't access Crunchyroll from the US without a VPN.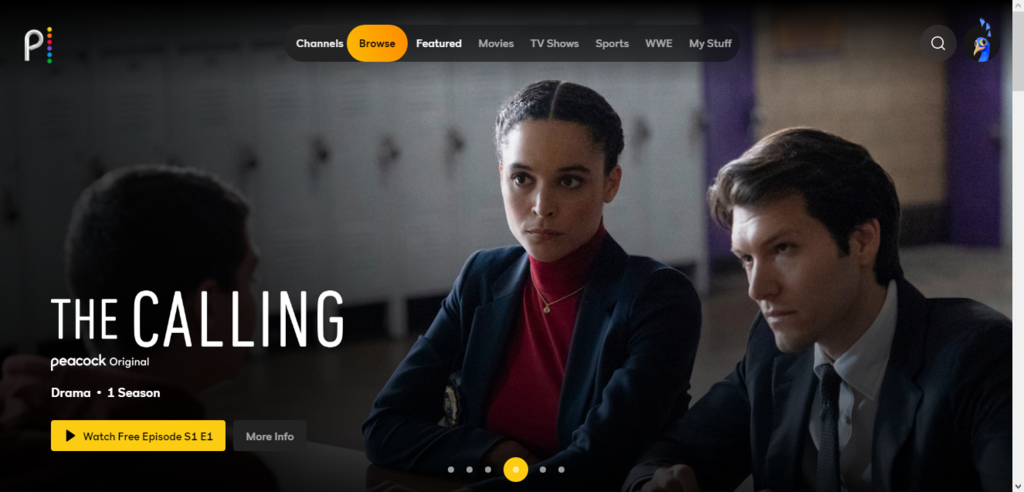 Peacock TV is relatively new in the movie streaming app space – launched in 2020. It is not entirely a free streaming service, but it has a free version, which can only be unlocked after you have signed up and verified your account. Peacock TV is owned by Comcast under its subsidiary, NBCUniversal.
The service is available to people living in the US and the following locations: UK and Australia. You'd also catch up with Originals, exclusives, and other premium content from NBC platforms.
Summary
Summarily, these are the best free movie streaming apps you can install on your iPhone or Android device to enjoy thousands of hours for free. Most of them offer Originals and exclusive shows you'd never want to miss.