Owning property and having a roof over your head is one of the most fundamental needs of humans. It is for this reason that the real estate market continues to grow. This is also why the market is very competitive and has become a significant indicator of a nation's economic strength.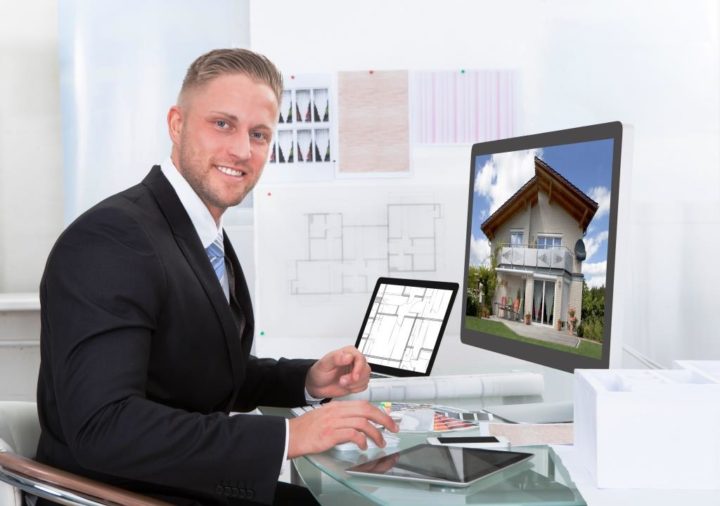 Be that as it may, the real estate business is not for everyone. It's such a dynamic sector that there are so many things to look out for if you want to be a professional in this industry. While things might appear to be always on the upswing, it could also become pretty challenging to manage from time to time. For this reason, real estate firms and independent agents are now using technology to help with their business, one of which is real estate management software.
Advantages Of Using A Real Estate Software

As with other things, note that real estate software programs have their respective pros and cons. For instance, not everyone has the same computer skills; it will take some time before you find one that will work best for your particular needs.
If you opt to use software to help manage your investments, make sure that it comes with the latest real estate technology developments in the industry. Many software companies offer updates every year, so you'll have the best and up-to-date information available on your investments.
If you're new in the arena, know that there are many benefits of using a real estate software program. Some are the following:
Makes The Job A Lot Easier

Real estate software programs can make managing your property seem effortless and more profitable than it already is. This can allow you to increase your property's value while cutting down on maintenance costs.
These types of software are often designed to make the whole process of managing properties and holdings smooth and straightforward, with only minimal human input. They can also be designed to match your real estate business's needs so you can customize the system and the features that will help grow your business.
Comes With Additional Features

It's also vital to note that not all property management software is the same. Most programs offer features that others don't have. One such feature is the ability to do a reverse mortgage loan.
This process allows you to sell your property to a third party at a much higher price than you could with your mortgage. When shopping for software, make sure it comes with the features you're looking for to grow your business.
Keep Track Of Your Properties

While there are now mobiles apps that can help keep track of property listings near you, they still can't beat the value that a real estate software program provides. One of the main reasons many agents are opting to use these software programs nowadays is because they don't just let you keep track of the listings near you but each of the properties' values as well. These are important features because they allow you to maximize your investments.
You Can Use It For Tax Purposes

Another benefit of using property management programs is the ability to use it for tax purposes. Most people are unfamiliar with the process of tax return preparation, and many are grappling with how to even begin doing it.
This is where calculations and projections programmed within the software can be extremely beneficial to you.
Maximize Your Profits While Saving A Lot Of Your Time

Using real estate software programs will allow you to boost your profits by maximizing the amount of time you spend on your investments. This assistance is especially helpful for those who are just starting their career as a real estate agent.
Using a program can also help you save a lot of time and money. Most people are not aware of certain things such as depreciation values. You could take advantage of this to help you get more out of your investments.
Manage Your Workforce More Effectively

Real estate software will help bring organizational structure to your real estate business. Most companies are having a hard time managing their workforce because there are many things to do. But with the help of technology, you can effectively manage your staff and make sure they're doing their job properly.
What's good about this software is that it provides multi-user access, which means your employees can also use it. With the help of the software, your employees' jobs will be a lot easier. The generation of daily reports, creation of task reminders, scheduling meetings and inspections, and everything else will be flowing smoother once the technology is in place.
Real estate software also allows you to automate all the menial tasks in your business that would otherwise take you a long time to do on your own. This includes setting up the paperwork, scheduling meetings and inspections, and meeting new clients, among others.
Whether you want to schedule an inspection or have a different appointment, you can easily designate these roles to your employees. Since it could be a shared online workspace, it would be easier to access for all.
Real estate software programs also give you the ability to handle the contact information of all your clients safely and efficiently. Managing contacts and keeping in touch with them could be considered a must in the real estate business since networking doesn't really stop once the deal is sealed.
Aside from generating new prospects, you also have to do your best to stay in touch with your previous and existing clients. Maintaining a good long-term relationship with them will be beneficial for your real estate business, especially in the long run. These past contacts could become repeat clients, or they could refer new people to you.
With the help of technology, you won't miss out on any important dates such as anniversaries, birthdays, or any other special occasions of your clients. You can set up the software to send out wishes for all your clients' special occasions. Doing such acts for your clients might seem unnecessary for some, but it's a very relevant thing to do when you're in an industry that relies heavily on networking.
Make Responses Right Away

Another common problem for most real estate firms today is their inability to respond quickly or adequately to clients' calls or inquiries. Putting a client on hold while you're checking and evaluating files before giving a response would be construed as unacceptable, especially in today's fiercely competitive and fast-moving real estate market.
But with the help of special software, you'll be able to respond immediately. You'll have access to all your property files and information with just a couple of clicks. So, when a client calls and asks you a question, you'll be able to answer quickly. Real estate software also comes with an auto-response system, which you can set up to help reach your target clients.
If you opt for a real estate software program that's cloud-based, rest assured that everything is safe and secure. Cloud-based programs are designed to keep hackers out. They are maintained by a team of professionals that works to keep data protected, making sure all your information and files are safe from small or large-scale breaches.
Also, all your data is backed up regularly. You don't have to worry about losing your data because you can always pull a copy of the files or documents you need immediately whenever you want.
Choosing A Real Estate Software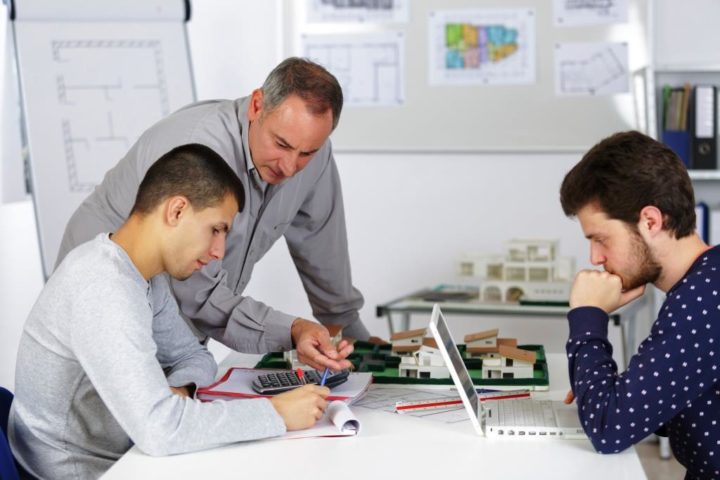 While using a real estate software program is a great way to save money and have the opportunity to get your investments going sooner, be careful when choosing one. Be sure that you pick one that offers features that are most beneficial for you. You will want to make sure that it won't have problems that will prevent you from using it.
It would be best to stick to one particular vendor supplier because this will allow you to get the most out of your property management software. Vendors often offer products at very reasonable prices, so you're likely to get the maximum amount out of your investment.
Be sure your chosen software includes all the options you need to manage your properties and holdings. Some programs offer different packages for various types of investors. For example, some prefer to deal with smaller pieces of land, while others prefer to focus on large estates and cities.
Final Thoughts

With everything in the world going digital these days, it's just apt that the real estate industry takes advantage of such technological innovations and advancements. Not that certain tasks are being automated and replacing human work. On the contrary, such technological assistance makes the work of agents run better and more efficiently.
Thus, the use of real estate software programs has major benefits, especially for beginning agents. With a variety of choices to select from, research your options and find a software program that fits your personal needs and business requirements.