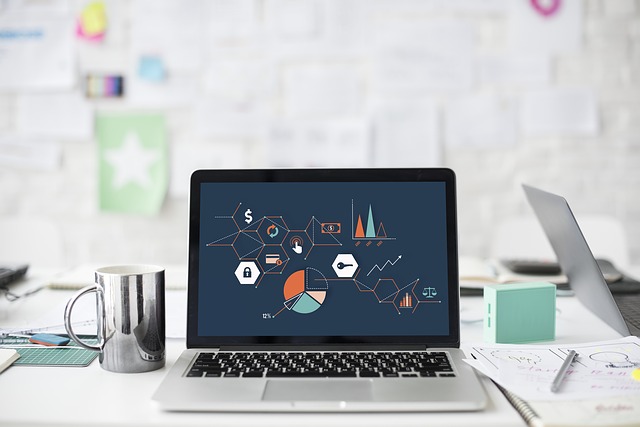 It is fair to say that marketing and developing your brand is a very tough task, and the competition to get your target audience's attention has never been fiercer. An app for your business could totally transform your marketing and be hugely beneficial in so many ways.
Sounds amazing, so why are more businesses not doing it already? Well, to be effective, merely creating an app with a shortcut to your services will not cut it. You need to give people a reason to download and use it – and then turn them in customers of your business
So – what are these benefits, and how can you create a business app that works as part of your marketing strategy?
Can you Compete?
Mobile apps turned 10 years old last year, and the first-ever version of the Apple app store in 2008 had just over 500 apps available for download – but in 2019, that figure has grown to 1.96 million apps. The numbers tell the story – apps are incredibly popular.
So why doesn't every business have an app then? Well, consider that people only use, on average, 9-10 different apps per day from a total of 80 apps downloaded. Factor in social media use and games, and it may feel like it is not worth the investment or effort with so much competition from established businesses where people get the app because of the brand.
This does not mean you should give up though – yes, there is a lot of competition from all types of app, and you might wonder if developing and marketing a business app will offer any sort of return on investment or effort, but done well the benefits to your business can be vast – so how do you do it well?
Solving a Problem

The best way to get your app in front of your target market and get them using it so you can communicate with them and have all the brand benefits that come with this is to create something your customer base wants to use, something that adds value to their life.
I appreciate this is the million-dollar question – how to create an app people will use, but it's more simple than you may think. You know your customer base, and what they do, so create something around your business that solves a problem for them and gets them not only to download it but to keep using it too.
This can be something relatively simple pertaining to what you do and what might interest your customers, think of something that would make their life easier, or better in some small but tangible way.
For example, if your company creates bike helmets, then what about an app that they use when riding that tracks their ride, feeds back lots of stats to them about it, and then also sums it up into one nice, neat social media post? A financial advisor might create a budgeting tool, a Vegan Deli might create a food diary or a recipe book – you get the idea.
In essence, you create an app that offers the user features that dress up the real function of the app – which is to market your business. You are almost definitely going to be using apps that do this already and maybe not even realize – and if you do, you probably don't mind at all, as the features of the app add value to your life and solve some sort of problem for you.
Facebook – The perfect example
We are in the age of social media, and Facebook is, without doubt, the biggest of them all with over 2.4 billion registered users – we all know what it does and the reason to join. However, what Facebook really is, is a data collection company and marketing platform for businesses – collecting data about its users and offering businesses a platform to advertise on, based on their personal information, likes, and data.
That being said, if you were asked the question if you would like your information to be used in this way and to have advertisements targeted to you like that, you would most likely say you would not – and that is where dressing the function up as something more appealing comes in.
Facebook offers us something that solves the problem of connecting with friends and family, gives us instant messaging services, allows us to follow celebrities, brands, sports people, and much more. This functionality is what gets them more downloads, more daily users and therefore more advertising revenue from businesses
I understand your business is not Facebook – and nor do you need to create the next Facebook to be successful, but you can apply the same principles when developing your startup or business app. Create a function in the app that your users want, and the real business benefits fly under the radar and work for you in the background.
So, what are the business benefits?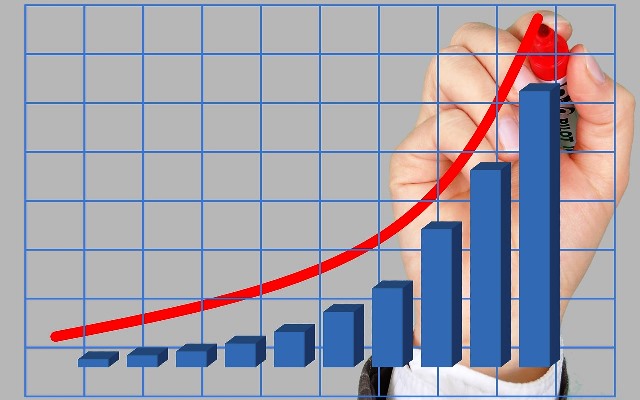 OK – So we have established how to make an app for your business that users will download and keep using, it might not be easy, but if the payoff is there, then the investment and effort will surely be worth it, right?
Well, yes – the benefits to your business and brand are numerous, but they are maybe not instantly apparent. All this functionality you are giving away, it doesn't directly lead to them buying from you or interacting directly in a traditional sense – so how does it work?
Increasing visibility & building trust

Just having your app available on the app store means you are putting your company in front of an audience of 500 million people, and having your brand logo as an icon on people's phones once downloaded gives a big jump in visibility for your brand.
Studies show that customers trust in your business is increased simply by being exposed to your brand more often, through it being available on app store or after it has been downloaded – even if it is not being used
Promoting loyalty

One of the most effective ways to keep customers coming back is through loyalty schemes, and this can be done through your app by offering rewards for things such as continual daily interaction if they use the app every day for a certain number of days.
The incentive doesn't even need to be financial – it may be that you offer some extra features in the app itself as the reward rather than money off which will affect your bottom line
Direct communication

If the development company creating your app allows it to send push notifications, then when you send them, the user looks at their phone, opens your app, and you get all the benefits of increased brand recognition and trust as well as the ability to talk to your customers directly.
The best thing about push notifications is that customers open them, and they are much more effective than sending messages by email, where you could expect an open rate of about 20% or an SMS campaign that you would expect a conversion rate of about 1 in 50.