Who is a computer programmer, and which UK cities are paying the most for these professionals? Learn the answers right here, even as you look through this detailed insight on the best paying UK cities for programming jobs.
Businesses have become reliant upon technology to make sure they stand out in a crowded market. Technology has become a turnkey solution to being seen, increasing service innovation, and streamlining business processes to save on costs.
One niche of tech that has wide application and proving beneficial to companies is programming. Businesses with in-house computer programmers are reaping the rewards and it is why they pay them well. So, which UK cities pay computer programmers the most?
But First, What Does a Computer Programming Job Entail?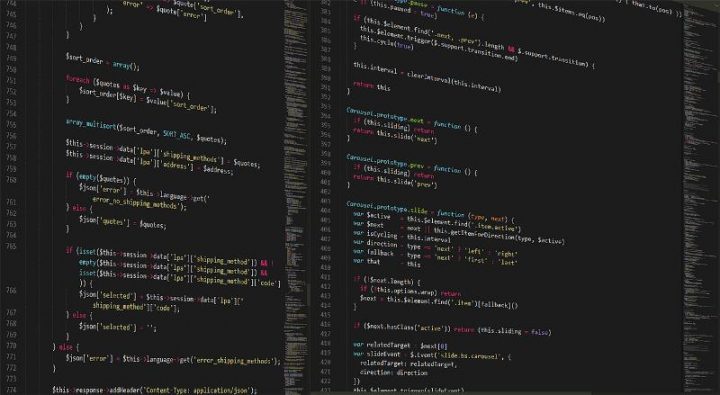 Computer programmers may also be known by some other job titles, including system programmers or even software engineers. Their main tasks revolve around developing software programmes, integrating systems, analysing algorithms, modifying code, creating system instructions, and maintaining or debugging operating systems.
Most successful computer programmers will have obtained a degree at university, but it is not unheard of that some self-taught computer whizz kids becoming world-class programmers.
How Much Does a Computer Programmer Earn?
The annual salary of a computer programmer can differ depending on the company they are working for, their location (more on that soon), and their position or experience. Starting salaries are usually around £25,000-£30,000, but the average programmer salary is likely to be more.
It is not uncommon for computer programmers to progress into management roles where they are in charge of a team of programmers working on the same projects, possible in close communication with other departments or business partners.
This is why computer programmers may also need exceptional soft skills to work their way up the career ladder.
The Five UK Cities Paying Computer Programmers the Most
If you are still interested in becoming a computer programmer or are looking for a new employer, you should be checking out these cities which pay programmers handsomely and are fantastic places to call home.
#1: Manchester
Get ahead of the pack and be the first to hear about all the best jobs in Manchester on Jobrapido. This northern city is becoming a hub for tech firms escaping London's high rent prices, especially with Brexit looming.
Manchester is turning into a safe haven for tech firms to make a cheaper base without paying their computer programmers any less.
#2: London
That's isn't to say that London is not still a thriving tech economy in need of computer programmers. The capital is still home to some of the world's most innovative tech firms, and they are prepared to pay big bucks for the best.
London always usually pays more than the rest of the UK due to higher living costs – and it is certainly no different for such tech geniuses.
#3: Cambridge
Cambridge makes up what some people call the golden triangle between Oxford and London. It is home to some of the most advanced and renowned research groups in the world, many of whom require expert computer programmers to make their work come to life.
They pay well in Cambridge but be warned, the cost of living is also rather high in this slice of the UK.
#4: Edinburgh
Tech powerhouses such as Skyscanner, FanDuel and a prominent gaming and financial hub are based in Edinburgh so there is no surprise in a demand for programmers and companies willing to pay well.
Edinburgh's tech sector has seen an exponential rise over the last decade, and the region's total workforce is made up of an estimated 7% of tech talent.
#5: Cardiff
One firm in Cardiff has claimed they are willing to pay software engineers up to £100,000 per year but still can't attract staff.
If you are further in your programming career and want to make some big money, choosing to head to Wales maybe a smart idea.
Will Brexit Affect Computer Programmer Jobs?
There is a possibility that all industries will feel the effects of a no-deal Brexit. However, the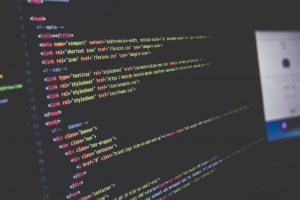 tech industry appears to be holding its own amongst some economic tremors throughout Europe.
Unlike industries that rely on trading products, technology companies may be able to withstand any economic consequences of Brexit more than others, meaning computer programming jobs are more secure than most.
Again, some locations may do better during fears of a recession or temporary economic adjustments after Brexit. Manchester is one city poised to carry on growing at a faster rate than the rest of the UK.
There have been big companies heading out of London to Manchester, Birmingham, Leeds, and Sheffield to set up their base with cheaper business costs. This is why seeking a programmer job north of Watford may now be a more successful venture.
Should You Be Concerned with Salary?
Money talks – and although you probably want to secure a programming position that pays well, for entry-level programmers it may be wise to look for other things than a big pay-packet.
Instead of seeking out the most money, it may be better to find a position with a well-established company that can further your programming knowledge and offers a better chance of climbing the career ladder in your niche. Not to forget the luxury of job protection in bigger outfits.
Starting your programming career in an innovative startup may be exciting, but it may not push you to keep developing as a programmer,  and if the business doesn't work out, you are back looking for a programmer job again soon.
Where to Look for Programmer Jobs: The Final Verdict
The UK is a fantastic home for tech experts in different areas and can expect healthy salaries throughout. Those in London or the golden triangle are always going to receive high salaried for their programming work due to the location they live in and local companies' understanding of the high cost of living.
Nevertheless, northern cities appear to be making up ground while still offering cheaper living costs. Consider these points before searching for your next programming role.